Equipment
Bridgestone launches Tiger Woods Edition golf ball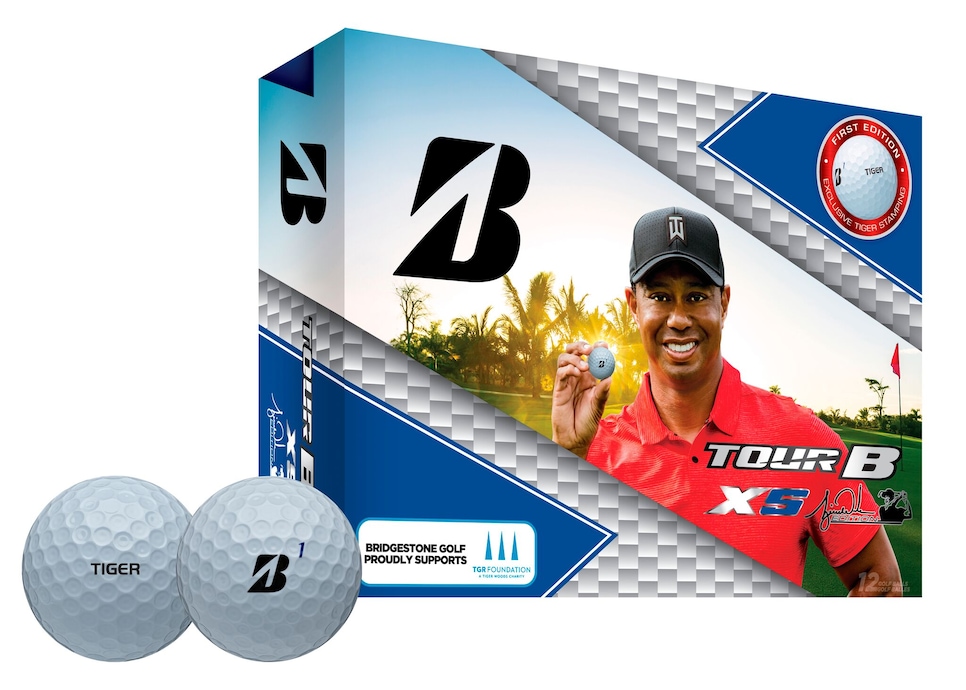 The company announced today the debut of a special edition Bridgestone Tiger Woods Edition ball that will be in stores April 1. The ball matches the current Tour B XS that Woods plays and features the TIGER sidestamp that Woods has used to identify his ball for much of his career. The dozen box will feature special graphics, including Tiger's image front and center.
A portion of the proceeds from the sale of the Tiger Woods Edition ball will go to Woods' TGR Foundation.
Woods signed with Bridgestone in late 2016, four months after his endorser Nike dropped out of the ball and club business. Woods only completed only one PGA Tour event all of last year before undergoing back surgery. But he has been at the top of leaderboards in several events in 2018, including a runner-up finish at the Valspar Championship, a top-five at the Arnold Palmer Invitational and a 12th at the Honda Classic.
Despite not having won on the PGA Tour since 2013 and not won the Masters since 2005, Woods is the pre-tournament betting favorite at 9/1 odds.
"Tiger is a rare athlete who transcends his sport and it's been a treat for golf fans around the world to watch him compete this season," said Angel Ilagan, president and CEO of Bridgestone Golf. "Working with both Tiger and the TGR Foundation has been a tremendous experience and we're excited to build on the popularity of Bridgestone golf balls, while helping a great cause."