Equipment
Bridgestone Golf CEO Angel Ilagan is out less than two years into job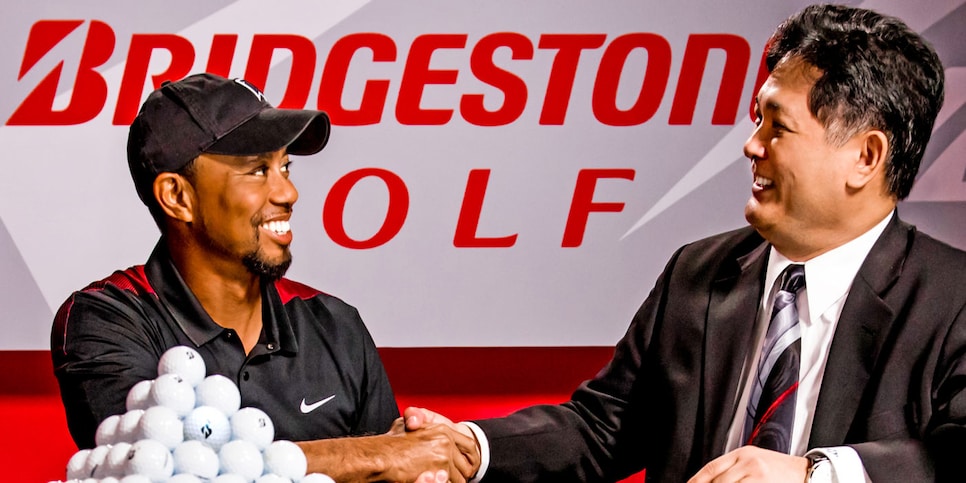 Angel Ilagan, the outspoken golf outsider that was named president and CEO of Bridgestone Golf U.S. less than two years ago, is out. The company announced Thursday that Ilagan and the company "have made a mutual decision to part ways."
Shigeru Nakayama, a veteran leader of the global Bridgestone Sports brand and the former head of Bridgestone Golf in the U.S., will return to serve as as acting president and CEO.
According to figures for golf ball sales at on- and off-course golf shops from Golf Datatech, Bridgestone Golf's market share in golf balls in the U.S. initially grew more than 50 percent under Ilagan's leadership and was the No. 2-selling ball brand behind Titleist. In the latest numbers from April, its share has dropped 20 percent (returning essentially to where it was when Ilagan started) and in past months it has fallen into third and sometimes fourth, well behind the well-established No. 2 brand Callaway. This flattish performance comes at a time when others (Callaway, TaylorMade and Srixon) took advantage of the departure of Nike from the ball business in August 2016, about the same time that Ilagan started on the job. On the club side, Bridgestone's share has remained nearly non-existent.
During his tenure, Ilagan was part of the team that brought Tiger Woods to Bridgestone, signing Woods to an endorsement deal in December 2016. But Ilagan also said during Woods time off from competitive golf in 2017 recovering from back surgery that the 14-time major winner was more valuable as an endorser than as a competitor.
He also touched the golf ball industry's veritable third-rail by suggesting the ball was going too far in the pro game and that he believed bifurcation was a viable solution. He told golf.com last November, "We need to do something about the golf ball. I just think [the ball] is going too far. With the game progressing as it is, I think the 8,000-yard golf course is not too far away. That's pretty scary.
"...I think there is an option to have a ball that is played on Tour, and a ball that is played casually."
Prior to joining Bridgestone Golf, Ilagan was named Executive Vice President, Chief Marketing Officer with Vera Bradley. The company said "an immediate search is underway to identify a new leader who will help carry Bridgestone Golf's recent momentum forward."