Equipment
Bridgestone e6 Soft Lady Edition is probably not what you think it is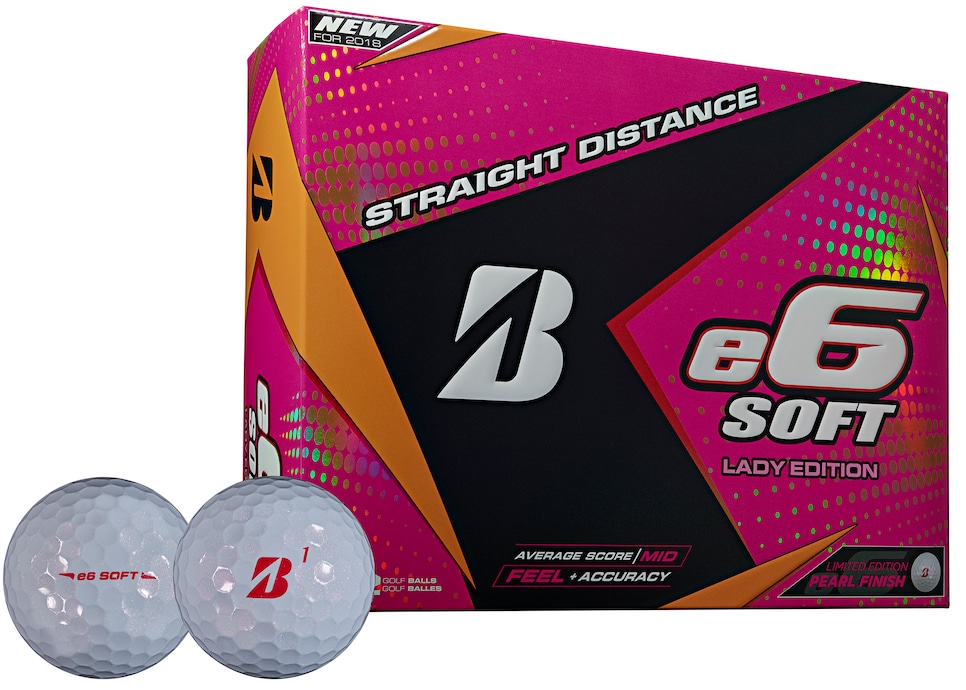 The new Bridgestone e6 Soft Lady Edition is not, upon further review, actually new. It's exactly the same ball as the e6 Soft introduced in concert with the e6 Speed 17 months ago.
And that is precisely the point.
While the e6 Soft Lady Edition features cosmetic differences (pink stamping) and packaging, the ball itself offers exactly the same technology, construction and performance attributes as the original e6 Soft. Because Bridgestone doesn't design ball technology based on gender, said Elliot Mellow, Bridgestone's marketing manager.
"We design golf balls based on different player personas," Mellow said. "The e6 Soft is engineered for golfers that show a mid-average score and are looking for feel and distance. We do not take gender into account, but rather focus on the delivered performance for that type of golfer."
Mellow said the color change is an effort to make some women golfers interested in a ball that fits their games but may not have been in their consideration set.
"What we are seeing is the percentage of female golfers who truly fit into the e6 series does not match up to the number of females actually buying the product," he said. "Even though these golfers show superior performance with the e6 Soft, we weren't previously able to convert golfers since the packaging doesn't tell a female-driven story. At the end of the day this golf ball is designed to ensure that more female golfers are confident in their selection of ball."
The e6 Soft Lady Edition carries over the exact same elements as the e6 Soft, including a large, low-compression core designed for low-spin and straighter flight on tee shots. It's designed to feel softer with all the clubs in the bag. The basic construction is a three-piece design featuring the soft core, a mantle layer and an ionomer cover.
The e6 Soft Lady Edition is in stores now ($30).