The Loop
Brian Boyle scores hat trick on Hockey Fights Cancer night, proving good still exists in the world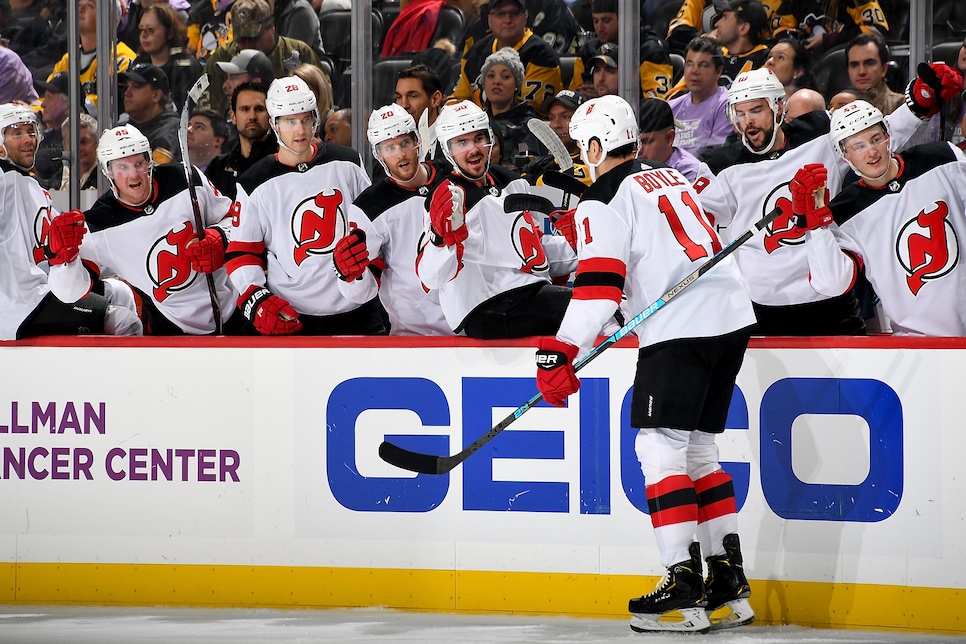 These days it's nothing but negativity, negativity, negativity. Division, division, division. For the past month you couldn't turn on the TV without being shouted at over some garbage that will never, ever change. Luckily, the celebs told us how to vote, when to vote and who to vote for. So that should fix everything.
Then sports come along to remind us that good still exists in this world. That good came in the form of a hat trick last night by New Jersey Devils forward Brian Boyle, who helped his team earn a much-needed victory over the Pittsburgh Penguins. It was his first career hat trick, which is very special in its own right, but this one was way more special than any normal hat trick because it came on Hockey Fights Cancer night. Boyle, now in his 12th season in the NHL, was diagnosed with leukemia in September of 2017, and proceeded to kick cancer's ass, returning to the ice just a few months later. He wound up playing in 69 games last season, scoring 13 goals and 10 assists.
Last month, Boyle announced that his cancer was in full remission, and just two weeks later he posted the hatty on Monday night.