The Loop
Brian Boyle scores 100th career NHL goal, immediately starts fight, continues to dominate life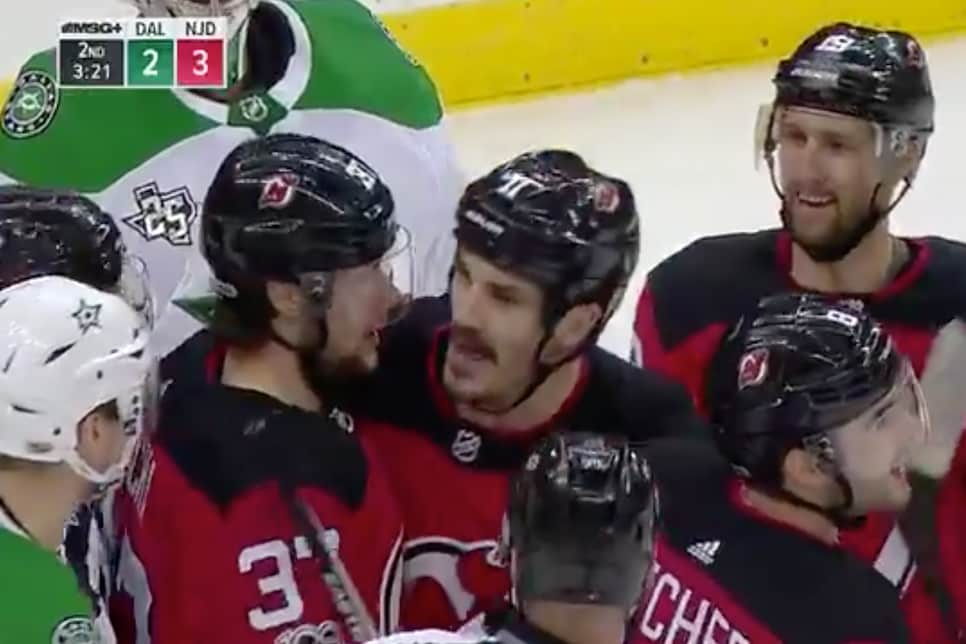 Even non-NHL fans know Brian Boyle's story by now. In September, the New Jersey Devils center announced that he had been diagnosed with chronic myelogenous leukemia, an uncommon form of blood-cell cancer that begins in the bone marrow but is treatable by medication. In typical hockey player, badass fashion, Boyle was back on the ice on November 1. Eight days later, he scored his first goal as a Devil.
Not surprisingly, Boyle is still dominating life a month later, most recently on Friday night in New Jersey's game at home against the Dallas Stars. Late in the second period, Boyle was the beneficiary of a rebound in front of the net off of a slapshot from Devils defenseman Will Butcher. After finding the back of the net, Boyle took exception with a hit he took from Stars defenseman John Klingberg and tossed a hilarious chirp his way:
My expert mouth-reading senses are telling me that was a "Suck on that motherf---" from Boyle. What a boss, and on his 100th career NHL goal no less. Naturally, Klingberg and some of the Stars weren't thrilled, and the chirping spilled over to the bench area, leading to a scuffle. Here's the full video:
Too bad the ref had to pile drive him to the ice and rob us of what would have been a nice little donnybrook. The chaos led to 12 penalty minutes for Boyle, who added another goal late in the third period to give him a total of eight on the season.