The Loop
Brett Favre hopes his grandsons play golf instead of football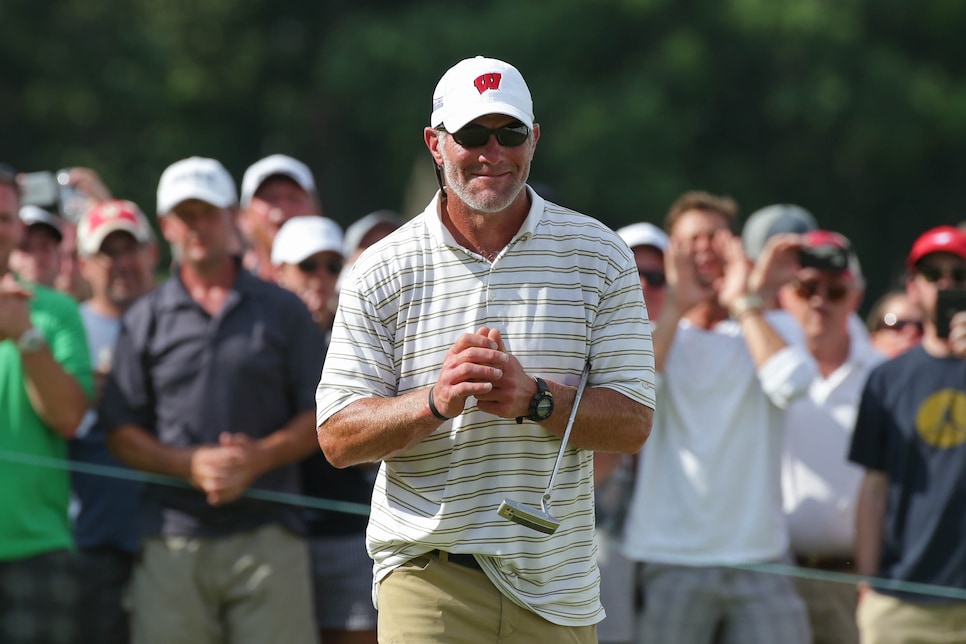 When it came to loving your job, no one did it better throughout his career than Brett Favre. No. 4 made playing NFL quarterback look like the most fun thing ever. So much fun that he decided to stick around way longer than he should have. So much fun that any time a current NFL QB position opens up, the rumors that he's slangin' the rock around at some Southern Mississippi high school ready to answer the call are still semi-serious.
Favre enjoyed the game so much that he took a beating for 20 years - 16 of them in Green Bay, one of them in Atlanta, one of them in New York and two in Minnesota - with a gigantic smile on his face. But even for the ol' gunslinger, the hits are finally taking their toll. As a guest on The Rich Eisen Show, the Hall of Famer discussed the hotbed topic of concussions in the NFL, calling them "a scary issue" for the future of the sport. Scary enough for Favre to encourage his three grandsons to take up a different sport:
While we'd love to some day see one of Favre's grandsons follow in their grandpa's footsteps, this seems to be the sentiment with just about everyone in 2018, not just former NFLers. Hey, if the dangers of football bring more people to take up golf, we're all for it. And if it means we one day get to see old man Favre lugging a bag around when one of his grandsons make the tour, then we're DEFINITELY all for it.