News
Brendon Todd reveals how he recently fractured his toe, and it sounds extremely painful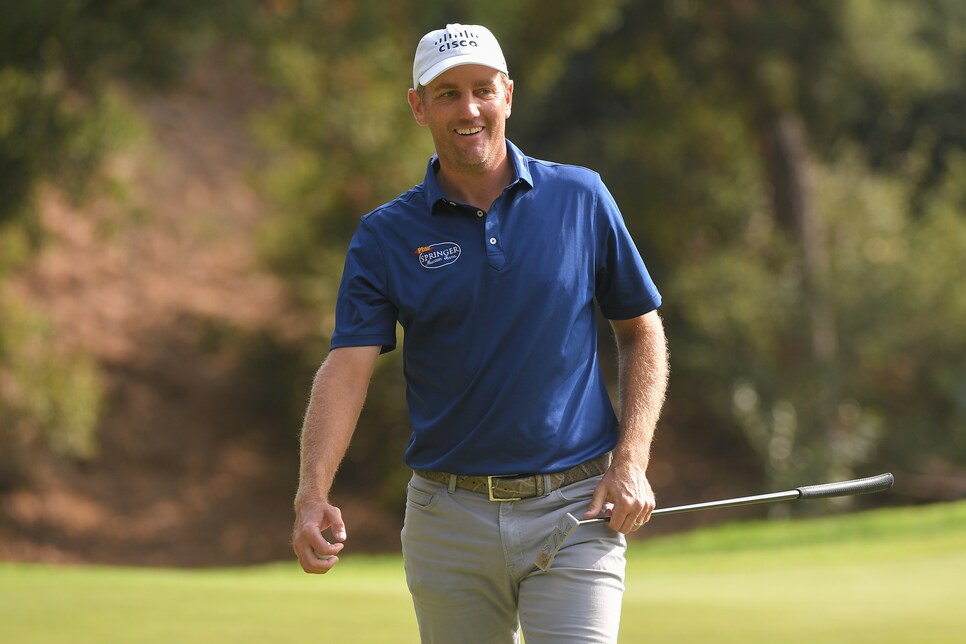 Ever since winning the Bermuda Championship last year, Brendon Todd has proven to be one of the more consistent players on the PGA Tour. He added a victory the following week at the Mayakoba Golf Classic, nearly won again the following week at the RSM, and has since made 11 of 14 cuts with five top 20s in that span.
Todd's form seemed to finally take a dip at the CJ Cup at Shadow Creek, where he opened with a 77, his worst score since the third round of the Arnold Palmer Invitational last March. That day, he and the rest of the field had an excuse: brutal wind and equally brutal course conditions. The same could not be said for the opening round at Shadow Creek, which featured pristine course conditions and perfect scoring weather in the desert.
But Todd had an even more legitimate excuse for the uncharacteristc 77 in Las Vegas. Two days before the tournament, he suffered an extremely painful injury that he didn't reveal until Wednesday at the Bermuda Championship.
"The only thing holding me back is I fractured my left big toe the Tuesday before the CJ Cup," Todd told reporters. "I was in the gym at my country club and just had a weight slip off the rack, 45-pounder landed on my toe so it fractured it. It hurt really bad, so I was kind of 50/50 if I was going to go to CJ Cup, but I went because I wanted to play Shadow Creek, I wanted to get going. I had taken three weeks off. I could walk without pain, I just hadn't really played any rounds yet. I kind of had to work my way through it during the week, and by the end of the week it felt like I was hitting it pretty normal."
Cripes. That sounds like a much more serious problem than Todd made it out to be, but he powered through anyway. Who says golfers aren't athletes?
Fortunately, Todd says he's almost back to 100 percent, and the only thing the injury really affects his his long game, which is not all that important at Port Royal, one of the shortest courses on tour.
"Felt like I played pretty solid last week. I might be losing a couple yards off the tee or something, but for the most part everything feels pretty good."