News
Brendan Lawlor becomes first golfer with disabilities to compete on European Tour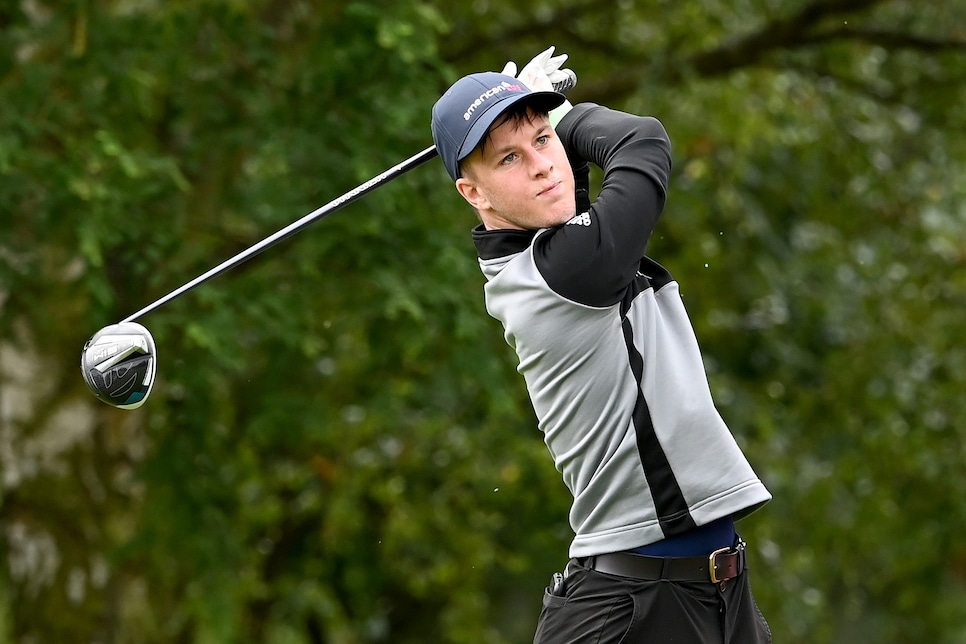 A 22-year-old Irishman made history on Thursday, becoming the first golfer with disabilities to compete in a European Tour event.
Brendan Lawlor shot 84 in the first round of the ISPS Handa UK Championship at The Belfry in England. He has a rare genetic disorder called Ellis-van Creveld syndrome, which is characterized by short limb dwarfism, abnormal development of fingers and/or toes and, often, congenital heart defects. He has not let any of that get in the way of a budding professional career and was excited upon receiving a sponsor's invitation to play against some of the best players in Europe.
"I'm feeling really good and looking forward to it," he told the Irish Examiner. "It's going to be a nice week and I'm going to go in and enjoy it.
"ISPS Handa had an invite for me to attend and I'm extremely grateful for that. I became an ambassador for them this year and what they represent is incredible, not just golf but in all different sports, like wheelchair basketball and able-bodied sports as well. So they're a massive advocate for that and I'm grateful for the invite."
Lawlor turned professional last September and is represented by Modest Golf, the agency founded by music star Niall Horan. The no. 4 player in the World Rankings for Golfers With Disability, he is an ambassador for ISPS Handa, and also recently signed an endorsement deal with TaylorMade. Lawlor has emerged as something of a leader in the disabled golf community, a title he fully embraces.
"I love it and it just feels natural to promote the game and make disability golf as big as we can make it and get more players in," he told the Examiner. "It doesn't have to be at the competitive level, but on a well-being level as well and that side is very important too.
"So it is a big week, not just for myself but a big week for people looking in and believing they can get to that level and compete and most importantly get the invite. What we represent is so special and there are some inspirational stories to hear and I think there's going to be a lot more events that we'll be taking part in."
Lawlor is expected to also tee it up in next week's Challenge Tour event, the IN Open.