Equipment
TaylorMade signs the 2,050th-ranked player in the world. There's a good reason for that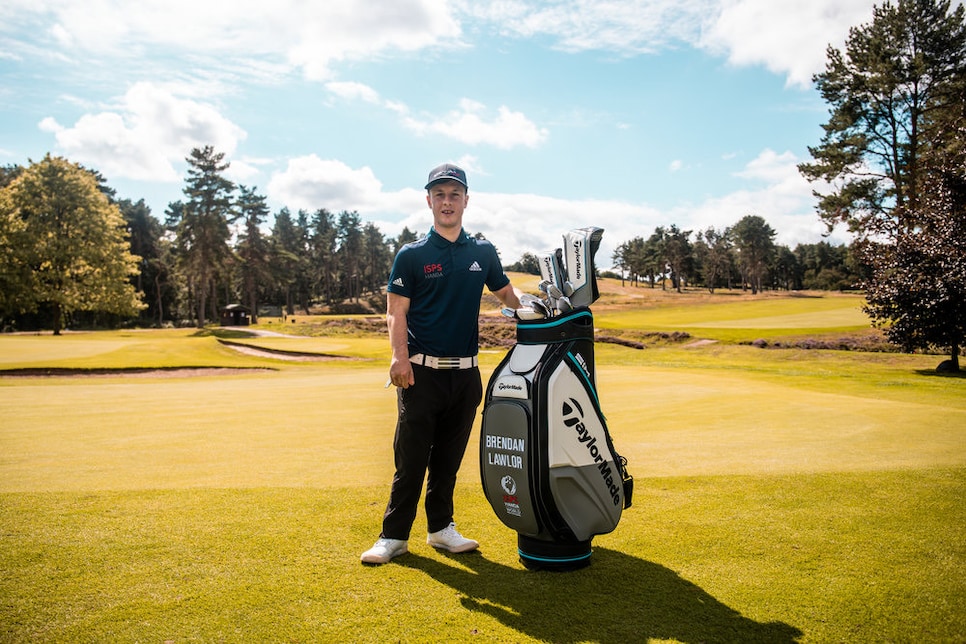 Over the past few years TaylorMade has assembled one of the most impressive tour staffs seen in golf, with Dustin Johnson, Rory McIlroy and Jon Rahm (each of whom have reached No. 1 in the world during their time with the company) as well as Jason Day, Collin Morikawa, Matthew Wolff and Rickie Fowler (golf ball only). Oh, and let's not forget reigning Masters champion Tiger Woods, either. Now the company has added Brendan Lawlor to its staff to play its clubs and ball
Although Lawlor, who is ranked 2,050th in the world (tied for the lowest-possible ranking), would seem to be an odd choice to join such an elite staff, his story is perhaps more compelling than all those players combined.
Lawlor has a rare condition called Ellis–van Creveld syndrome, resulting in a shorter stature and shorter limbs. And while his official world ranking might not inspire, he is the fourth-ranked player on the WR4GD, a ranking of golfers with disabilities.
Which makes his appearance at this week's ISPS Handa UK Championship at The Belfry on the European Tour (the first golfer with a disability to compete on that tour since Ced Lescut in 2015) and the Northern Ireland Open on the Challenge Tour a week later more than a token appearance. Lawlor, who turned professional last September after winning European Disabled Golf Association's Scottish Open, has some game as this video reveals.
He also has some firepower in his management team, being part of Modest Golf's stable, the company founded by music icon Niall Horan. "[The TaylorMade team] have always supported inclusivity in golf and taking on Brendan, they show that yet again," said Horan. "Brendan is an incredible man and TaylorMade is a great brand. This should be fun."
The golf industry has long supported those with disabilities in many ways, including sponsorship. Titleist has been a long-time supporter of disabled trick-shot artist Dennis Walters and Callaway has four members of its staff under its "Adaptive Team," including Tracy Ramin, who is ranked 27th on the WR4GD. Although Ping does not endorse any players with disabilities, it has a long record of being involved in adaptive fittings, working closely with many disabled golfers to provide them with equipment that suits their specific needs, including Maria Tobia, one of the top blind golfers in the world.
For the next couple of weeks, however, Lawlor is bringing the abilities of disabled golfers to the golf mainstream. As Lawlor told the Irish Times, "To have the opportunity to represent disability golfers across the world is a fantastic honor and I hope to have a solid few rounds to showcase that disability golfers are talented in their own right."