Putting Accuracy
Breaking Bad: How To Curl In More Of The Tough Putts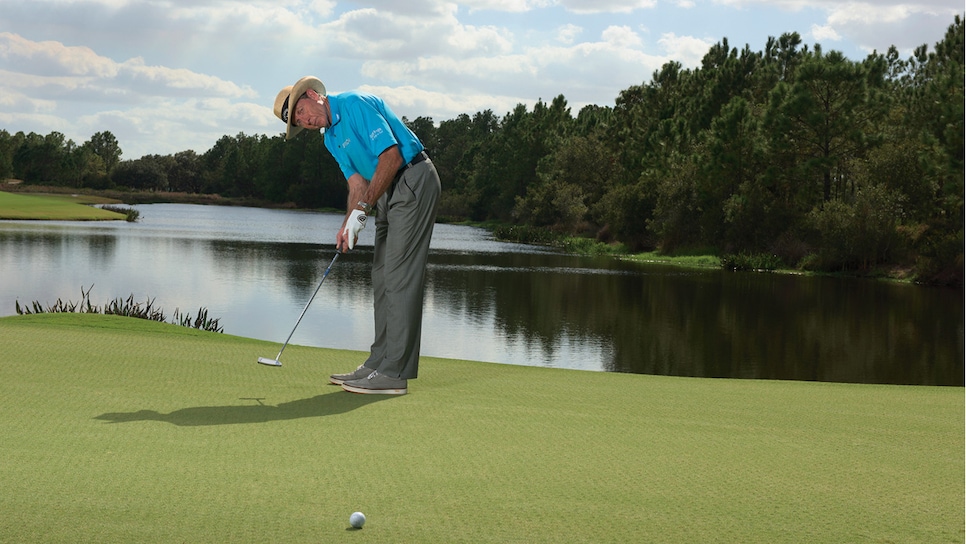 The biggest problem amateurs have with breaking putts is that they really don't practice them all that much. Even golfers who roll a few before they go out to play usually stick to straight-and-flat scenarios. Rarely will you have a putt of any considerable length that doesn't break at least a ball or two—and usually a lot more. If you're struggling to hole these, or at least get the ball close enough for tap-ins, use these four steps to improve your putting stats.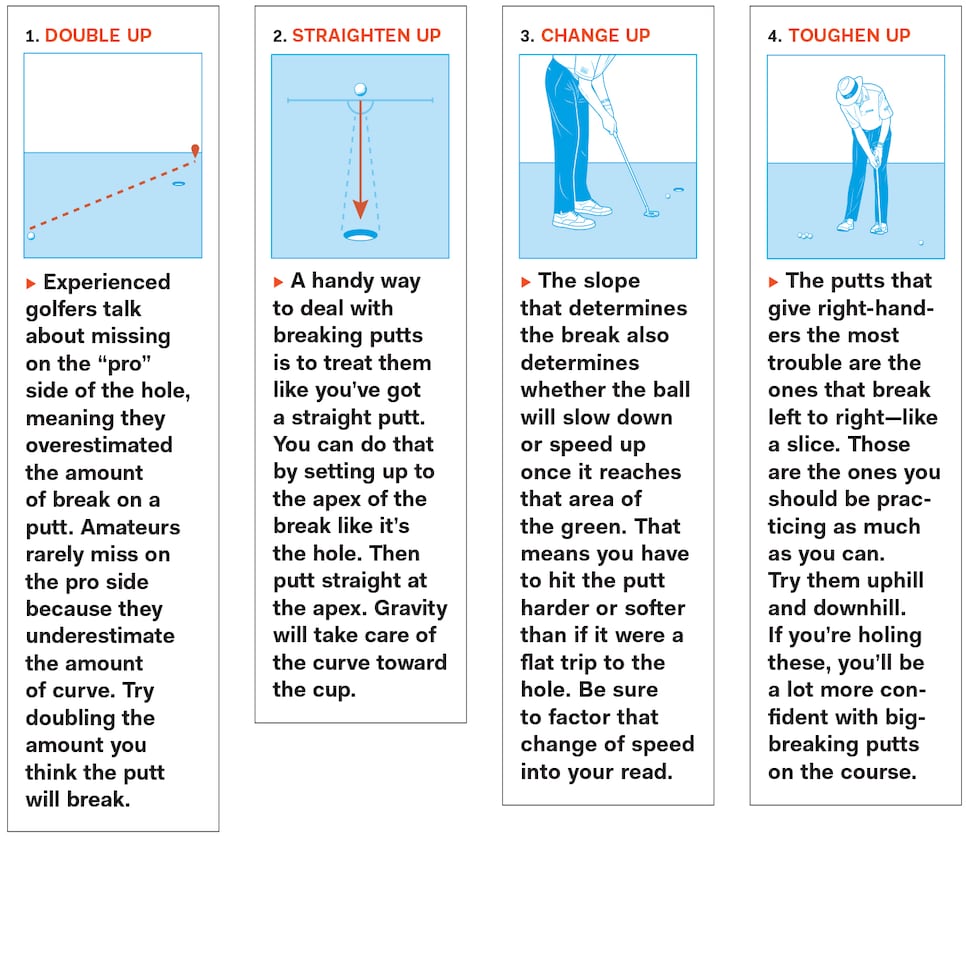 Illustrations by Todd Detwiler
David Leadbetter operates 34 golf academies worldwide.