News & Tours
Brandt Snedeker withdraws from World Wide with rib injury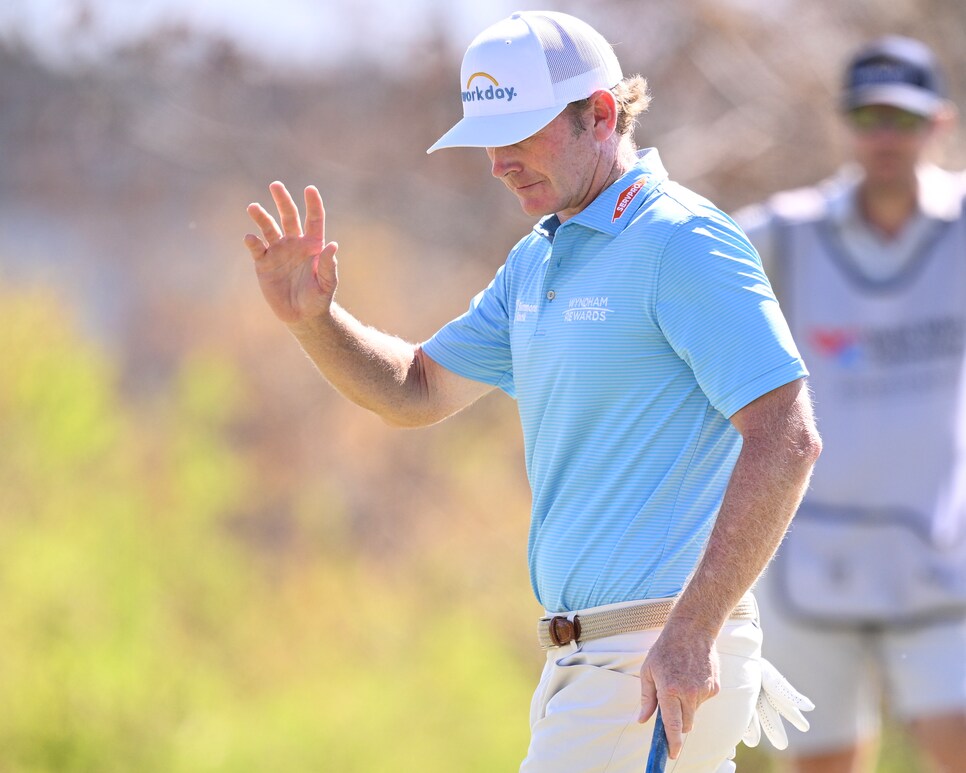 Brandt Snedeker acknowledges fans after a putt on the 16th green during the second round of the World Wide Technology Championship.
Orlando Ramirez
For a player who went through the trials of a significant surgery on his sternum, the news was not good from Brandt Snedeker on Saturday. The nine-time tour winner had to withdraw from the World Wide Technology Championship ahead of the third round with what the PGA Tour announced was a rib injury.
Snedeker opened the tournament with scores of 66-70 at El Cardonol at Diamante in Cabo San Lucas, Mexico, and was tied for 27th. Since his return in June from a nine-month layoff, Snedeker had made nine starts, with four missed cuts and no finishes inside the top 40.
After enduring years of pain in his sternum due to a rare condition, Snedeker, 42, underwent surgery last December and spent the next four weeks in a recliner as he healed. He didn't swing a golf club until April and returned to competition at the Memorial in early June. His last victory came in the 2018 Wyndham Championship.