News
Brandt Snedeker has a very good reason why he's flying almost 20,000 miles to close out 2017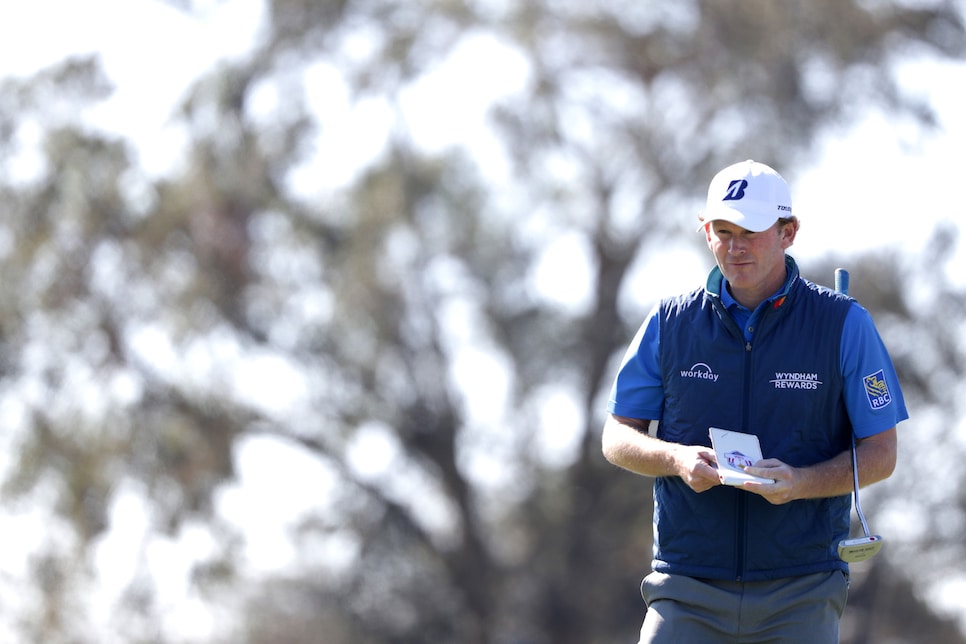 Streeter Lecka/Getty Images
When Brandt Snedeker mapped out his schedule at the start of 2017, chances are he didn't include playing in the Indonesia Masters during the second full week of December. Then again, the 36-year-old didn't envision sitting out five months in the heart of the golf season due to a sternum injury, either.
The resulting time off—which included missing the Open Championship, PGA Championship and the entirety of the FedEx Cup Playoffs—caused Snedeker to drop from 32nd to 47th in the World Ranking (after starting the year 28th). A T-29 finish in his competitive return at last month's RSM Classic wasn't enough to stop the fall, as he current resides in 50th place.
That No. 50 number is important as any golfer in the top 50 at the end of the year receives an invitation to the Masters, something Snedeker has yet to wrap up for 2018.
Enter next week's Indonesia Masters, an Asian Tour event and the last tournament on the 2017 calendar for players to improve their World Ranking. Snedeker is in the field in hopes of sticking inside the top 50 and locking up an early spot at Augusta National.
A few other golfers facing similar situations to Snedeker will be making the trip as well. Dylan Frittelli, winner of last week's European Tour event, moved up to No. 55. He intends to play in this week's Joburg Open (the final Euro Tour event of 2017) as well as in Indonesia. Japan's Sotoshi Kodaira (No. 49) and Yusaki Miyazato (No. 58) will be playing, too.
Conversely, Ian Poulter, No. 52 on the World Ranking, is skipping the Indonesia event as he did the UBS Hong Kong Open two weeks ago, where he was the defending champion. Poulter explained he needed time off after a busy summer schedule required simply to keep his PGA Tour card. "I will make the top 50 before the Masters, I promise," Poulter told Ferguson.
Bill Haas, who has played in every Masters since 2009, is also outside the top 50 and not playing the rest of the year, as is Lee Westwood (No. 66). Westwood has qualified for every major since the 2006 U.S. Open.
The good news for all is that this isn't the only time players can earn a Masters invite based on their World Ranking. Golfers in the top 50 the week prior to the year's first major can also qualify.