News
Brandel Chamblee says he fully intends to play some PGA Tour Champions events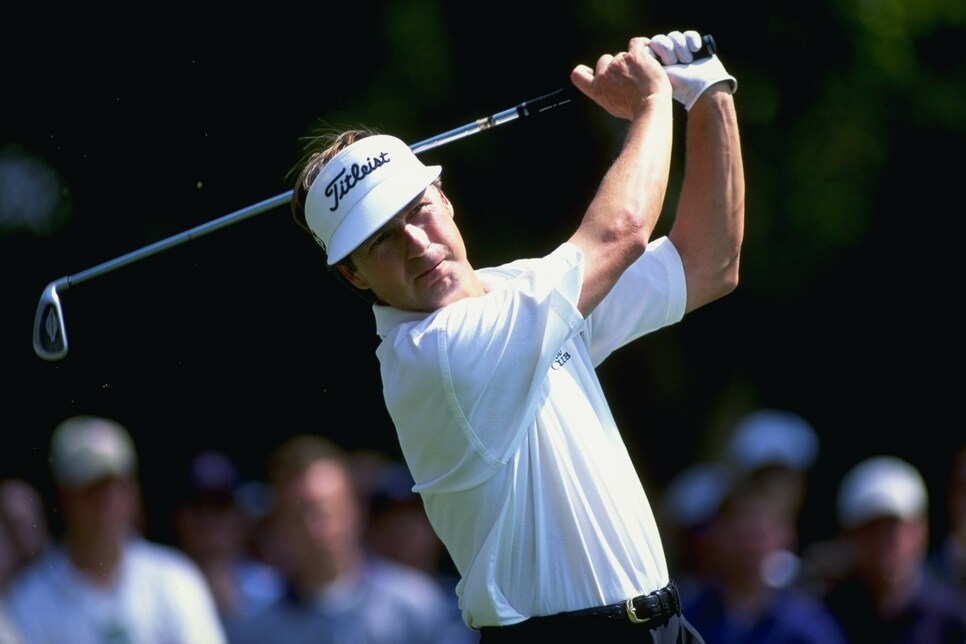 Since his last full season on the PGA Tour in 2003, Brandel Chamblee has competed in just three tour events, the last coming at the 2008 AT&T Pebble Beach Pro-Am. The former tour pro has since made a living as one of Golf Channel's top analysts, offering opinions that often lead to lively debate with various colleagues and co-hosts.
It's these thought-provoking views that have made him a household name in the golf world, but Chamblee did have some success during his 10-plus years on the PGA Tour. He won the 1998 Greater Vancouver Open by three strokes over Payne Stewart, and nearly added two more victories in 1996 and 2001, losing in playoffs at the BellSouth Classic and Nissan Open.
Watch any segment Chamblee is involved in and you can see and hear the passion the 55-year-old still has for the game and its competitive nature. This was on full display this week when he joined FOX Sports personality Shane Bacon's "The Clubhouse" podcast, where they discussed everything from how weightlifting restricts the golf swing to making changes to the Presidents Cup format. As Bacon wrapped things up, he asked the analyst if he still plays any golf, and Chamblee had an interesting answer.
"I was playing quite a bit of golf until I came up against a deadline, so I'm spending a little more of my time alone writing at the moment," Chamblee said, referring to two books he's currently authoring. "When I finish these books, I fully intend to go play some on the [PGA Tour] Champions, because I really enjoy competing and I enjoy playing golf. I enjoy practicing, and grinding, and spending pretty much all day trying to figure golf out."
Even with kids, two books on the way and plenty of work to do at the Golf Channel, Chamblee still has the itch.
"I do miss it," he said. "I've got some really good friends playing on the [PGA Tour Champions] right now. I'd like to go see them, yuck it up a little bit, and put my tail on the line."
Bacon then asked what kind of schedule Chamblee planned on playing, and what it meant for his Golf Channel duties. Full season? 10 events? Not quite.
"I don't know that I'd have the time to take 10 events, but I'd love to play five events," Chamblee said. "Play a U.S. Open, a Senior British Open, the odd event here or there. Ten events is a lot of work, and I've got only so many weeks off, and I still have to be a father and still have to prepare for my job. But five events would be fabulous, and I'd take my kids with me for those. If that works out, I'd very much enjoy that."
It sounds like Chamblee isn't going anywhere for the time being, but the man who has been critical of some of the world's best players sounds like he's willing to jump back inside the ropes and have his game debated as well. He knows better than anyone how big of a challenge it will be, going up against the PGA Tour Champions' best.
"Look, I watch these guys, I've taken 15 years off from the game essentially. I can still play, yes, but I'm under no illusions I am going to trot out there and pick up where I left off competitively. These guys are hungry."