The Loop
Watch Brandel Chamblee and David Duval go at each other's throats on live TV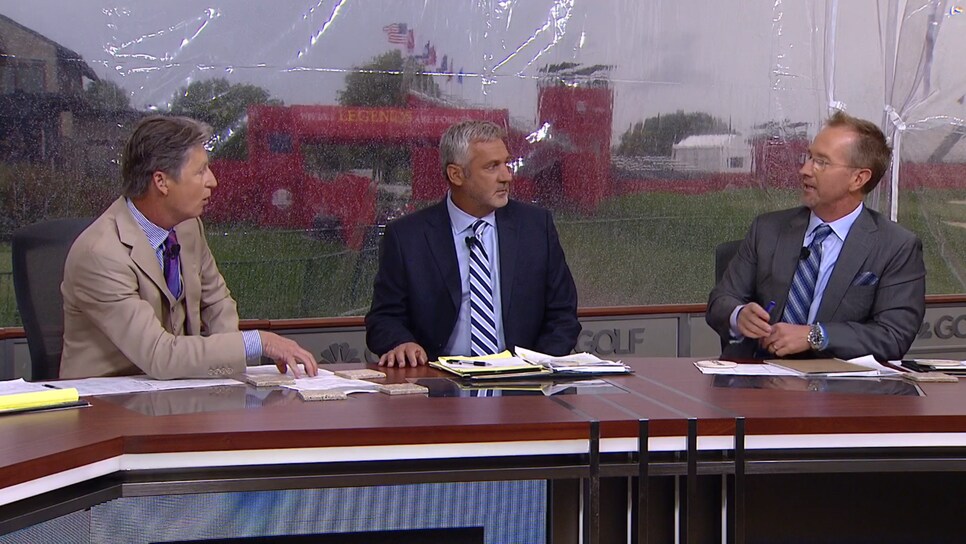 We all expect to see plenty of tension and intensity during Ryder Cup week. We just expect those things to stem from different nationalities clashing on the golf course -- and not from a pair of Americans going at each other on a TV set.
But there were Brandel Chamblee and David Duval getting into a heated exchange over the impact of leadership on recent U.S. teams during a Tuesday night segment Golf Channel's "Live From The Ryder Cup." Things got feisty. Things got awkward (Poor Frank Nobilo sitting in the middle). And boy, was it entertaining. Check it out:
The best part comes at about the 2:00 mark when Chamblee is criticizing the career Ryder Cup records of Tiger Woods and Phil Mickelson. That leads Duval to say it's not all about the stats, starting this classic exchange.
Chamblee: "Do you think that actually having to be out there to do it, determines whether or not you can pass judgement on it?"
Duval: "I didn't say that."
Chamblee: "I wasn't at the Boston Tea Party, but I can tell you all about it."
Duval: "OK, well, I know you're never wrong. I understand that."
Boom! We can only hope the play at Hazeltine this week is this fervent.
Great stuff, guys, but remember to pace yourselves. It's a long week, and it's only Tuesday.