News
Brandel Chamblee isn't done with competitive golf, eyes playing more senior events in 2019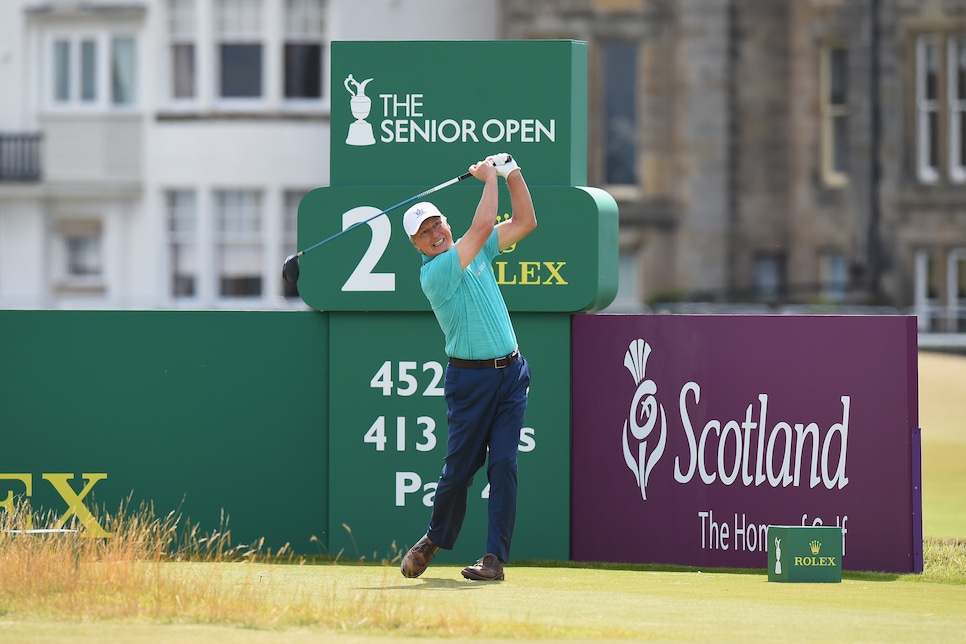 Whetting his competitive appetite again this past summer at the Senior British Open, Brandel Chamblee appears to be hungry for more. The former PGA Tour pro turned outspoken Golf Channel commentator is laying out plans for 2019 that will include competing in upwards of a half dozen PGA Tour Champions event.
"When I'm playing in practice, I'm hitting shots that I think are good enough to compete," Chamblee told GolfChannel.com. "It's fun to have a new goal. It's fun to have a goal that's a little outside my comfort range."
Having not played in a PGA Tour event in more than 10 years, Chamblee worked on his game early in the summer with the goal of playing his way into the Senior British Open at St. Andrews, and followed through by earning medalist honors at in Monday qualifier. Once in the field, the 56-year-old struggled, posting rounds of 77-75 on the Old Course to miss the cut by seven shots.
Afterward, Chamblee bluntly analyzed his own game, saying he "putted atrociously" and "like a buffoon."
"I didn't enjoy the experience," he said afterward. "You only ever enjoy golf when you play well. It is misery when you don't play well. I'm a competitive person. I came in here thinking I could have a chance if I played well. But all my golf did was make me want to go practice."
With the bad thoughts gone, and the anxiousness of trying it again alive, Chamblee says he will reach out to tournament directors in hopes of receiving sponsor's exemptions into senior events next season. He hopes that he might get into a tournament or two when the tour plays in Florida in February. He said plans to enter USGA qualifying for the U.S. Senior Open at the Warren Course at Notre Dame in June and the Senior British Open at Royal Lytham in July.
Chamblee does not intent to let his time on the course cut into his time in front of the camera, as he plans to work a full-schedule for Golf Channel.