News
Brandel Chamblee: 'Everything points to Rory McIlroy' at the U.S. Open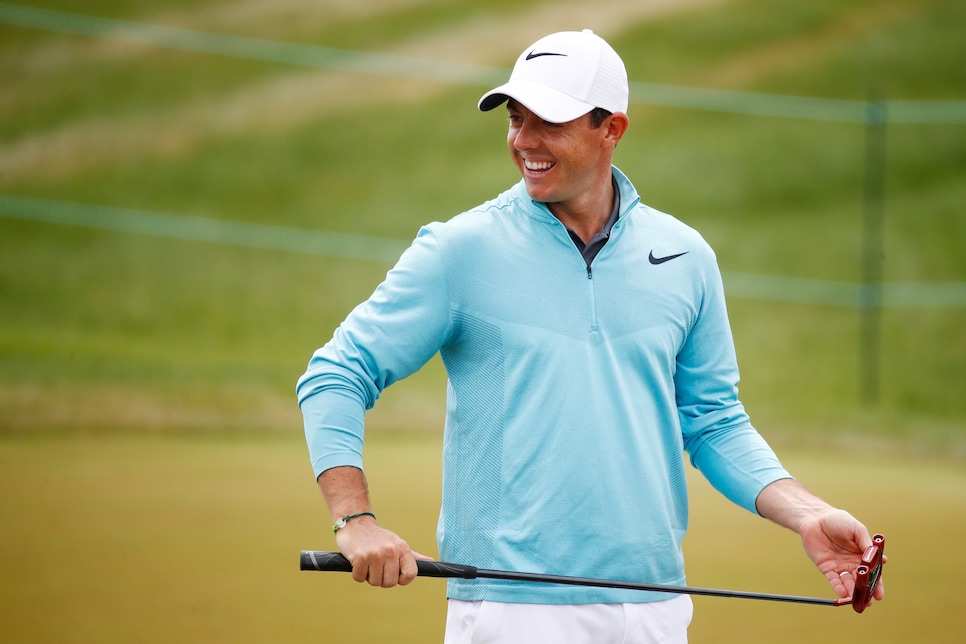 Rory McIlroy is not the betting favorite to win the U.S. Open at Erin Hills this week, but the consensus opinion of an astute threesome of Golf Channel analysts suggests it's inadvisable to bet against him.
"This is the first major he's played in since 2012 when his putting is not a question," Brandel Chamblee said on Golf Channel's Live From the U.S. Open show on Tuesday evening. "Rory McIlroy for the first time in his career is a good putter."
Chamblee noted statistics showing he'd rank 42nd in strokes gained putting on the PGA Tour, that he's putting better from four to eight feet and outside 20 feet (in fact, outside 25 feet) than Jordan Spieth, though McIlroy's sample size is small because of injury.
Then there is McIlroy's advantages tee to green. "He's eliminated the left miss, which has always been his bugaboo," Chamblee said. "This golf course gives you a little more width off the tee…There's only one player better tee to green on the PGA Tour, and that player's not as experienced as Rory is. The fact that he's putting so well, and the look of this golf course, and the fact that a U.S. Open doesn't often give you four looks at par fives — guess who leads the pga tour in par five scoring average? Rory McIlroy — everything points to Rory McIlroy.
"There are no question marks with Rory McIlroy this week. It's spot on. This is probably the best fit for him since the Open Championship, in 2015 at St. Andrews, which he missed [with an ankle injury]."
Well, there was one question mark, McIlroy's health. At the Players Championship a month ago, McIlroy's back issues the result of an earlier rib injury returned and he has not played since. But he has been diligently practicing, Chamblee noted.
Duval, meanwhile, addressed his mindset, how it's "exactly where it needs to be. He spoke of analyzing how he gets back to winning major championships. There's a majestic-ness to Rory's golf game and to his swing and how he goes about playing the game and moves around the golf course. And he certainly passes that eye test as well as anybody in the game today.
"And I love hearing the things he's saying about the golf course and about his preparation. And, to me, mostly I'm hearing about mental preparation and I think that bodes well for him this week."
Finally, the wet weather is a potential advantage for McIlroy, Nobilo said, citing his history in major championships on wet courses.
"If he can get off to a good start and then it [confidence] starts to flow back…he knows how to win these and he's done it on wet golf courses. If you look at all four major championships he's won, they've all be on... softened major championship venues. So in those respects, the rain we had [Monday] and predicted [Tuesday night] should work in his favor."