Harsh words
Brandel Chamblee calls out Rory McIlroy, claims he's past his 'statistical prime'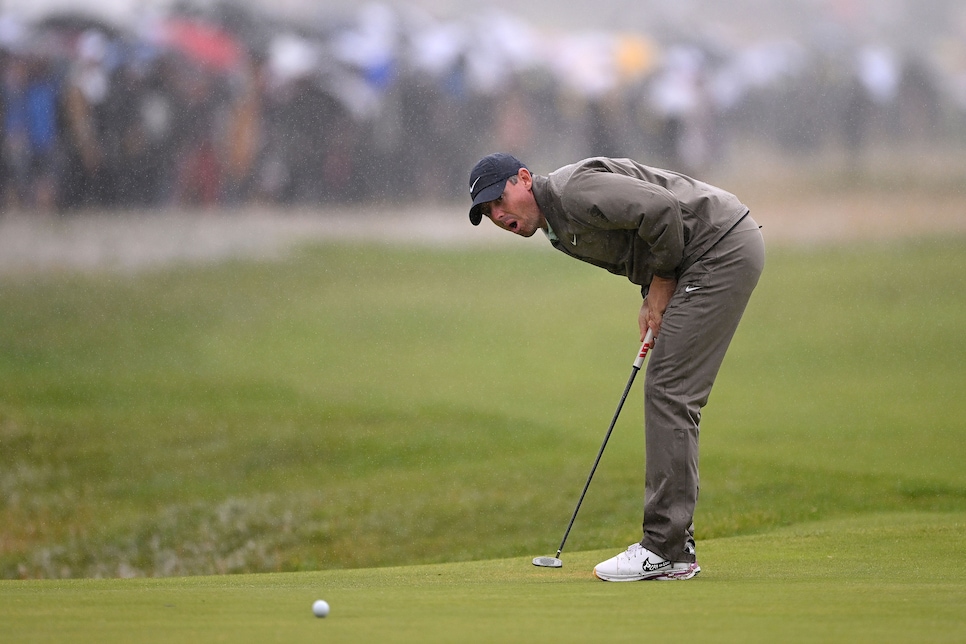 A T-6 finish at the Open Championship would be a celebratory moment for most golfers. Steady rain, challenging links, the world's best all in one place: A top-10 is nothing to sneer at. Well, for most players, that is.
For Rory McIlroy, however, it inevitably leads to questions of what might have been. This was his 20th top-10 in a major since the last time the 34-year-old won one (2014 PGA at Valhalla). But that's the rub; he still hasn't won one now since 2014. And his struggles to claim that elusive fifth career major title have certainly been acknowledged by Golf Twitter, with the game's pundits—and seemingly everyone who has ever watched a second of the sport—wondering if it will ever come.
On Sunday, it was Golf Channel's Brandel Chamblee becoming the latest to take a swing at the Northern Irishman after yet another major loss.
"I know you think he's ripped and he is ripped but you reach your physical prime at 26/27, you look at when players are dismissed from teams, it's far earlier than you would think because they have statistics that show you've reached your statistical prime," Chamblee said after the Open. "I'm talking about mental, I'm talking about optical acuity, all these little things touch nerves, speed.
"I realize he's ripping it and he looks like a Greek god, but I'm talking about, at 34 he doesn't have as much runway in front of him as he did when he won his last major."
These aren't new thoughts from golf analysts, but they have to sting after yet another missed opportunity in the final major of the 2023 season.
In a discussion with our very own Luke Kerr-Dineen, McIlroy broke down how he gets his body in such good shape despite being in his mid-30s. Even with the hurtful comments, being called a "Greek god" is a nice conciliatory remark from Chamblee.
With how well he's staying in shape and his constant close calls at big events, it's not as if McIlroy is going away anytime soon. And McIlroy stayed positive about things in his Sunday after closing out his week.
"Over the last two years would I have loved to have picked one of those off that I finished up there? Absolutely," McIlroy said. "But every time I tee it up or most times I tee it up, I'm right there. I can't sit here and be too frustrated. My game is in a … you think about my performances in the majors between like 2016 and 2019, it's a lot better than that.
"Again, I'm optimistic about the future, and just got to keep plugging away."
Still, one has to wonder just how tough it is with all the chatter about missed opportunities, including now from somebody like Chamblee who was a pretty strong Rory backer.