The Loop
Did Brandel Chamblee make things any better in latest apology to Tiger Woods?
Brandel Chamblee has issued a second apology to Tiger Woods. Now we wait to see if golf's biggest name will accept.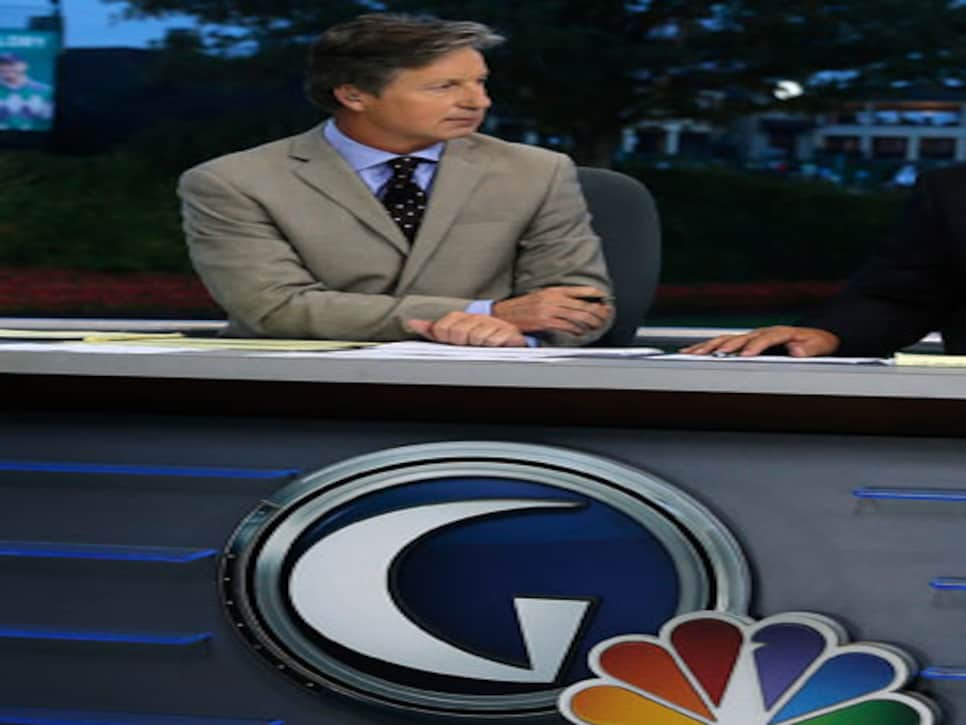 Chamblee appeared on Golf Channel's Golf Central Wednesday evening with Rich Lerner, and while the analyst spoke openly about his now-famous Golf.com column, he didn't sound very, well, apologetic. In the column, Chamblee insinuated Woods cheated during 2013 and gave him an 'F' for his season. Lerner began the talk by asking if Chamblee, after having time to reflect, would do anything different.
"A few things. In offering my assessment of Tiger's year and specifically looking at the incidents . . . I said Tiger Woods was cavalier about the rules. and I should have stopped right there," Chamblee said. "In comparing those incidents to my cheating episode in fourth grade, I went too far. Now I know what my intent was on that test in fourth grade math test, but there's no way I could know with 100 percent certainty what Tiger's intent was in any of those incidents. That was my mistake."
Lerner then asked, "Do you have a vendetta against Tiger Woods?"
"Of course not," Chamblee said. "My job as an analyst at Golf Channel requires me to analyze the golf and offer my opinions. I'd like to think I'm pretty good at it. Tiger is the best player in the game by miles. Maybe the best player of all time. And over the years, I have said a lot of positive things about Tiger's swing and his accomplishments and at times I've been critical, but that's my job and my obligation to the viewer. To not only talk about Tiger when he plays well, but when he doesn't play well and put in perspective as well as every other player.
"Now at times, I can be a bit forceful with my opinions and some would say too forceful too many times. Fair enough. That was obviously the case in this instance."
Chamblee said that it was his son telling him he should have been "more diplomatic" that prompted him to issue his first apology on Twitter on October 21. He also pointed out that the column appeared on Golf.com and that "no one at Golf Channel knew about it." Woods stated on Monday that it was up to the TV network to take the next step in addressing this issue.
Chamblee said his editor at Golf.com asked him to rewrite the end of his column when he initially sent it in, but that Chamblee didn't listen and now he wishes he had. Chamblee also announced he will no longer write for Golf Magazine, but only for GolfChannel.com and NBCSports.com. "That way, if Tiger and his camp have an issue with something I write, they can at least be yelling at the right people."
The segment lasted four minutes before Chamblee and Lerner moved on to discuss other golf news. It will be interesting to see if Woods and his camp will move on from the issue, especially considering Chamblee's last comment and the fact that Chamblee technically didn't say he was sorry.
Is it possible Chamblee didn't make things any better in this feud on Wednesday night? More incredibly, is it possible he made things worse? Stay tuned.