The Loop
Boy, 15, made what on a 720-yard par 6? Yes, an albatross, a million-to-one shot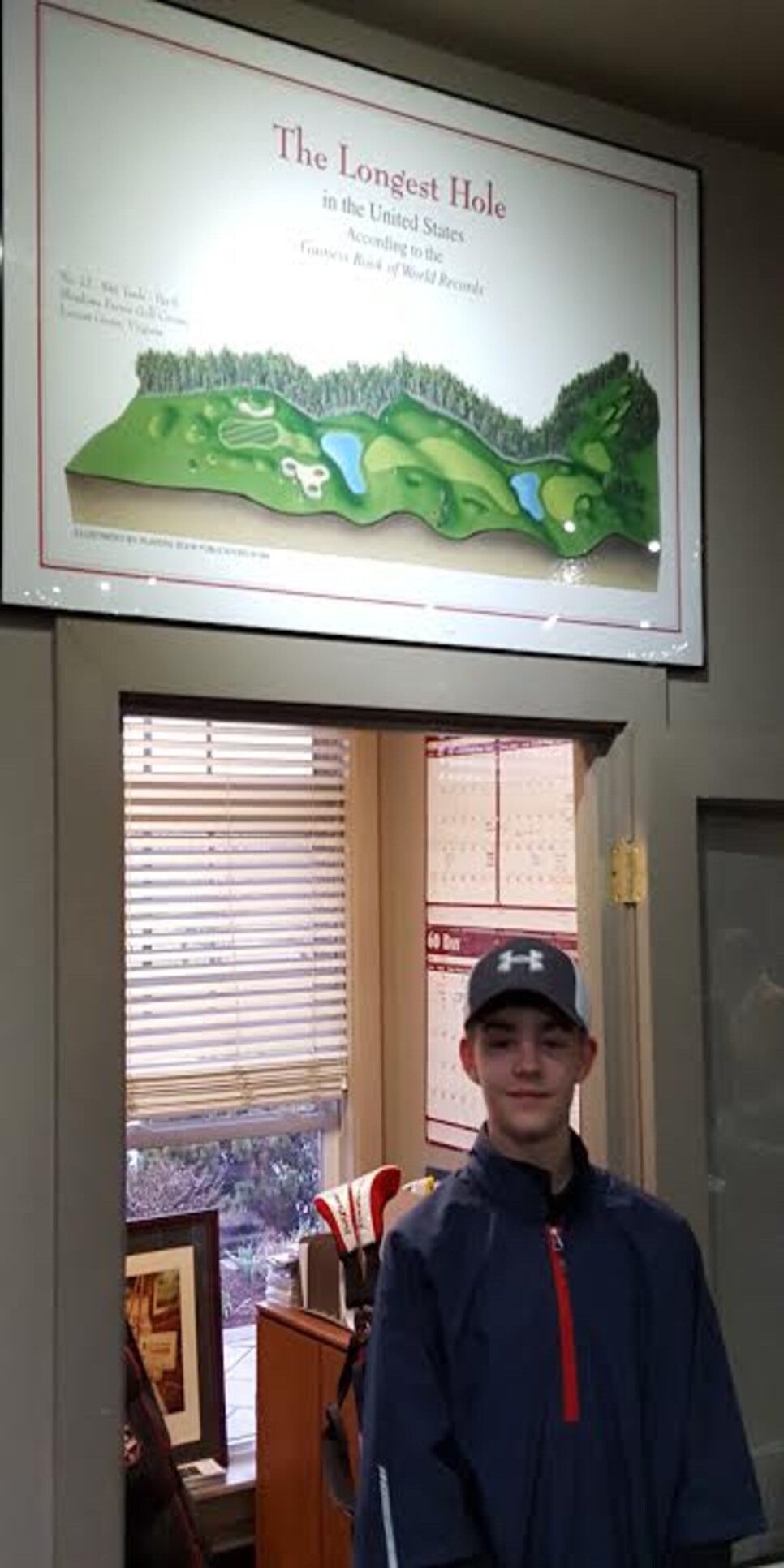 The late Bill Meadows was a school teacher who morphed into Bill the Farmer when he left teaching to start a nursery business that made him a multimillionaire, and finally opted to simply go by Farmer Meadows.
That would explain the par 6 that measures nearly a half mile, 841 yards, presumably the longest hole in the country, when Meadows built the course to give himself a place to play.
But how to explain a 15-year-old boy who took up the game only a year earlier, playing the hole from the white tees, at 720 yards, last month making a three there, an albatross, the rarest of feats, the odds of which are a million-to-one, according to Dean Knuth, former senior of handicapping for the USGA?
In the annals of albatrosses, there's Sarazen at the 15th in the Masters and then there's…Michael Wallace? With apologies to Verne Lundquist, in your life…
Wallace is maybe 5-6, ("my coach says I hit it pretty far for my size," he said) and a relative neophyte in golf, who essentially struck three perfect blows that collectively traveled 720 yards in a round where, by his estimation, he might have shot 90 had lightning not intervened and cut the day short.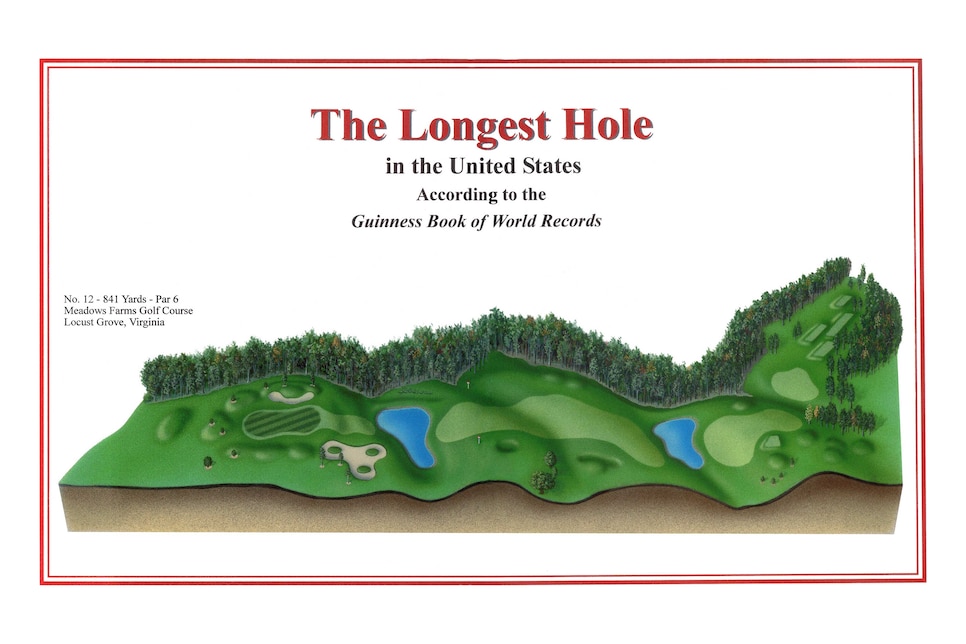 His drive, with a helping wind, traveled no more than 240 yards in the air, Dotson estimated, but then the ball rolled another 50 or 55 yards down a steep hill. "That was nothing out of the ordinary," Dotson said.
Then Wallace hit a 3-hybrid downwind over a hill and back down the other side, covering another 215 yards. Finally, he hit a second 3-hybrid another 210 yards or so straight at the green.
"We went up to the green," Wallace said, "and I couldn't see my ball anywhere. I thought, OK, maybe it went over the green."
Finally his godfather, Randy Wood, with whom he was playing, suggested he look in the hole. There it was.
"Pretty impressive," Dotson said. "It couldn't happen to a better kid."
"I didn't think it would be this big," Wallace, now 16, said. "I thought it would be just me and my family."
Wallace had been an exceedingly shy kid, prone to wiling away free time on video games, Dotson said. Then his family convinced him to try golf and, as a junior golfer, Meadows Farm allowed him to play for free, Dotson said.
The hook was set. A sophomore at Massaponax High School in Fredericksburg, Wallace played on the school's golf team and has developed a passion for a game that he now hopes to play competitively in college.