The Loop
Red Sox use election as smokescreen, rehire Alex Cora in the funniest Friday info dump ever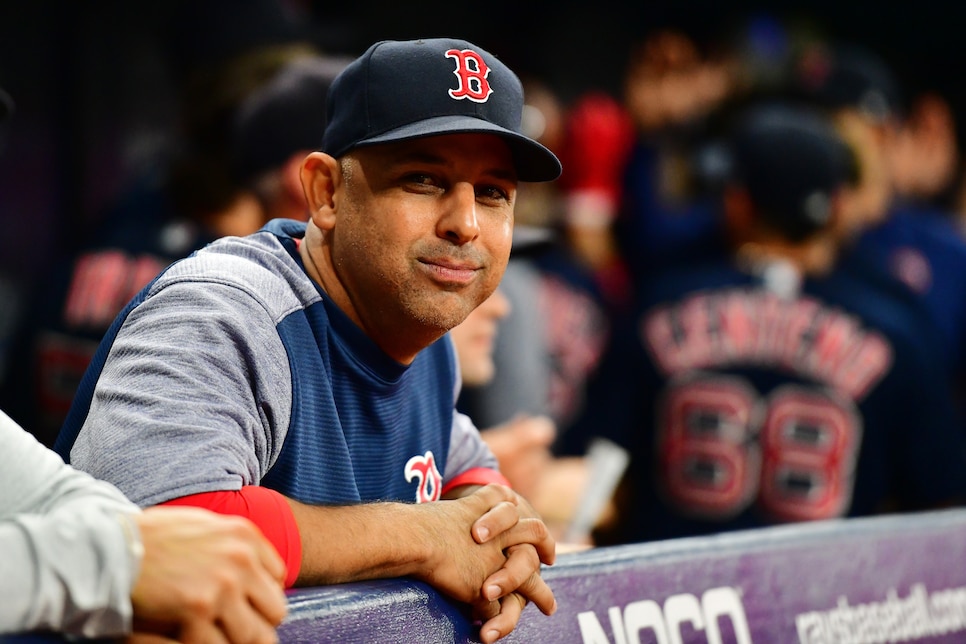 On Friday morning, right around the time Joe Biden took the lead in Pennsylvania and Georgia and set the entire media and social media infrastructure alight with the knowledge that he would almost certainly become the next president, the Red Sox leaked this bomb:
Now, if you're a baseball team and you want to celebrate the hiring of a new manager, this would be the absolute worst time to announce it. But if you're a baseball team and you're rehiring a manager who was suspended for cheating with his former team and who also probably cheated—or at least looked the other way—with your team? Wellll...yeah, Friday, Nov. 6, 2020 at 10 a.m. is about the best time you could possibly imagine to announce.
If we ignore the cheating scandal for a moment, it's clear Alex Cora is a good manager and a hot commodity even after the massive hit to his reputation. But unless you're MLB commissioner Rob Manfred or a massive Red Sox homer, you probably don't want to ignore the cheating scandal. Here's the short version: While working as a bench coach for the Astros under manager A.J. Hinch, Cora played an integral role in stealing signs electronically, including during the championship season in 2017. If you believe Manfred's investigation, he was the only non-player involved. When he took over for the Red Sox in 2018, he won another World Series, but you'll never guess what happened: there was another cheating scandal.
You'd think that where there's smoke, there's fire, but Manfred concluded that, essentially, the team's replay operator was a rogue agent. (If you believe that, I have bridges to sell, etc. etc.) Nevertheless, Cora was suspended for 2020 for his role with the Astros, and then he and the Red Sox "parted ways."
And now he's back. If you're a sports fan and missed the news this morning, congratulate the Red Sox on masterfully using the election as a smokescreen. While America was looking in the other direction, they released a major bit of news that was bound to draw criticism in different circumstances. And it's probably going to work! It has to be the greatest act of Friday-news-dump subterfuge in sports history. If there's anyone to get mad at here, it's Manfred for refusing to seriously discipline anyone and protect his sport. As for the Red Sox, it's hard to get fired up at the audacious PR sleight-of-hand—unlike everything that happened before, there's no rule against it.