Oh No Bo
Bo Jackson admits he's been suffering from hiccups for almost a year at Regions Tradition Pro-Am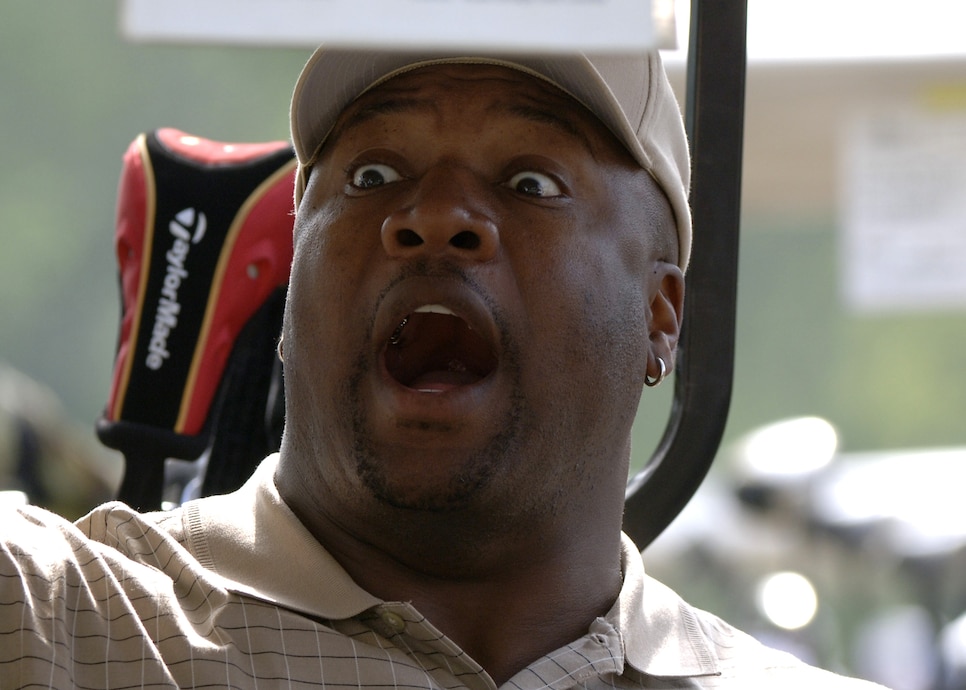 It's not shocking that a legendary athlete, now in his 60s, would be dealing with health issues or injuries due to wear and tear, but Bo Jackson's recent ailment is certainly a new one. His unusual medical condition was even so bad that he was forced to miss the dedication of the Frank Thomas statue outside Auburn's Plainsman Park during A-Day celebrations in April.
Appearing on WJOX-FM's "McElroy and Cubelic in the Morning" while playing at the Regions Tradition Celebrity Pro-Am on Wednesday, the dual-sport icon went into detail about his tumultuous year of chronic hiccups.
"I wasn't there (at the Thomas ceremony) because of dealing with hiccups," Jackson said. "I've had the hiccups since last July. I'm getting a medical procedure done the end of this week, I think, to try to remedy it. I've been busy sitting at the doctor's poking me, shining lights down my throat, probing me every way they can to find out why I've got these hiccups. That's the only reason I wasn't there."
"The Wild Boar" is part of quite the foursome at Greystone Golf & Country Club, which features American Idol winner Taylor Hicks, former R.E.M. bassist Mike Mills and Champions Tour pro Scott McCarron. A true who's who of guys you've heard of at some point … and Jackson, of course.
The Auburn baseball and football star will hopefully be hiccup-free during the tournament, but when asked if he knows the cause behind this, Jackson had a very simple answer: "Hell no."
"I have done everything — scare me, hang upside down, drink water, smell the ass of a porcupine," Jackson said, "It doesn't work."
Even without this bizarre condition, it doesn't seem like Jackson has a lot of faith in his golf game.
"The golf game sucks as usual. It ain't nothing to brag about," Jackson said. "Put it to you this way, if golf was throwing rocks, I'd be the baddest man on the planet. I'd be the baddest man on the planet. But I quit throwing rocks because I got in too much trouble. If I play too much golf, I'm gonna get in trouble. So just every now and then, someone will call me 'hey, you want to play?' So I pick up the sticks and go play."