BMW Championship
Top tour pros prepare for pivotal BMW Championship on a course they've never seen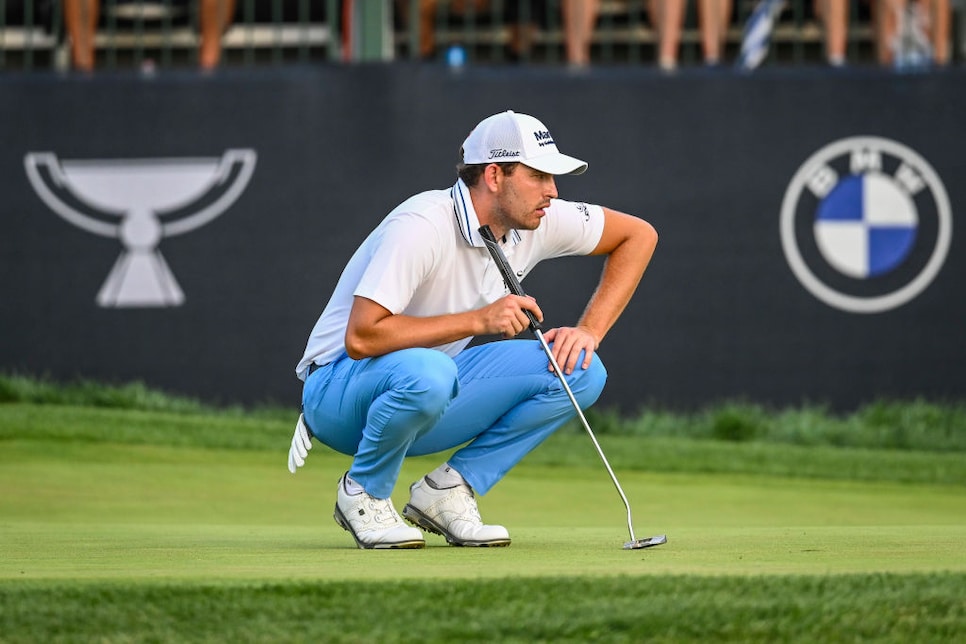 WILMINGTON, Del. — Wilmington Country Club has never hosted a PGA Tour event. That's not to say the club is without history. It has been home to six USGA events, dating back to the 1913 U.S. Women's Amateur, as well as the 2013 Palmer Cup and a few star-studded exhibitions featuring Arnold Palmer, Jack Nicklaus, Gary Player and Carol Mann.
Yet, as 68 players jockey for position in the penultimate FedEx Cup Playoffs event, with 2,000 points up for grabs and a $1.71 million going to the winner, nobody but Justin Thomas has played a competitive round on the course. That's kind of a big deal, especially with the stakes as high as they are.
It depends whom you ask. The last two U.S. Open champions don't think so.
"There are some times where not overthinking a golf course helps," Jon Rahm said on Tuesday. "Meaning, a lot of times you might not be aware of all the troubles. So you just focus on what you have to do. You don't have any past experiences, you don't know what could happen. You just know there's a shot you have to hit and that's it. That sometimes helps."
Matt Fitzpatrick is also flying blind, relying only on a Monday scouting mission from his caddie, Billy Foster.
"I think it varies," Fitzpatrick said. "To me, it goes back to whether it suits your eye or whether it suits your game. This golf course is probably going to suit certain people over others this week."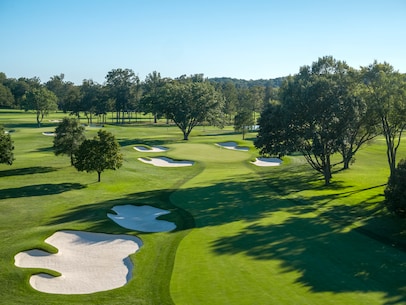 The Robert Trent Jones Sr.-designed South Course is routed among the rolling terrain of northern Delaware and provides some really good vistas of large sections of the golf course. The routing takes advantage of the terrain to produce a course with strong layout design and a variety of holes that include thoughtful short par 4s such as the 11th, challenging longer par 4s such as No. 5 and a beautiful mix of par 3s. Recent tree removal plus some tornado damage have opened up the course even more, and some bunkers were added at the corner of doglegs in an attempt to restore some shot options back to a few holes ahead of the 2022 BMW Championship, the first time the PGA Tour will host an event in Delaware.
View Course
Those two might feel comfortable in uncharted waters, but defending champion Patrick Cantlay—who won in 2021 BMW at Caves Valley, which had also never hosted a PGA Tour event—has a different take on the experience factor.
"I'm not sure about that. I don't think there's too much strategy to this golf course," Cantlay said. "I think it's pretty right in front of you and similar to last year. The venues between last year and this year are actually really similar, I think, in style of golf."
The key, then? Simply hit golf shots. Hit them far. And putt well.
"You've got to hit it as far as you can and hit a lot of fairways," Cantlay said. "This course is a little narrower than last year, and I think most times you see when guys win they just got hot with the putter, which I did last year. A good recipe is top of the way in driving and top of the way in putting."
Ultimately, in order for the course to suit a player's eyes or for them to get comfortable faster, they are going to have to be masters in preparation. And few embrace the grind of tournament prep the way Fitzpatrick does.
"I feel like I do my homework more than most. So I definitely feel like that is a little bit of an advantage," he said. "It's always interesting to see how the holes play, even in practice, how the guys play, what he's hitting. I definitely feel like I do my bit of work more so than most, so definitely feel I've got maybe a bit of an edge here."
All three players have reason to feel comfortable in their approach. The last calendar year of results dictates that. We'll find out on Sunday evening what the right combination of scouting, preparation and comfort actually is.