Fantasy Advice
BMW Championship DFS picks 2022: Why we need to give Matt Fitzpatrick more credit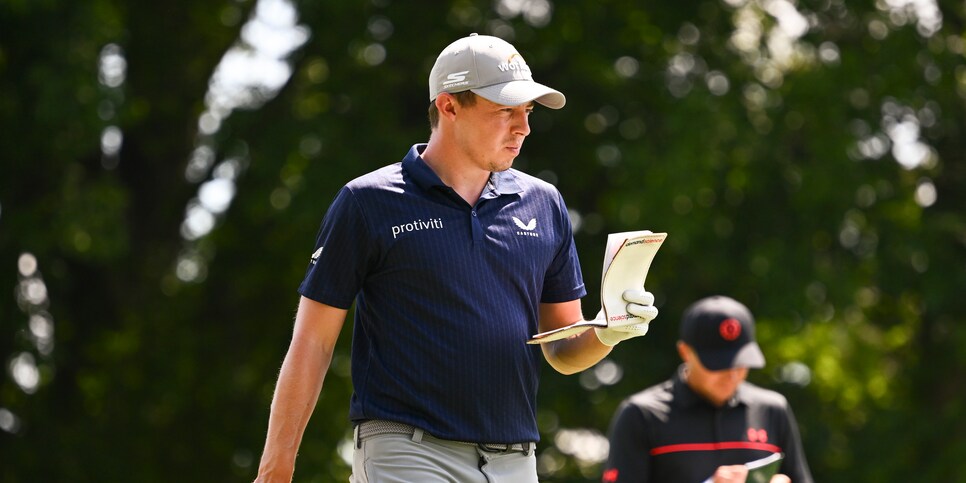 The second leg of the FedEx Cup Playoffs will provide a lot of intrigue this week. Not only will only 30 golfers in the 70-player field make the Tour Championship, but the PGA Tour heads to Delaware for the first time in history for the BMW Championship at historic Wilmington Country Club.
Wilmington Country Club boasts two courses, but the pros will take on the Robert Trent Jones, Sr.-designed South Course this week. The rough will be four inches tall to start the week, but the South Course's generous fairways should decrease the number of shots that we see hit from the long stuff. Key will also be avoiding the nearly 100 bunkers around this 7,500-yard-plus design.
Massive greens, checking in at 8,100 square feet on average, with large undulations and surfaces that are running 12.5 on the Stimpmeter, is likely to emphasize putting this week more than most. At the very least, avoiding three-putts will be crucial on a set of putting surfaces that rank inside the top five in terms of largest these players will see all season.
Here are the players who have my interest—and those who certainly don't—this week at the 2022 BMW Championship.
Golfers I'm Definitely Playing
Tony Finau ($9,700 DraftKings | $11,000 FanDuel)
Finau couldn't close out his third consecutive win last week, but a T-5 was certainly a nice consolation prize. He accomplished that feat while having his worst off-the-tee week since the U.S. Open and one of his worst approach weeks of the summer. Finau is starting to post great finishes, even without his best stuff, which should be terrifying for the rest of the field.
Sungjae Im ($9,100 DraftKings | $10,100 FanDuel)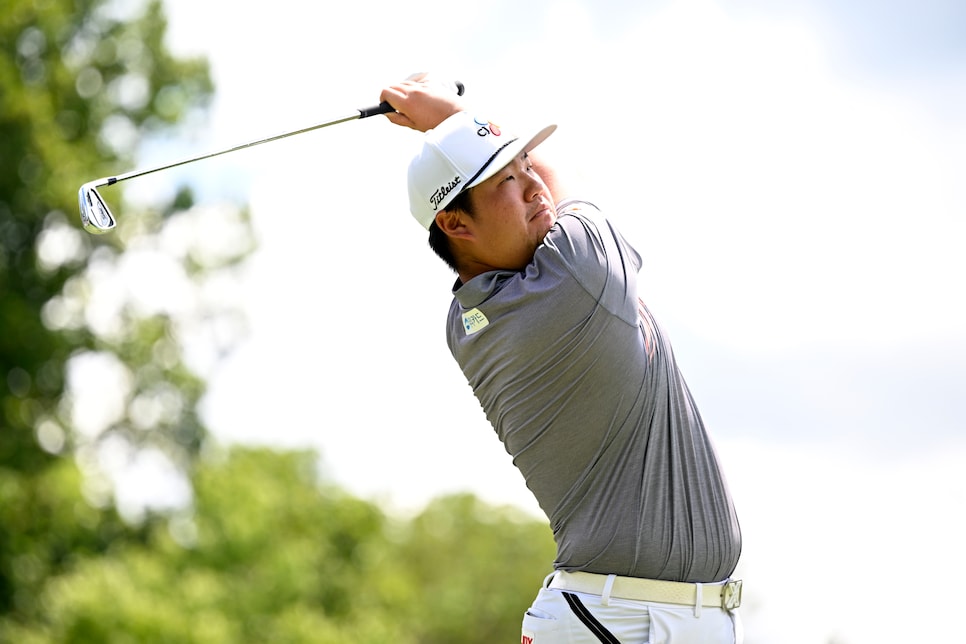 Im is quietly the best driver on tour right now, gaining 1.05 strokes per round over his last 16. That's the best mark in the field of anyone during that stretch, per the RickRunGood.com golf database. That alone should be valuable at Wilmington Country Club, where penal rough feels like the only true defense. Combine that with his stellar putting, gaining over 10 strokes to the field in his last three starts, and you've got a recipe for success.
Emiliano Grillo ($6,600 DraftKings | $8,300 FanDuel)
Grillo is showing continued signs of his high-end ball-striking prowess—gaining strokes in eight of his last 10 starts. The key to unlocking high finishes, however, is coming from his flatstick. He's gained strokes putting in four straight starts, which is something he's only done two other times in his career. He has plenty of upside especially compared to his similarly priced peers.
Sahith Theegala ($7,300 DraftKings | $8,900 FanDuel)
Theegala is not a safe option but offers plenty of upside if he can avoid the big number. He drove it well again in Memphis, gaining 2.81 strokes off-the-tee—his best mark since the Travelers Championship. He gained another 2.78 strokes on the putting surfaces, which he'll need to repeat on these massive green complexes at Wilmington Country Club.
Cameron Young ($8,900 DraftKings | $10,400 FanDuel)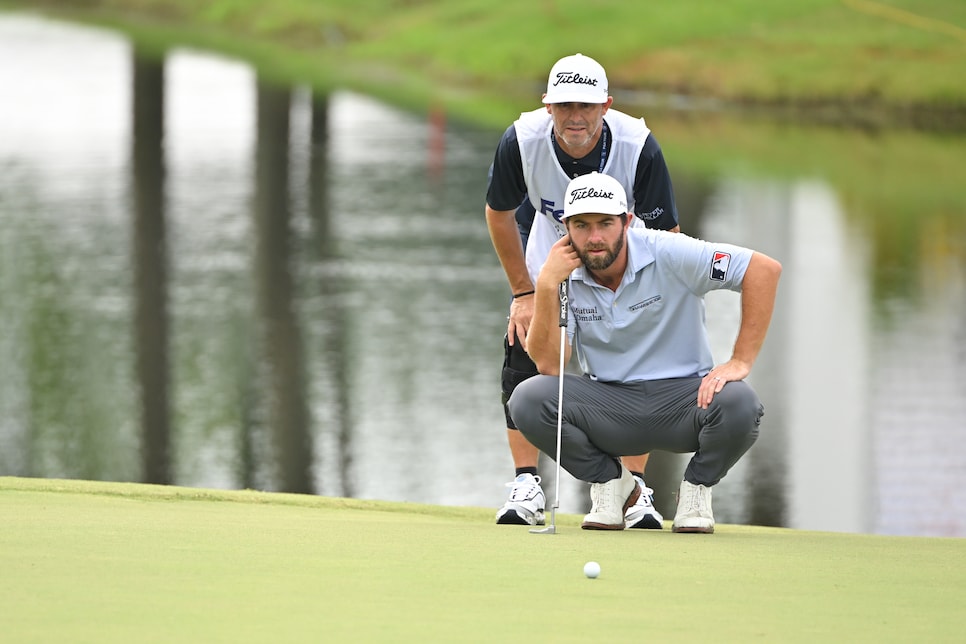 Despite the worst putting performance of his career last week, losing 5.5 strokes, Young still managed to finish T-31. He did that thanks to an astonishing nine strokes gained in the ball-striking categories which was second to only Will Zalatoris. That level of production is not unusual for Young who has gained at least nine stroke ball-striking in four of his past eight starts, per the RickRunGood.com golf database.
Jon Rahm ($10,300 DraftKings | $11,400 FanDuel)
By most standards, Rahm is having a phenomenal year, but it doesn't feel that way with only one victory. Rahm had the third-best score on the weekend in Memphis, vaulting him to a T-5 result. He gained 4.41 off the tee and another 2.71 on approach, marking the best ball-striking week since his victory at the Mexico Open. He appears to be on the verge of a breakthrough, and it couldn't come at a better time as he needs to jockey for position at the Tour Championship.
Matt Fitzpatrick ($9,500 DraftKings | $10,800 FanDuel)
Fitzpatrick didn't play a huge role in the storyline last week and still finished T-5, which is exactly what he's been doing all year. That's his sixth top-10 finish in his past eight starts, and yet again he gained strokes in all four major categories. We really need to give Fitzpatrick more credit: That's the sixth time he's done that since the Masters, which is an astounding level of consistency.
K.H. Lee ($6,400 DraftKings | $7,600 FanDuel)
Lee posted solid gains last week, finishing T-20. That's his third top-20 finish in his past eight starts—a stretch that also included a win at the Byron Nelson. His biggest weapon at the moment is his putter, which has helped him gain him a total of 18.51 strokes to the field over his past nine starts, per the RickRunGood.com golf database. I worry a bit about his reliance on that club but with large undulating greens, that skill set will be important.
Wyndham Clark ($6,500 DraftKings | $7,600 FanDuel)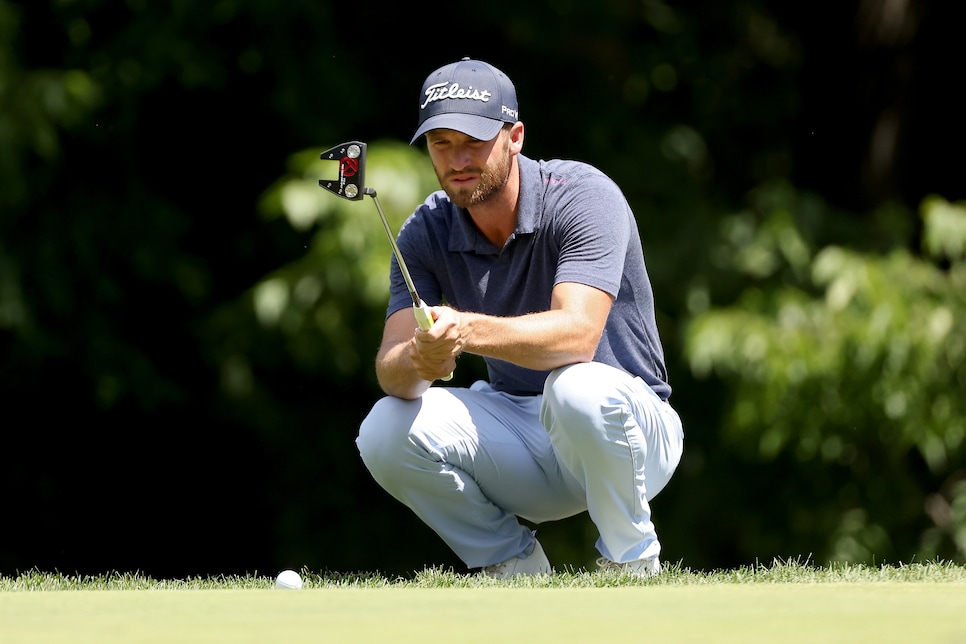 With a T-28 finish last week, Clark snuck into this field on the number—ranked 70th in the FedEx Cup standings. That result doesn't really illustrate how well Clark played for the entirety of the week, considering he lost 3.29 strokes on approach on Sunday alone. He's a ferocious driver with plenty of touch on and around the greens. If he can keep his wedges in line this week, he can make plenty of noise.
Cameron Davis ($7,600 DraftKings | $8,900 FanDuel)
The T-13 finish from last week marks the sixth straight top-16 finish for Davis, who has been stellar this summer. He's gained strokes in the ball-striking categories in seven straight measured events, and he should be thrilled to arrive at Wilmington Country Club. With wide fairways and large greens, Davis should have his lack of accuracy off the tee mitigated. He's brimming with confidence and upside, a great combination.
Xander Schauffele ($9,600 DraftKings | $10,700 FanDuel)
We're not getting much of a discount on Schauffele, who finished T-57 last week. He lost strokes on approach in three of his four rounds last week and struggled to find much success in the other aspects of his game. When the dust settled, it was his worst ball-striking performance since the 2018 WGC Bridgestone Invitational. I don't love fading Schauffele, but we can't play them all at the top!
Cameron Tringale ($6,200 DraftKings | $7,500 FanDuel)
With green surfaces averaging over 8,000 square feet this week, successful golfers will need to have their putter under control. That's unfortunate for Tringale, who has lost over 12 strokes to the field in that area of his game in just the past three starts alone. He's also ranked outside the top 100 this season in three-putt avoidance, something that generally happens more frequently on large greens.
Harold Varner III ($6,900 DraftKings | $8,300 FanDuel)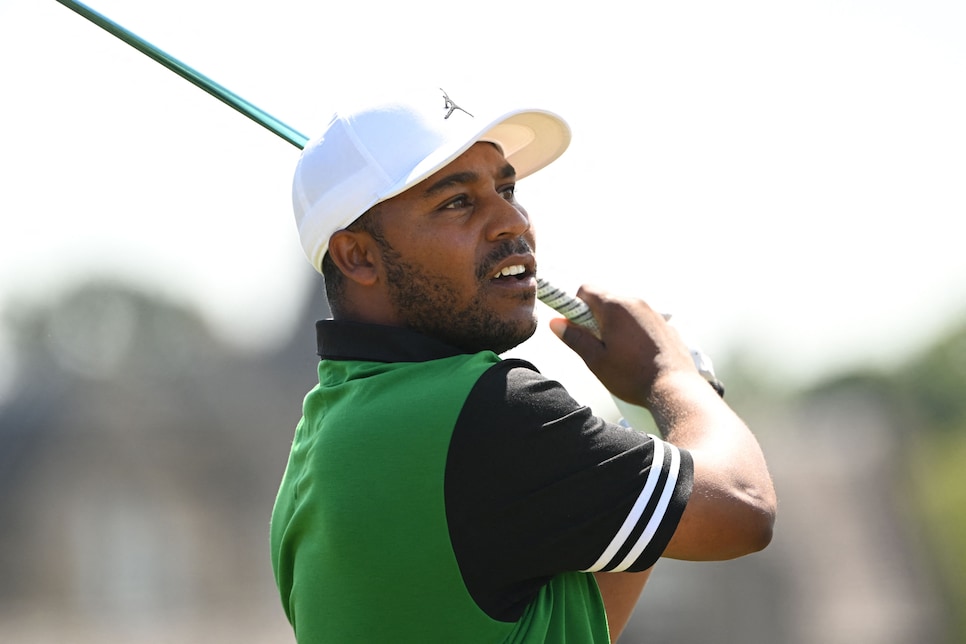 I also get worried when a golfer is struggling with the best part of their game, which describes Varner and his approach play right now. For the season, he's 27th on tour in strokes gained/approach, but he's been pedestrian in his past three. He's gained a total of 0.48 strokes to the field in those eight rounds, which is putting a lot of pressure on the rest of his game. That's causing sub-par results with Varner missing the cut in three of his last five.
Justin Thomas ($10,100 DraftKings | $11,200 FanDuel)
Again, fading the top of the board is terrifying but I see some merit in avoiding Thomas this week. He dropped 2.41 strokes to the field last week in Memphis, his 4th straight week losing on the greens. That's disappointing considering the gains he had made in that department this spring. It looks like he's back to #TeamNoPutt and his approach play hasn't been sharp enough to overcome that.
Corey Conners ($8,300 DraftKings | $9,500 FanDuel)
I love Corey Conners, but this could arguably be one of the worst courses on the schedule for him. With wide fairways and large greens, most of his peers will be routinely playing from the short grass. That's the aspect of Conners' game where he can normally separate himself from the field. I believe he'll have a more difficult time leaning into his strengths this week in Wilmington.