The Loop
Blumenherst to Kraft Nabisco: 'Thanks, but no thanks'
Seems hard to believe an amateur would pass up an invitation to a major championship, but a year after Stacy Lewis turned down a spot in the LPGA's Kraft Nabisco Championship, Amanda Blumenherst has done the same.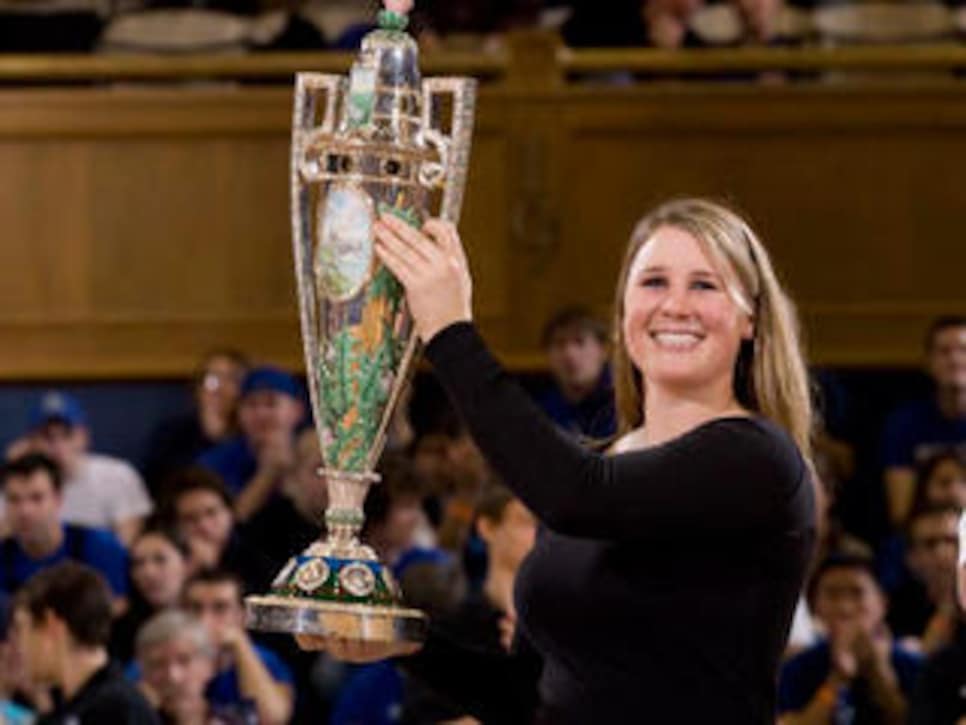 Like for Lewis in 2008, there is a reasonable explanation to Blumenherst's decision: The Duke senior intends to turn professional after the school year ends in May and wants to hold on to all the sponsor's exemptions she's allowed to take as a non-member of the LPGA Tour--six--until then. That way, Blumenherst has the best shot at possibly earning an LPGA card for 2010 without having to go to Q-School, hoping that she can make $137,542 (or the equivalent of No. 80 on last year's LPGA money list) in those six 2009 starts.
"Although very disappointed that Amanda will not be back at Mission Hills this year, we understand her decision and wish her the best," said Kraft Nabisco tournament director Gabe Codding.
Only four amateurs are now set to play in the event--Azahara Munoz,Tiffany Joh,Candace Schepperle and Alexis Thompson. In previous years as many as six or seven amateurs have competed in the tournament. Codding, however, said there has been no determination on whether it might invite any other amateurs to play in this year's event.
Photo credit: Duke photography