The Loop
Blumenherst finding her match-play groove
CARMEL, IND.--For all the talent Duke's Amanda Blumenherst possesses--and when you're the college player of the year back-to-back years, it's safe to say you've got a fair bit of talent--there has been a peculiar omission from the rising college junior's résumé: victory in a major match-play tournament.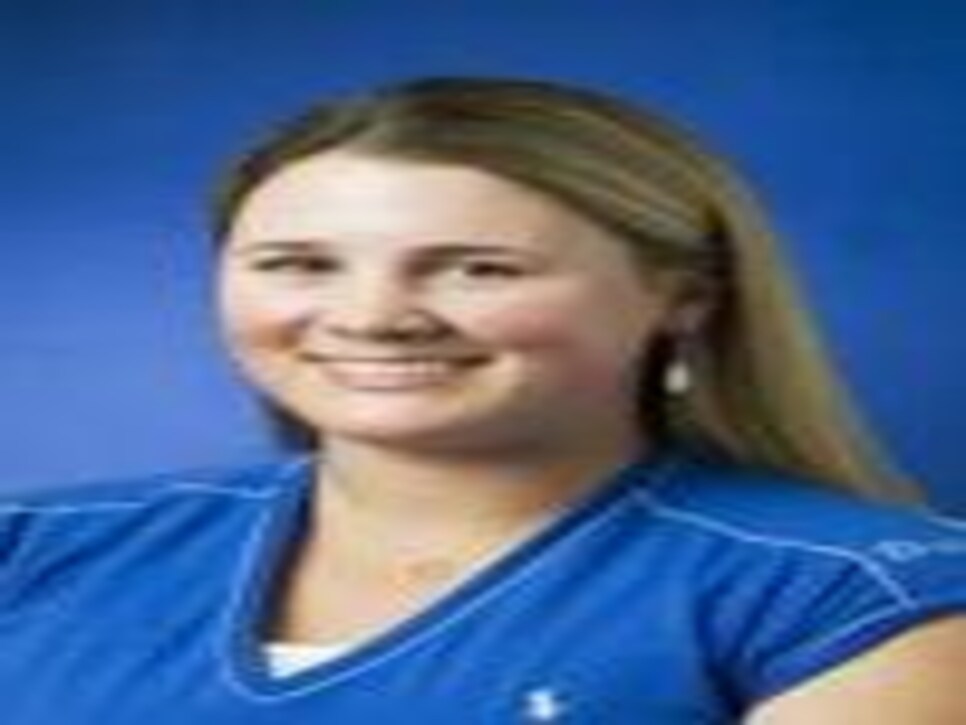 Truth be told, the format has been Blumenherst's kryptonite. Entering this week's 107th U.S. Women's Amateur Championship, the 20-year-old who lived two hours away in Fort Wayne before moving to Scottsdale as a teenager had never gotten past the third round in six previous USGA match-play events and only gotten into the third round once. Moreover, her record playing for the U.S. versus Great Britain & Ireland at last year's Curtis Cup was a somewhat disappointing 1-2.
"I can't explain it, really," Blumenherst said when asked of her match-play mishaps after shooting two-over 146 in stroke playing qualifying at Crooked Stick GC outside Indianapolis to grab the 26th seed in the match-play field. "It's a different game."
Last month at the Women's North and South Amateur Championship in Pinehurst, N.C., Blumenherst advanced to the semifinals before losing to defending champion and Curtis Cup teammate Jenny Suh, 3 and 2. She credited a change in strategy for her improved play, deciding to approach her matches as if they were stroke-play rounds. "Sometimes it's easy to play the person you're playing and not the golf course," she explained.
Her father, Dave, said he noticed a difference in her attitude in North Carolina, her confidence building even in defeat.
"I think the best part of her game is the fact I can't point out anything bad about her game," Suh said after their match.
Blumenherst also had the crowd on her side, roughly a dozen friends and family in town to match her play. (She's staying with her maternal grandparents, who live 10 minutes from the course). "The bus full of Blumenhersts was out there," Suh joked, hearing their cheers with each holed birdie putt.
Thursday's afternoon third-round match versus Marci Turner, an All-American at Tennessee, was more of the same for Blumenherst, who won six of the first nine holes, three with birdies, en route to a 6-and-5 rout.
The real pressure, however, is about to come for the Blue Devil standout as she faces her Duke teammate Jennie Lee in the quarterfinals Friday afternoon. "I'll treat it like I play any other match," Blumenherst said as diplomatically as possible. "We play three times a week during the year. I'm playing the golf course. It doesn't matter who I'm playing."
"I was hitting the ball really good coming in," Thompson said, who plays 15-year-old Ha Na Jang in the quarterfinals Friday. "I'm just going to go out tomorrow hoping for the best."
"My sister is 12 years old and I can't imagine her playing in the state amateur tournament much less the U.S. Amateur," Blumenherst said regarding Thompson's historic run as the youngest player to reach the quarterfinals.
TODAY'S BIRDIES AND BOGEYS
Birdie: Thompson played 28 holes in her two matches today without making a bogey.
Bogey: Jane Rah looked to be on her way to a second-round win versus Sara-Maude Juneau of Canada, taking a 3-up lead to the 15th tee, only to drop Nos. 15, 16, 17 and 18 (making bogey on the last three holes) and lose the match.
Double Bogey: Not to go picking on the Golf Channel again, but rather than cover any of the third round matches, which were going on live during the network's 4 to 7 p.m. time slot, viewers had to watched tape-delayed coverage of the morning's second round. If I'm at home and I'm interested in the tournament, and I see online scores from the third round but only see TV coverage of the second round, No. 1 I'm disappointed, No. 2 frustrated and No. 3 turning to the PGA Championship on TNT.