News
Blayne Barber's caddie remains hospitalized, asked nurse 'to pray for him'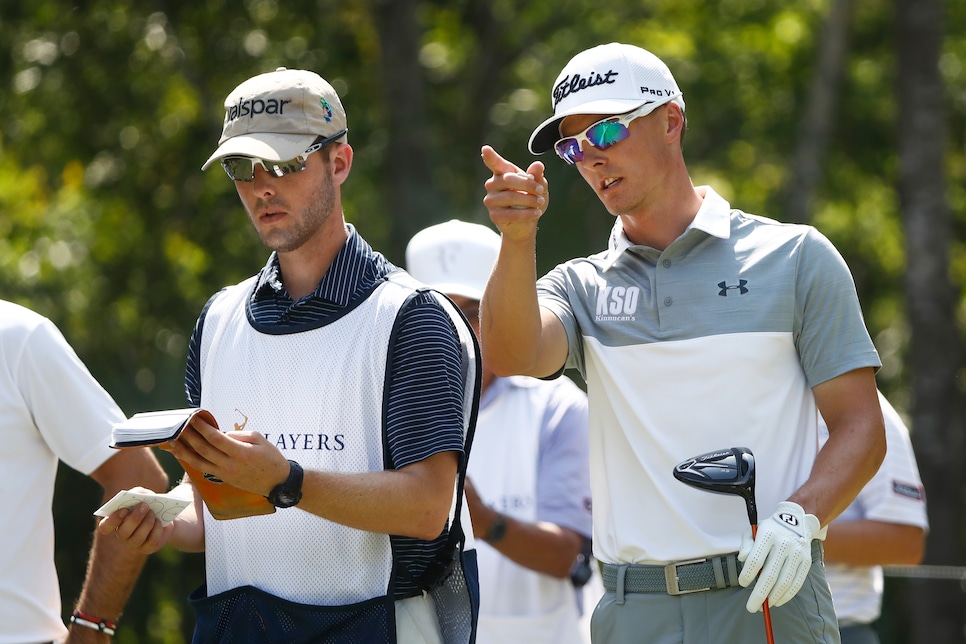 HONOLULU -- Blayne Barber's caddie Cory Gilmer, who was admitted to the neurological ICU at a local hospital on Friday night after falling and hitting his head, remained hospitalized on Sunday.
"He's responsive to the extent that he's in pain, and he said his last name, asked about his friends, asked the nurse to pray for him," said Barber, who visited Gilmer before teeing off in the final round of the Sony Open in Hawaii. "But when I was there this morning, he's essentially unconscious. The nurse opened his eyes for him and kind of pointed him towards us, and he didn't know we were there or whatever.
"I'm not a doctor, but he's not regressing, which is good at the moment. Swelling is the issue, and they're concerned."
Barber planned to stop by the hospital again Sunday night. Gilmer's parents were also on their way to Hawaii.
"Just keep praying for him," Barber said. "They can't do anything about the swelling, [the doctor] said. It kind of has to happen naturally. So he's there. He's just kind of in a lot of pain and dealing with that."
Barber shot one-under 69 Sunday to finish the week in a tie for 67th.
"Those last two days were really refreshing to play for me for the golf not to mean that much because it's always way too important and way too grueling," he said. "So to just go out there really free and not concerned with the result was a good change of mind, and I think this is kind of one of those key moments in my life that just is going to put things in perspective a little bit."