News
Blayne Barber's caddie in critical condition at Honolulu hospital after suffering head injury in fall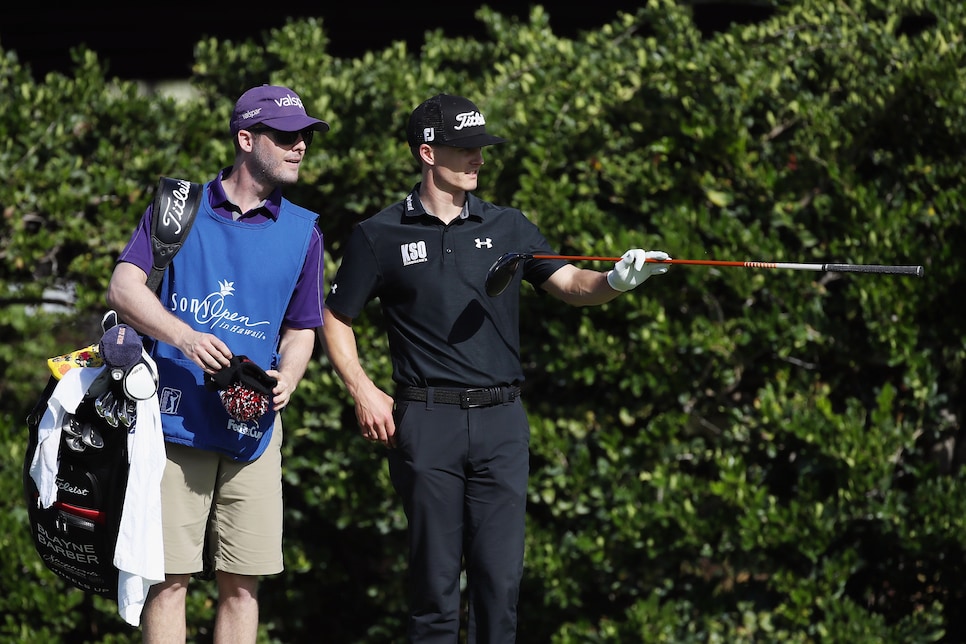 HONOLULU — Blayne Barber's caddie, Cory Gilmer, was in critical condition as of Saturday in a neurological intensive care unit at a local hospital after falling and hitting his head on Friday night.   Barber said after his third round at the Sony Open that he was at dinner with Gilmer and that the caddie met up with some friends at another restaurant afterward when he fell.   "He was just standing up and fell and hit his head on the floor pretty hard evidently," said Barber, who struggled to a third-round two-over 72. "By the time I got there, he was unconscious, and the paramedics were there. Then I went to the hospital with him [Friday night]. He's pretty much just been unresponsive since then."
Gilmer was still unresponsive by the time Barber teed off on Saturday morning. Doctors said they weren't currently considering surgery, according to Barber, and they were trying to control the swelling and bleeding in Gilmer's brain.
"I slept about three hours," Barber said. "That was about the hardest day of golf I've ever played."
Barber's brother, Shayne, replaced Gilmer on the bag. Barber thought about withdrawing from the tournament but decided to play on.
"With him being completely unresponsive right now, there wasn't much I could do," he said. "I felt like it may just get my mind off stuff, and it didn't really. I just spent the last 4½ hours kind of whacking it around and thinking about a lot of things."