News
Blayne Barber's caddie receives clearance to leave Hawaii following collapse, coma at Sony Open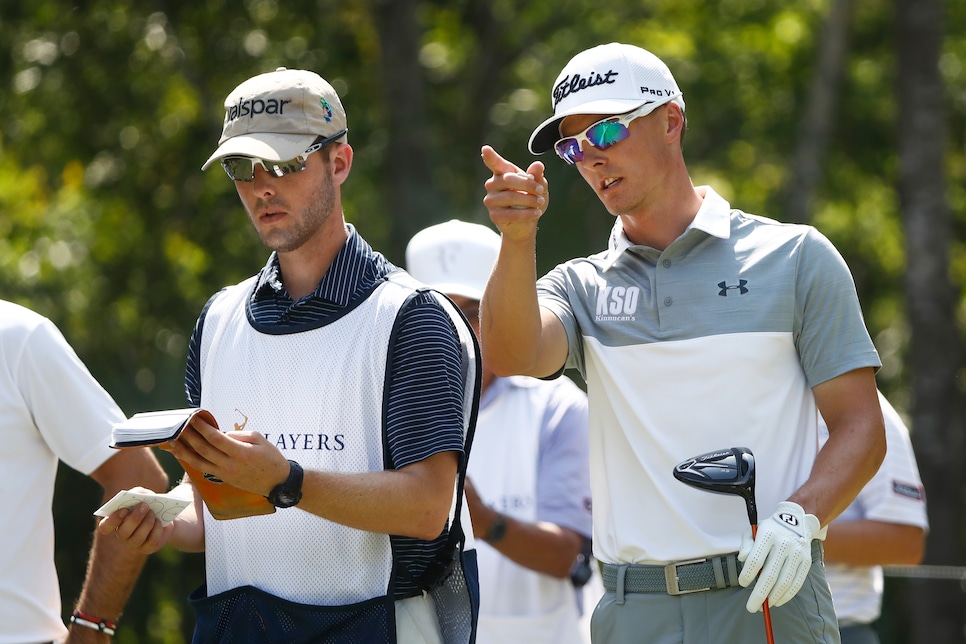 Two months ago Cory Gilmer, caddie for PGA Tour player Blayne Barber, collapsed at dinner during the Sony Open, hitting his head after the fall. Gilmer was admitted to the neurological intensive care unit at a Honolulu hospital, where he remained for weeks in an induced coma.
However, Gilmer has returned to consciousness and, following multiple surgeries and countless hours of therapy, his family reports he has received clearance to leave Hawaii and return home to Tennessee on Thursday.
"Cory, with two nurses by his side, will fly first class home," read a note on Gilmer's CaringBridge journal. "They will be leaving around 10:30 p.m. local time, arriving in Nashville Friday afternoon around 4:30 p.m. central time. This is incredible news."
Gilmer isn't out of the woods just yet. He will be going to Vanderbilt University Medical Center, and if all proceeds well, will eventually move to its Rehabilitation Hospital.
"Let's all pray diligently for the flight, the two nurses, the pilots and flight attendants involved, and his parents," the post reads. "Pray for safety, that Cory will be comfortable and relaxed the entire trip, and that he (and his parents) will be able to sleep some."
To help with medical costs, a tournament fundraiser will be held by Barber at the Auburn University Club on March 13. For details on how to help out click here, or to donate to Gilmer's fund, information can be found on his GoFundMe page.