News
Blayne Barber started a drive to help caddie who suffered critical head injury. Here's how you can help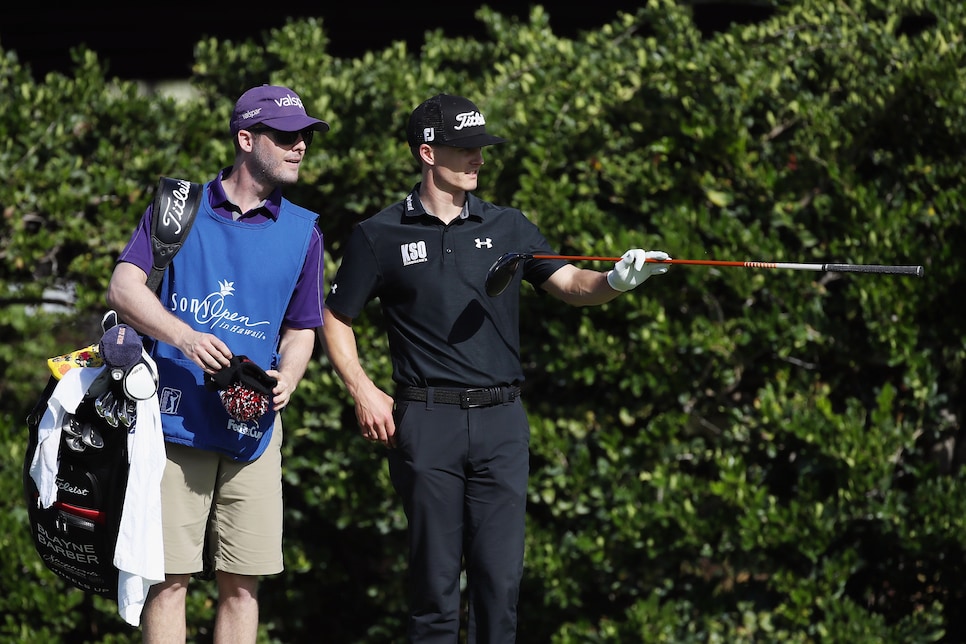 Cory Gilmer, caddie for PGA Tour player Blayne Barber, collapsed while at dinner during the Sony Open, hitting his head in the process. Gilmer was admitted to the neurological intensive care unit at a Honolulu hospital, and was listed in critical condition. The former Auburn golfer has since stabilized, but remains in an induced coma, according to an update from the family.
Costs of such medical care is inherently expensive, to say nothing of the extra costs associated with Gilmer's parents staying in Hawaii to tend to their son. To battle the rising expenses, Barber started a drive on Monday to funnel funds to the Gilmer family.
The fundraiser page reads: "We've had multiple people ask about how to be able to help Cory and his family during this time and now we have this! We aren't sure of his medical costs at this time, but we do know the cost of staying in Hawaii for his family is very expensive. This fund will help cover both of those things. Let's blow it out of the water! Thank you!"
You can donate to the Gilmer family by reaching the GoFundMe page titled "Cory in Hawaii."