PGA Tour
Billy Horschel is done appeasing his haters: 'If you don't like it, I honestly don't care anymore'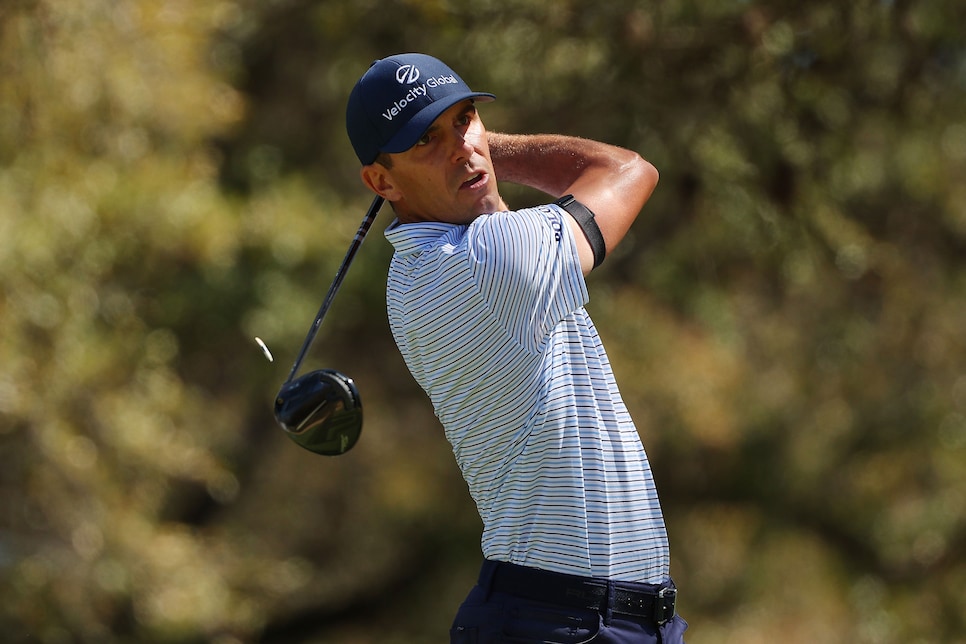 What you see is what you get from Billy Horschel. It's been that way since his days as a standout amateur golfer. Back at the 2007 Walker Cup at Royal County Down, the then 20-year-old University of Florida All-American walked with a confidence that bordered on cockiness as he helped the visiting Americans sneak off with a 12½-11½ victory, taking down local favorite Rory McIlroy in two of three matches. The crowds acknowledged Horschel for his talent, but begrudgingly tolerated his temper.
Fast forward 15 years and Horschel is a successful PGA Tour pro who still doesn't hide his feelings on the golf course. If there's a putter twirling in the air in frustration, the six-time winner is a likely culprit. (Andy Johnson and Brendan Porath at The Shotgun Start podcast have dubbed Horschel "Baton Boy" for the number of times he gets his clubs airborne.) It's gotten him into trouble at times, most notably at the 2021 Masters where a club-tossing fit caught on camera eventually required a public apology.
Horschel acknowledges, for better or worse, that he plays golf with a passion that's hard to keep in check. He's said he's made a conscious effort in recent years to cool things down, but that he can't inherently change who he is.
"My competitive fire burns the way it burns," Horschel said on Tuesday during a press conference at the Zurich Classic of New Orleans, where he'll compete along with Sam Burns in the two-player team event. "I wish I could … I'm not going to say I wish because I don't think if I was this way it would make me a better player. But I envy Scottie Scheffler and some of these guys that they hit bad shots, they're not playing well, you can't tell. They're just enjoying the game of golf and they're having fun and laughing.
"I can be that way for a little bit, but it just runs way too hot inside me, and I can't stand not being able to play to the level that I expect of myself on a day-to-day basis. There [are] times that it boils over, and you know what, it happens. I've apologized many times for it, and I'll apologize in the future for it, too. But that's me. I just hope people understand that not everyone is cut from the same cloth."
Horschel's 2021-22 PGA Tour season had included 11 starts, 11 made cuts, seven top-25 finishes—including a T-2 to Scheffler at the Arnold Palmer Invitational—but no wins. The close calls are tough to take and at some point, holding in his feelings becomes counter-productive. It's why Horschel noted that he'll continue to try to control his mood, but he won't run away, even in the face of his critics.
"I think I've done a better job of handling it and trying to do it in a proper way, especially in a way that doesn't affect anyone I'm playing with," Horschel said. "Like I said, that's me, and that's the way it's always going to be. This is going to sound blunt, it's going to sound bad, but if you don't like it, I honestly don't care anymore. I've cared enough over the last 13 years of my career to try and please everyone that watches me, and you know what, I can't do anything more. I've done everything I can. If you don't like me for some reason, I don't care anymore."
The best part of the Zurich Classic is you've got a partner there to have you back. And Burns—more like Scheffler than Horschel in his own demeanor—did just that as his teammate paused.
"If he gets running too hot this week," Burns joked, "I'll just go give him a hug and calm him down a little bit."