Equipment
Billy Horschel says he might have gone a couple years with his irons at the wrong specs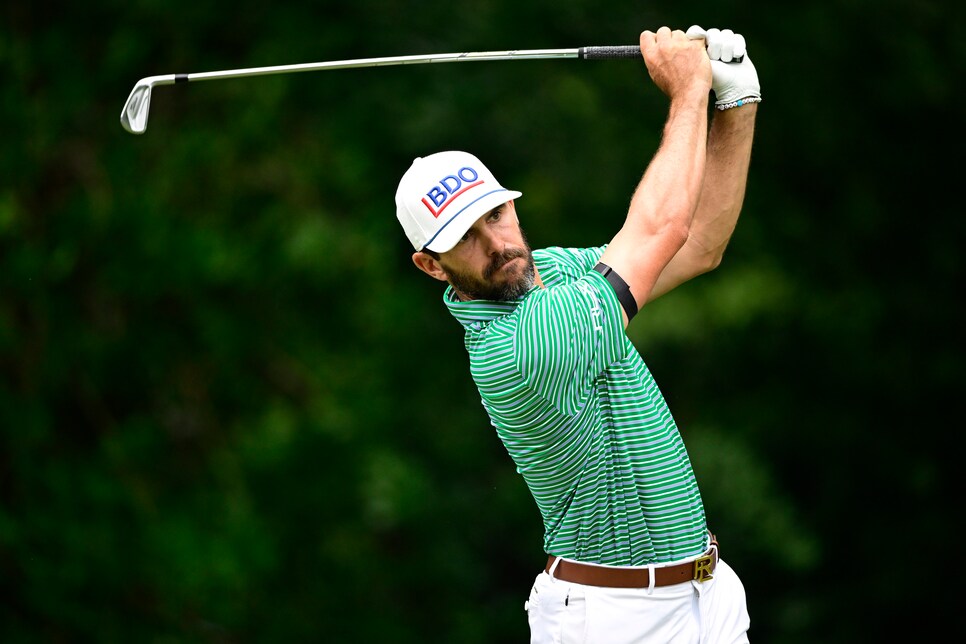 Billy Horschel hits a shot during the second round of the Wyndham Championship.
Logan Whitton
Not quite a decade removed from winning the FedEx Cup, Billy Horschel needs a very high finish at the Wyndham Championship just to make the playoffs this year. Turns out, an equipment alteration might have been made just in time to save his season.
Coming into the Wyndham ranked 141st in strokes gained/approach the green, Horschel fired a second-round 62 and was asked afterward if he had made any technical changes.
"The biggest key we found Tuesday of U.S. Open was all my lie angles on my clubs were about two to three degrees too upright," he revealed. "Somehow along the process of switching manufacturers and being on my own and everything my numbers just got a little off."
The more upright the lie angle, the more draw bias and having his clubs so upright was not allowing Horschel to hit the cut that prefers.
An important takeaway from Horschel's story is that the clubs were not necessarily built incorrectly or because of a lack of checking his lie angles on a regular basis. Horschel, who now uses Titleist irons, sent his previous irons to the company and they went off those specs. After checking his swing on the GEARS 3D system, he realized they were too upright.
"It wasn't Titleist's fault, it was just somehow along the lines the numbers got off and none of us was aware of it until we got on that GEARS 3D system, which told us we needed to flatten them," said Horschel, who acknowledged his clubs might have been off for as much as a couple of years.
Another thing for everyday players to be aware of regarding lie angle is that just because you are one spec on one manufacturer's clubs, it does not necessarily mean you're that spec in another brand as some brand's "stock" lie angles differ from others. As always, getting with a qualified fitter is your best bet to get in the right clubs—and avoid a situation like Horschel's