Golf Rage
This Billy Horschel club throw may have landed on the moon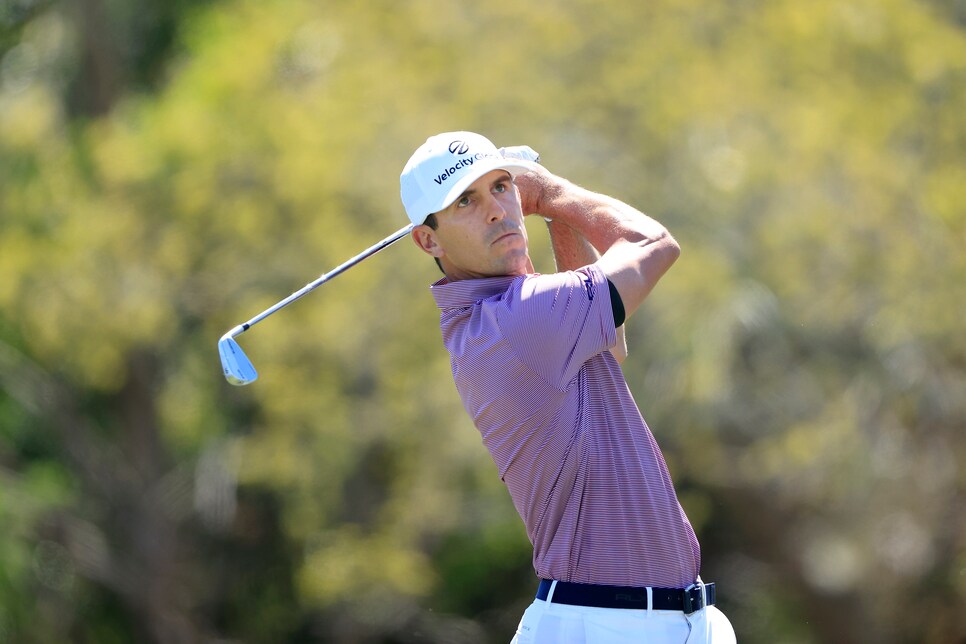 Last weekend, Billy Horschel was very vocal about his change in attitude. He's always run a little hot, but he's at least made an effort to dial back the rage a bit as he gets older. "At 34 years old, I finally may have figured out this patience thing!" Horschel wrote on Instagram last Saturday evening following a third-round 69 at The Concession.
That stuff is easy to say when you're in contention, though, which is not the case this week for the fiery Florida Gator at Bay Hill. Horschel went 74-75 at the Arnold Palmer Invitational, securing only his second missed cut in his last 13 starts.
The "patience" Horschel preached started to wear thin on Thursday, when he responded to a heckler (remember hecklers?) at the par-4 ninth who shouted, "Bad read Billy!" After cleaning up his par, Horschel sniped back with: "There's a reason why I'm on this side of the ropes, and you're on that side."
It was somewhat playful, but there was nothing playful about Horschel's Friday struggles, which led to multiple club throws. Well, one was a putter flip that he failed to catch on the way down, and the second was a real deal club toss. At the par-4 eighth, his 17th hole of the day, Horschel had apparently had enough following another poor approach shot. Watch as he sends this club to the moon Alice:
As the great New York Yankees play-by-play man Michael Kay would say, "there it goooeessss....SEEEEEE YA!"
Seriously, that thing may have made a stop on the moon before returning to the ground. We sincerely hope Horschel continues to preach patience, but we'd be lying if we said we didn't find his moments of rage entertaining.