The Loop
Bill Murray is VERY ready for March Madness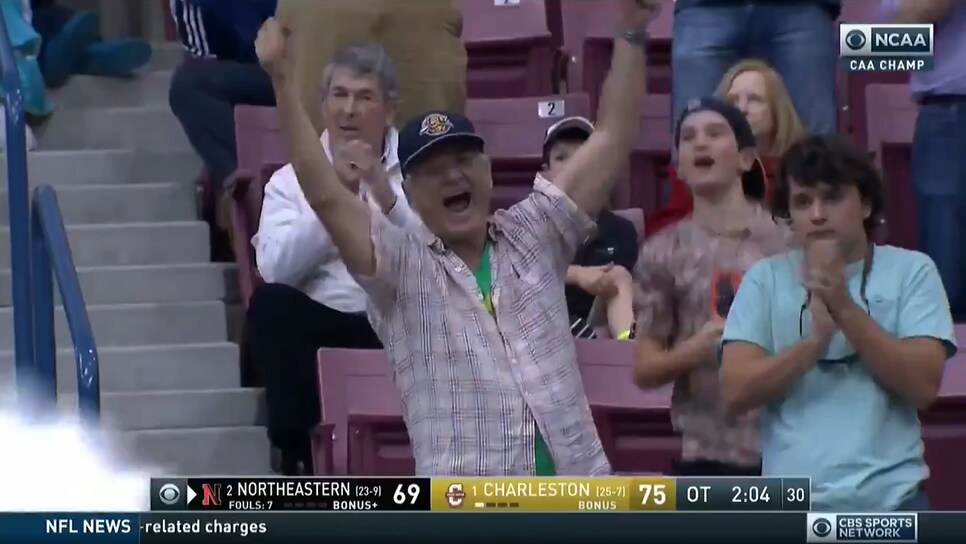 Billy Murray has been at the center of several high-profile sports odysseys in the past few years, becoming the unofficial hypeman for the Cubs' curse-breaking World Series win and taking on the role of Xavier zealot during last year's NCAA tourney. This year, however, Murray is taking his fandom back to its roots, going Full Bill in the stands following his adopted hometown of Charleston's dramatic Dance-clinching three in overtime of the CAA Championship on Tuesday night. Let's get jubilant:
For Charleston, this is a huge deal. The school haven't made the tourney since 1999, when masked crusader and long-retired NBA star Rip Hamilton led UCONN to the national championship. For Murray, meanwhile, this is business as usual. The dude lives to sit in the stands and shout himself hoarse with a Bud in one hand and a crappy hot dog in the other. Sometimes Eddie Vedder shows up, but the most of the time it's just Bill and the everypeople losing their minds over whatever team he's rooting for that minute.
We don't know what Bill will do or who he'll pull for if Xavier and Charlestown end up in the same bracket come Sunday, but for now let's just enjoy one (very famous) man's enthusiasm and the coming of the best damn month in sports. Amen.