News
Big-money events remain for 2018, but European Tour's new schedule is missing some old standbys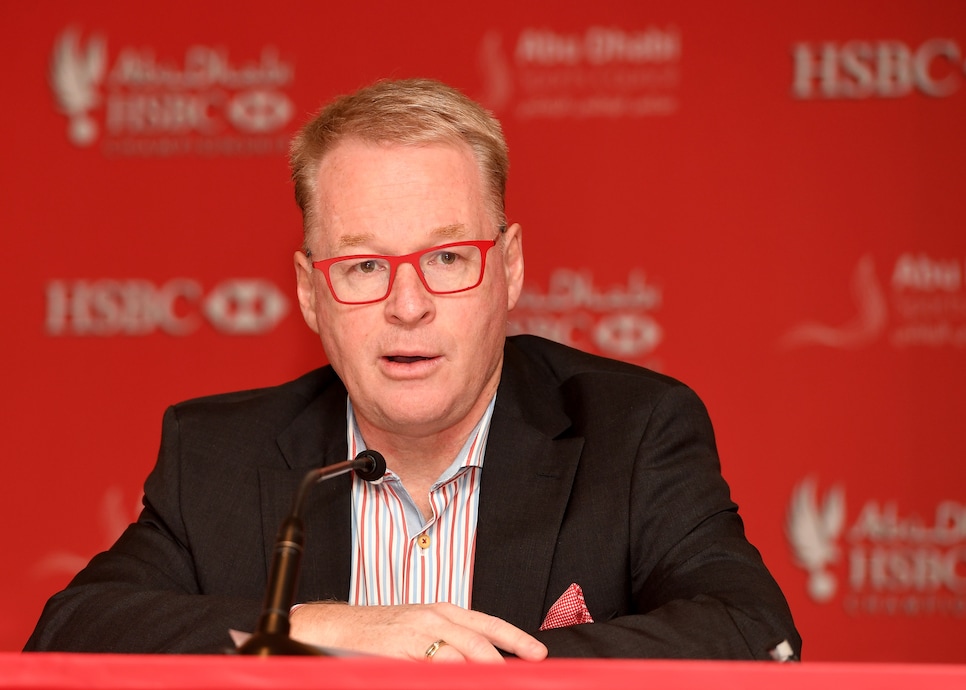 The biggest headline pointed out the presence of eight "Rolex Series" events worth at least $7 million each. Then there are the visits to 30 different countries and the 10th consecutive climax in Dubai, at the grandly-titled DP World Tour Championship. And the 2017-'18 European Tour season will also boast four new events—the NBO Oman Golf Classic in February, March's Philippines Golf Championship, the Belgian Knock-out in May and the European Golf Team Championship in August—as well as a welcome sprinkling of match play with the EurAsia Cup in addition to the Belgium event, and, of course, the Ryder Cup in France.
All good stuff. But closer inspection reveals the telling presence of gaps in the schedule, in addition to the absence of previously established events. Gone after three years is the Paul Lawrie Match Play Championship. Also absent is South Africa's Alfred Dunhill Championship, as well as the Shenzhen International in China. The Portuguese Open is no more, as are the Rocco Forte Open in Sicily and the Fiji International. And this week's British Masters, taking place at Close House in the northeast of England, has yet to find a home for 2018, nor does the Indian Open.
One or more of the above events may find a slot, however. Two "to be arranged" dates are also to be found amongst the plethora of events.
The conclusion? Despite the welcome boost to the overall prize-funds provided by Rolex, and the imaginative approach to formats employed by chief executive Keith Pelley, the perennial problems facing the European Tour linger on.
Only occasionally over the course of a season is the Old World circuit the place to be for the world's leading players. The Middle East pairing of Abu Dhabi and Dubai remains attractive, as does the summer run of French Open-Irish Open-Scottish Open between the U.S. Open and the Open Championship. And anything post-Tour Championship will obviously be stimulating to any PGA Tour player willing to travel to places like Turkey, South Africa and Dubai.
Otherwise, the European Tour remains, at least financially, behind the economic powerhouse that is the PGA Tour. That stark fact makes attracting blue-chip sponsors the hardest part of Pelley's job going forward. In professional golf—the clue is in the title—some things never change.