The Loop
*We're playing Betty Boop golf. *David Leadbetter on his advice to Michelle Wie
In the middle of her woes this past couple of weeks Michelle Wie made the point of saying that her coach, David Leadbetter, did not speak for her. If the press wanted information from the Wie camp they should talk to her parents, her manager or her publicist.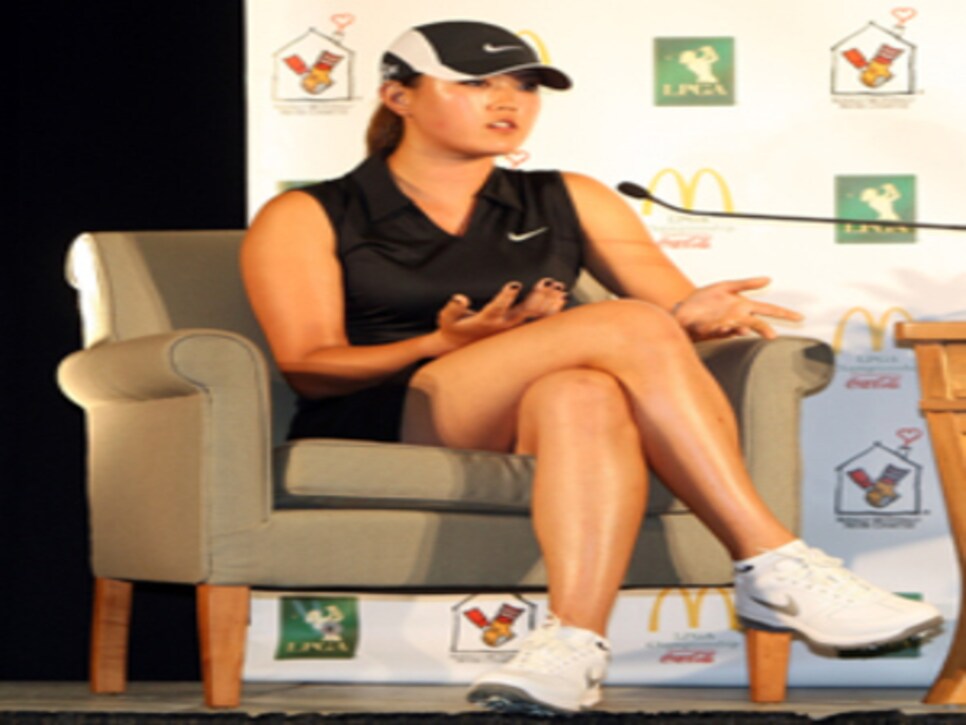 That led to skuttlebutting on some LPGA blogs that David's days may be numbered.
Boy, I hope not, for the teenager's sake. As Ron Sirak points out in his latest report from the McDonald's, it's David that is talking sense now. He gave her a sound, no-driver, strategy to get through the first two rounds and survive the cut on a gimpy swing.
"We're playing Betty Boop golf," Leadbetter said as he followed Wie, who finished the day six strokes off the lead. "We boop it here, we boop it there." He said he decided to leave the driver in the bag because less lofted clubs are the most difficult to hit at less-than-full strength. Noting the large crowds that filed into Bulle Rock in advance of Wie's 2:16 p.m. tee time, Leadbetter said: "I hope they aren't NASCAR fans coming for a crash."
Leadbetter's strategy outside the ropes is also to take things down a notch, lower expectations and get Michelle back to the task at hand: Playing golf againts the top women and playing well. Sirak describes the situation well:
The kid is truly backed into a corner, in a no-win situation that perhaps only an apology can rectify. One thing is clear: Wie creates buzz when she plays. Oh yes, one other thing is clear: wouldn't you like to see her get healthy and be paired with Annika Sorenstam in the final group of a tournament somewhere down the road? In fact, one thing Wie has managed to do over the last week is create a tour full of rivals. Bring on Act II.