Equipment
Bettinardi HLX 5.0 wedges: What you need to know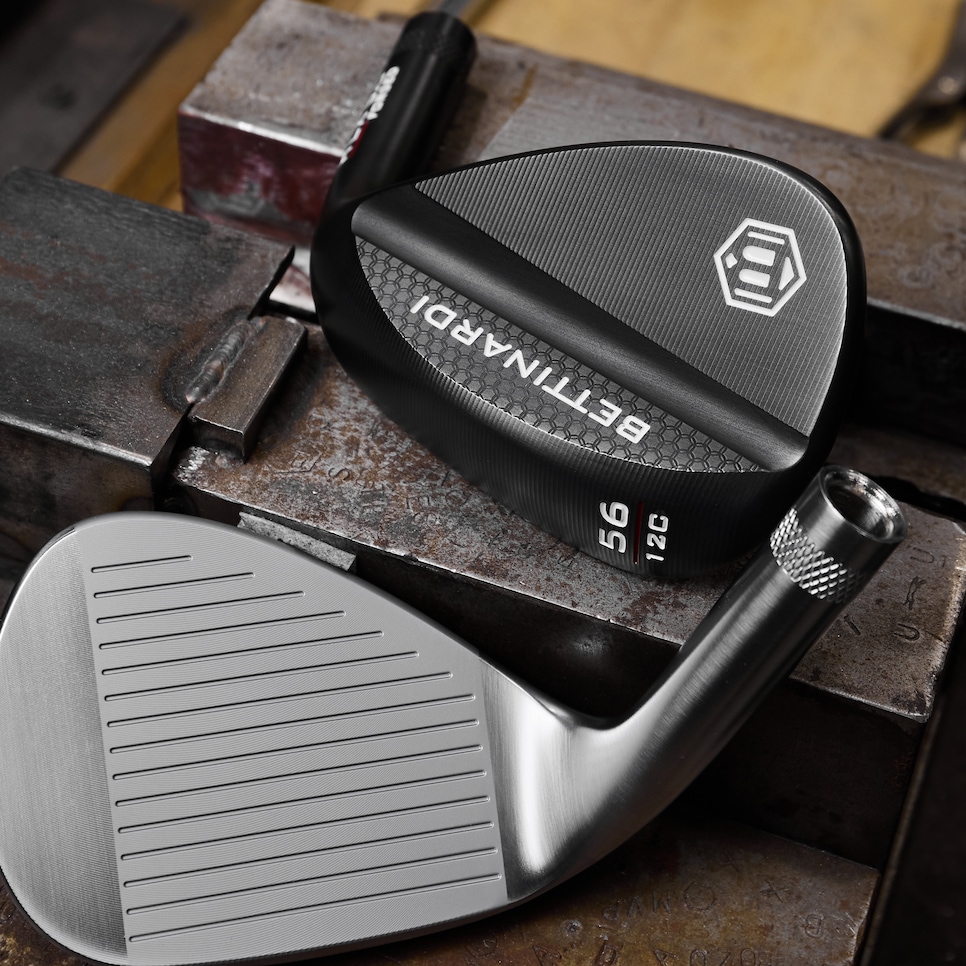 WHAT YOU NEED TO KNOW: Bettinardi Golf introduces its fifth generation wedge, the HLX 5.0. Developed from the company's original fully milled wedges, the forged carbon steel head features milled sole shaping and machined grooves, while the new design sports a new ladder milling technique high on the back flange for a higher center of gravity to produce a lower trajectory with higher spin.
PRICE: $220, 11 lofts with two sole grinds, 48-60 degrees.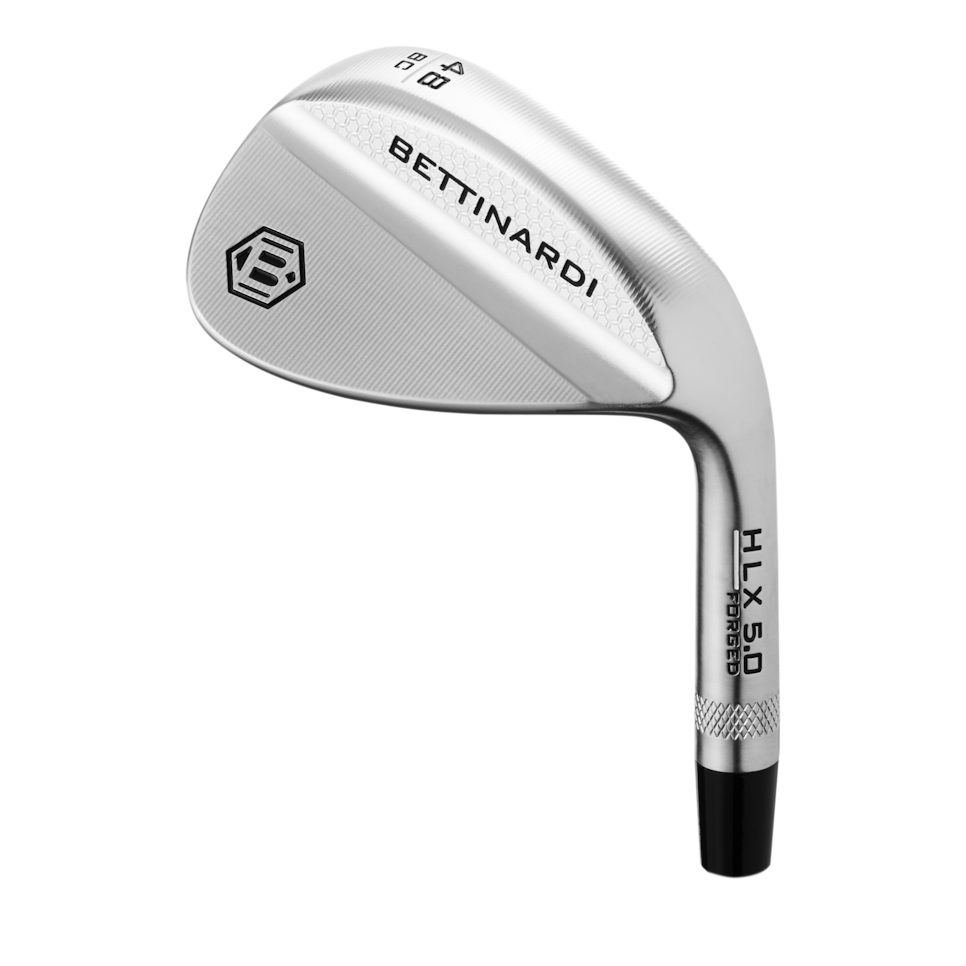 THE DEEP DIVE: Bettinardi Golf's putters have long been about their attention to detail through the company's long-established milling techniques at its operations outside Chicago in Tinley Park, Ill. Its wedges originally grew from that same tradition, of course. And while the heads for the company's new HLX 5.0 wedges are forged overseas, like the 3.0 wedges before them, what makes them not only distinctive in appearance but also in the mass properties that improve their function, still resides with the milling techniques developed in house. In short, the milling makes these wedges a Bettinardi product.
"That honeycomb pattern certainly tells people these are very Bettinardi," said Sam Bettinardi, company president. "By how it's positioned and made smaller on the back flange, we've been able to play with the CG a little bit. Rather than going deeper, that pattern is skim milled so we can get the CG as high as possible for a more penetrating flight with higher spin."
The ladder milling technique on the higher portion of the back flange removes less material rather than having the honeycomb pattern running the entire area of the back flange, as was seen on the HLX 3.0. Hence, the higher CG.
The HLX 5.0 wedges, forged from soft carbon steel, utilize a "high helix" cutting tool to produce more aggressive groove designs. Generally, a high helix milling tool is able to cut through material much more easily with a better shearing action, leaving an improved surface finish. Bettinardi said the milling technique helps ensure a softer feeling design, and also creates deeper surface friction to enhance spin, as well.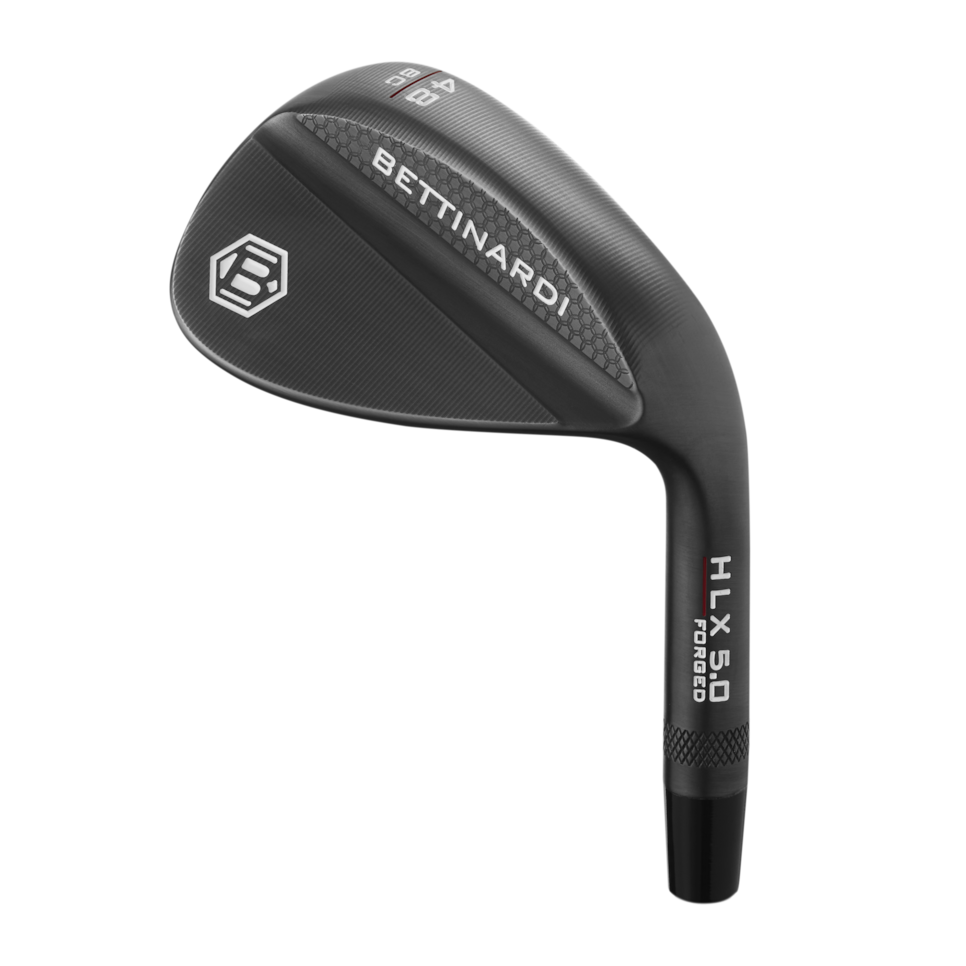 Also an upgrade from previous Bettinardi wedges, the HLX 5.0 now extends a second RJ sole grind down to the 54-degree model and adds a 48-degree loft to the range of eleven lofts. The two grinds include the C grind on all lofts for more square-faced shots, and the RJ grind, which features higher bounce with more heel and toe relief for players looking to manipulate the wedge for certain shorter shots.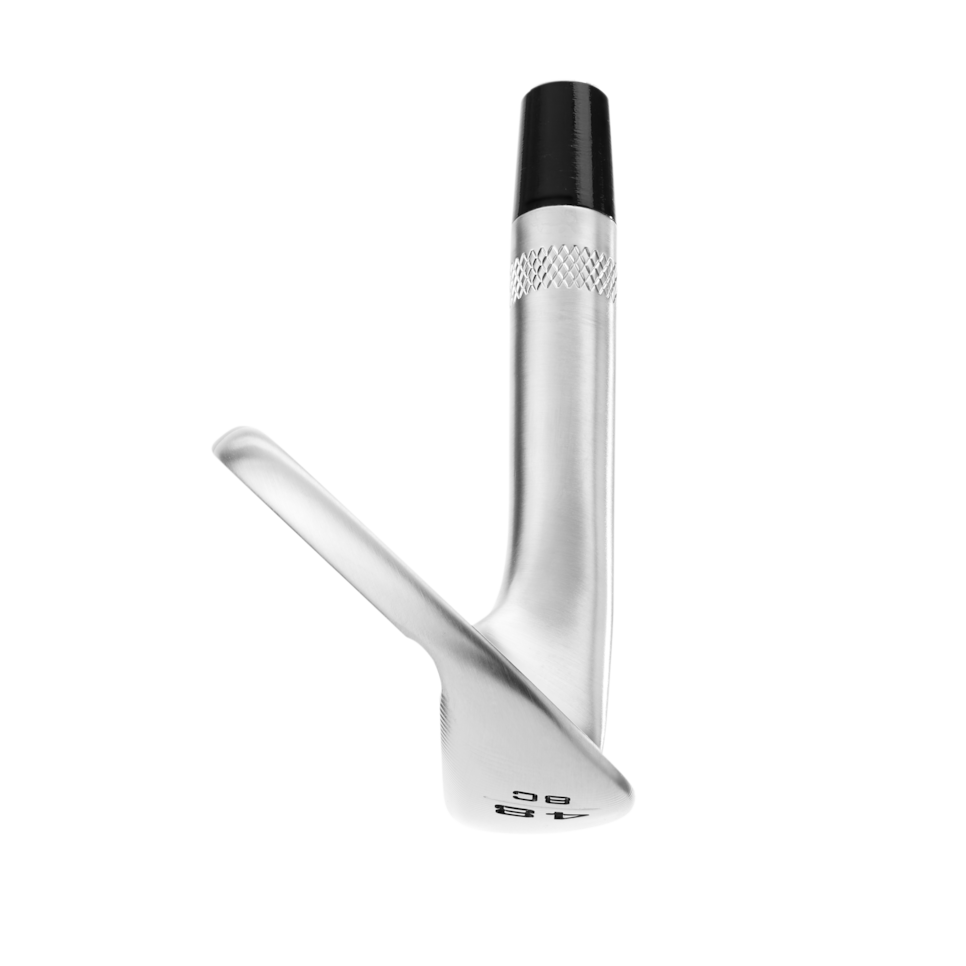 The wedges come in both a chrome and graphite PVD finish. The 11 loft-bounce options include 48-8, 50-8, 52-8, 54-10, 56-12, 58-10 and 60-8 in the C grind, and 54-14, 56-14, 58-12, and 60-10 in the RJ grind ($220).