Equipment
Bettinardi BB1F putter offers a groovy throwback to the psychedelic '60s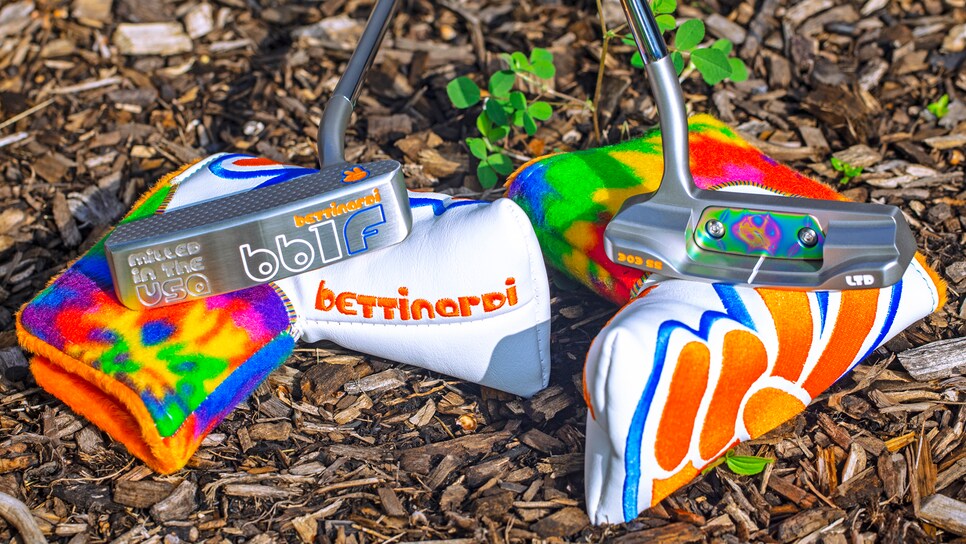 The new limited-edition Bettinardi BB1F ("Flow Summer Lovin'") putter is a throwback design, but we're not talking about the materials, the shape, the manufacturing or even the feel. No, more than half a century removed from the Summer of Love, the BB1F is all about the vibes.
Your first clue that the latest limited-run model from designer and company founder Robert J. Bettinardi is an homage to psychedelic 1960s starts with the pocket cavity insert. It features a very 1960s "tie dye"-style physical vapor deposition (PVD) finish on the classic looking milled, heel-toe weighted blade putter. The insert's "tie dye" pattern is unique to each model in the limited run.
Shaped similar to the standard BB1 model, the BB1F features a rounded flow-neck hosel instead of the plumbers-neck, mid slant hosel found on the standard BB1 model. The flow-neck hosel produces a three-quarter toe hang. As well, the limited edition BB1F features a tour blast brushed satin style finish.
The limited-edition BB1F uses the "micro-honeycomb" face milling pattern found on the Queen B line of putters. The micro-honeycomb finish is designed for a slightly firmer feel than the standard Bettinardi "super flymill" face pattern found on the current BB series putters.
The limited-edition BB1F is milled from 303 stainless steel with a head weight of approximately 360 grams and a standard loft of three degrees.
Milled at the Bettinardi Golf facility in Tinley Park, Ill., the BB1F also features a "peace sign" hand-milled into the face. It comes with a leather headcover that also includes a tie-dye pattern that is unique to each head cover. The BB1F putter is the second limited-edition model released by Bettinardi in the last month. It follows the Armageddon mallet, milled from aluminum used in the making of door panels for military humvees.
The BB1F limited edition will be available through the Bettinardi website and select Bettinardi specialty dealers on June 28 ($750).
To shop Bettinardi putters, click here.