News
Bethpage Black is still kicking pros' asses at the New York State Open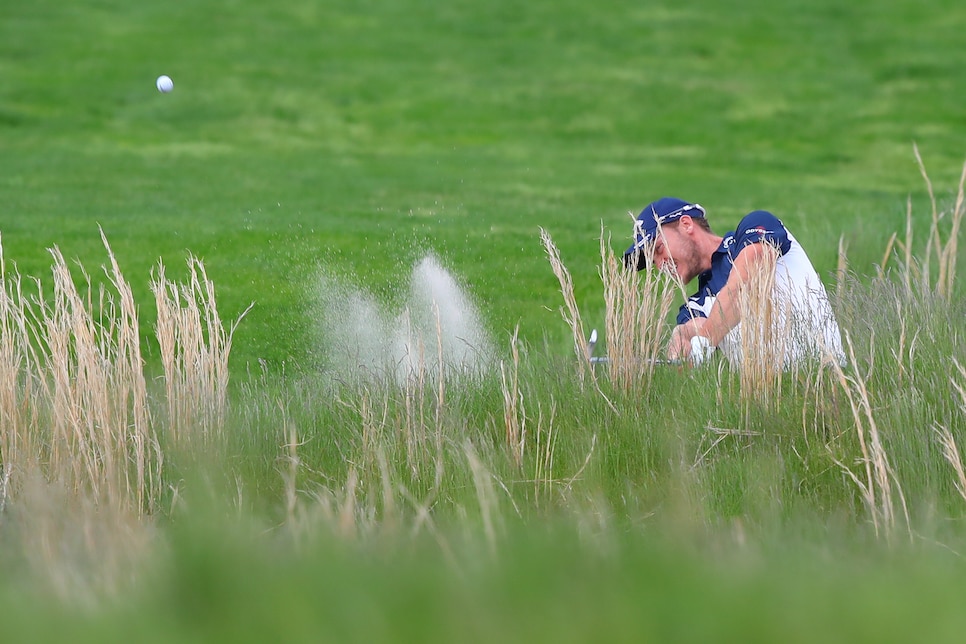 Golf fans are certainly familiar with the warning sign that hangs behind the first tee box at Bethpage Black: "The Black Course is an extremely difficult course which we recommend only for highly skilled golfers." What it doesn't say, however, is that even highly skilled golfers have a tough time at the public Long Island layout.
We've certainly seen that through the years when the world's best golfers have played there, either at the U.S. Open in 2002 and 2009, the 2019 PGA Championship, or FedEx Cup Playoff events in 2012 and 2016. In only one of those tournaments did the winner finish double digits under par, the 2012 Barclays when Nick Watney barely got there at 10 under. It's a tough track that checked in at No. 7 the last time Golf Digest made a list of America's hardest courses.
So it should come as no surprise that a lower tier of pros struggle at the A.W. Tillinghast design whenever it hosts the New York State Open. Still, some of this year's scores were staggeringly high.
The tournament always boasts a strong field, in large part to the Met section of the PGA being one of the strongest in the country. But this time, the 36-hole cut came at 14 over par. Yep, FOURTEEN over. And there were a total of 75 scores in the 80s during the 54-hole event.
Again, these are really good players. Rob Labritz, a three-time winner and a two-time maker of the cut at the PGA Championship, advanced to the final round at seven over. And still managed to finish T-19 despite a second-round 78. You can see the entire, not-very-pretty leader board here.
All of which makes James Nicholas' winning score of six under seem that much more impressive. The 23-year-old Yale product and Korn Ferry Tour rookie fired a final-round 68 to win by two shots over Jason Caron and Josh Goldenberg.
Former PGA Tour pro Andrew Svoboda, a two-time New York State Open champ and a three-time Korn Ferry Tour winner, was the 36-hole leader. But a Thursday 75 dropped him to T-4.
The moral of the story? It's probably best to stay away from Bethpage Black if you're not a highly skilled golfer. And even if you are one, don't beat yourself up about shooting a bad score there.