FIRE PIT COLLECTIVE
Amateur star Beth Wu has found her happy place as a college coach
Editor's Note: This article first appeared in Fire Pit Collective, a Golf Digest content partner.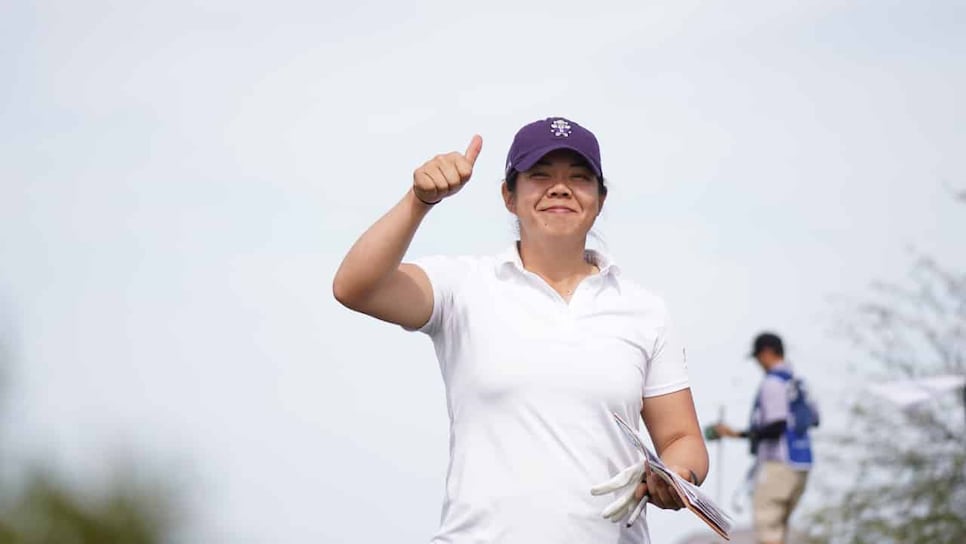 Beth Wu's abrupt end to a career in professional golf might be shocking to many. What shouldn't come as a surprise is the arena she's now stepping into. "One day I'll take your job," Wu jokingly said years ago to Alicia Um Holmes, her assistant coach at UCLA. This week the 25-year-old Wu was announced as the new assistant coach for Florida women's golf.
Wu has seen it all. She medaled at the 2014 U.S. Women's Amateur and was ranked as the No. 1 junior when she joined a loaded UCLA squad in 2015. She reached the semifinals of the 2015 U.S. Women's Amateur, was a member of the 2016 U.S. Curtis Cup team and won twice on the collegiate trail. A career in professional golf was the next step in the progression.
Then came the lowest of lows. She failed to advance past the second stage of Q-School in 2019, and with the few starts she did earn in 2020, she struggled to produce anything better than a T-39. The following season came to a devastating end: She fell $4,000 short of earning her LPGA card after finishing 11th on the Epson Tour money list.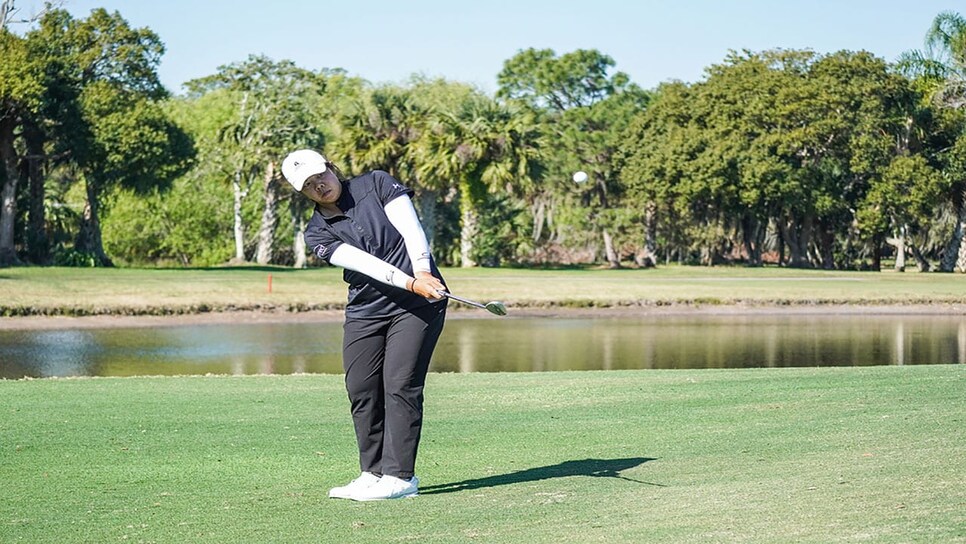 Even with all her talent, Wu felt a growing sense of dread in the week-to-week grind. She longed for the moments after rounds, relaxing with friends, and she yearned for the family atmosphere she had experienced in college golf. No matter how well she played, she never adjusted to the nomadic lifestyle.
"I love everything about golf," Wu said on Wednesday. "I do not like the lifestyle of pro golf." She almost quit before the end of the 2021 season.
Wu persisted through the first half of 2022. She competed full-time on the Epson circuit and qualified for her first major as a pro at the 2022 U.S. Women's Open, earning medalist honors at her qualifying site. But her heart still wasn't in it.
"I played on one of the biggest stages and still felt the same way," says Wu, who missed the cut at Pine Needles. A post-Open bout with Covid-19 led her to reconsider her future. Inspired to find happiness, she sought the advice of mentors in the coaching world and whipped up a resume. She hasn't looked back.
Ahead of her first day of work, Wu has already curated a coaching philosophy, aiming to create an environment of full transparency. She was so impressive during her in-person interview that Gators coach Emily Glaser offered her the job the following day.
"Her playing background was so important, but I realize that's just a piece of the puzzle," Glaser says. "What Beth really has is a strong desire to help others succeed and reach their goals. If they don't know that you care, they probably aren't going to care what is on your resume."
These days, what fires up Wu is the slower pace in Gainesville coupled with an opportunity to help an SEC program that narrowly missed qualifying for the national tournament this season.
When she withdrew from this week's Epson Tour event, Wu was long past the hard goodbye. Instead, she breathed a sigh of relief. "I didn't have to go another week where I'm dreading it again," she says.