The Loop
Best players you've never heard of ... but will soon
So who should you keep your eye on this coming spring? If you'll pardon the pun, here is a look at some of the real diamonds in the rough in college golf.
BEST PLAYER YOU'VE (MAYBE) NEVER HEARD OF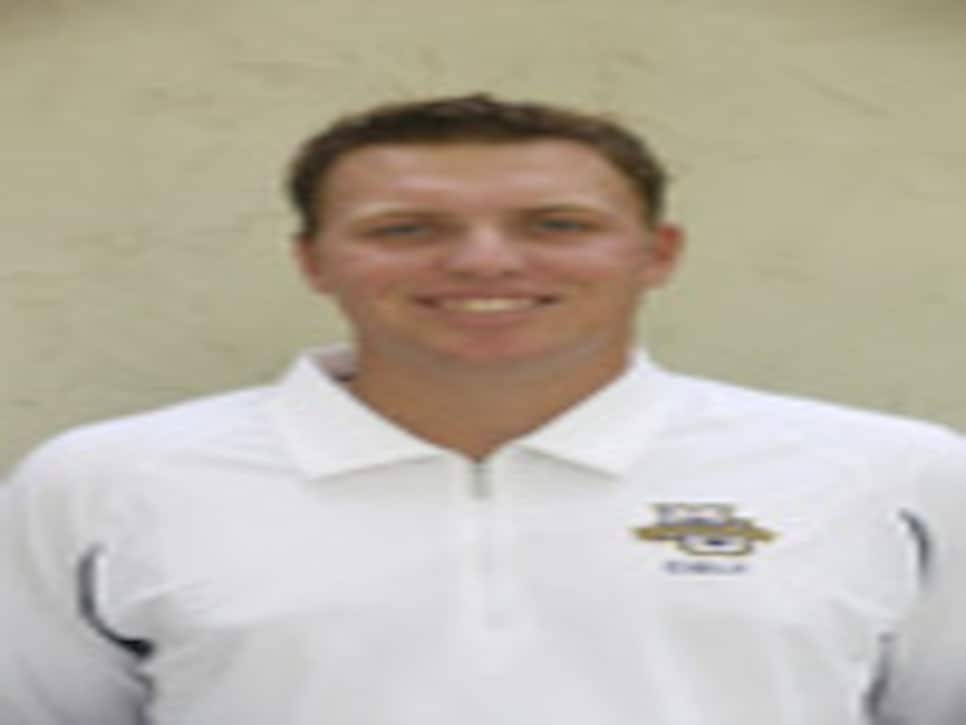 The 20-year-old junior wasn't a blue-chip recruit coming out of Wexford, Pa., but the late bloomer is giving golf journalists something to write by becoming the Golden Eagles' all-time best player. After winning three tournaments last year to earn honorable mention All-American honors and become Marquette's first individual qualifier for the NCAA postseason, Van Sickle posted two more wins this fall, four top-10 finishes and a 69.67 stroke average (while also hampered slightly by a fracture in one his fingers).
"The most impressive thing to me is he didn't really play his best golf this fall and he still won a few events," said Marquette men's coach Tim Grogan. "He's learned he doesn't have to play perfect golf and he can still contend."
The senior has yet to finish outside the top 10 this season, winning three tournaments and amassing a 70.8 average.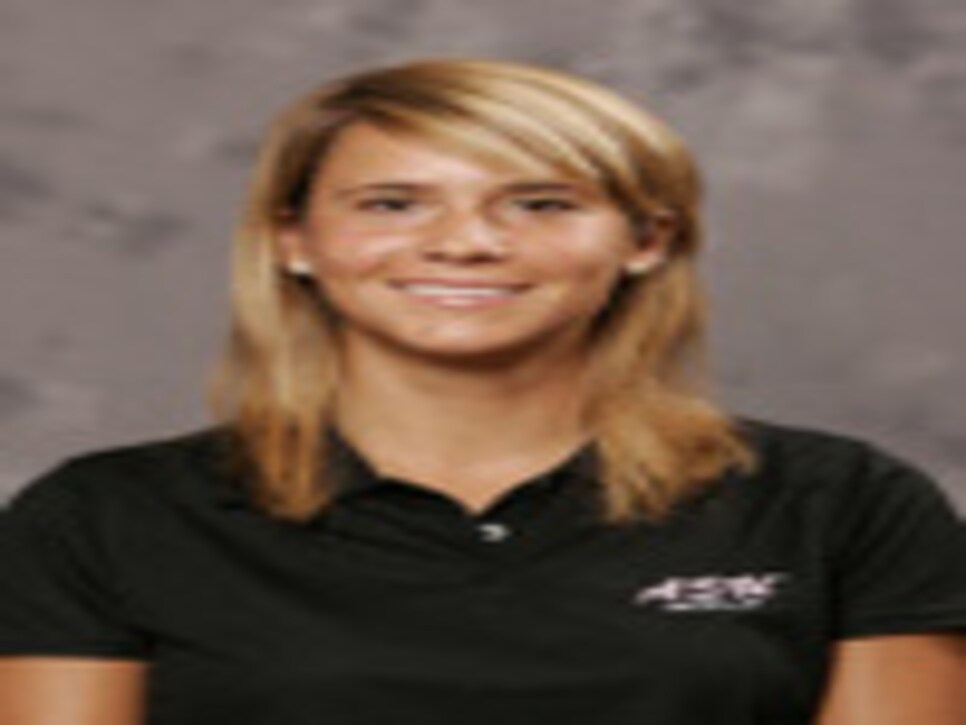 During the fall Munoz hit an amazing 88.5 percent of fairways and 78.2 percent of greens in regulation. And when she did miss a green, she got up and down for par more than two thirds of the time.
Earned medalist honors at the Topy Cup versus a limited field, only to back it up with a victory at the Las Vegas Collegiate to close the fall.
__BEST PLAYER YOU'LL HEAR OF BY SEASON'S END

Knowing that he was going to be needed to anchor the Panthers' squad in 2007-08, the senior from Sweden hasn't disappointed with four top-10 finishes, including his first college title at the Club Glove Intercollegiate. "We talked about that a good bit when he returned, how he was ready for the challenge to lead the guys every day," Georgia State men's coach Matt Clark said. "And now that he's got that monkey off his back, winning a tournament, I think that's going to change his mentality a little bit."
Sjoholm's success this fall stems, at least in part, from finding a balance between playing aggressive and playing smart. Says Clark: "Joel did a great job of just controlling his attitude on the golf course. In the past he's always let a hole or two bother him and keep from having a chance to win or get close to the lead. He'd let his temper get to him because he thought he could hit a shot, he wouldn't pull it off and he'd get so mad it would affect him for a few holes. Then he'd look back at the leader board and saw, 'Man, I almost won.' This year it's like he's a little more calm. He's just out there playing golf. It's fun to watch."
A third-team All-American a year ago who has 23 top-20 finishes in 39 career starts, Sjoholm has impressed many who follow college golf not only with his solid short game but his personable demeanor. A few coaches, including Clark, even have joked if they were ever to become agents Sjoholm is among the players they'd want as clients, what with his flamboyant dress and laid-back smile. "There are a lot of great players out there but a lot of them unfortunately might not have the flair and style to go to that next level," Clark says. "I think Joel has a little of all that. If he gets out there I think the TV cameras will like him and the reporters will too."
Set to make a mark in his senior season, having a T-2 and T-4 finish in two stroke-play tournaments and a 4-0 mark to help the Bruins win the Callaway Match Play Championship.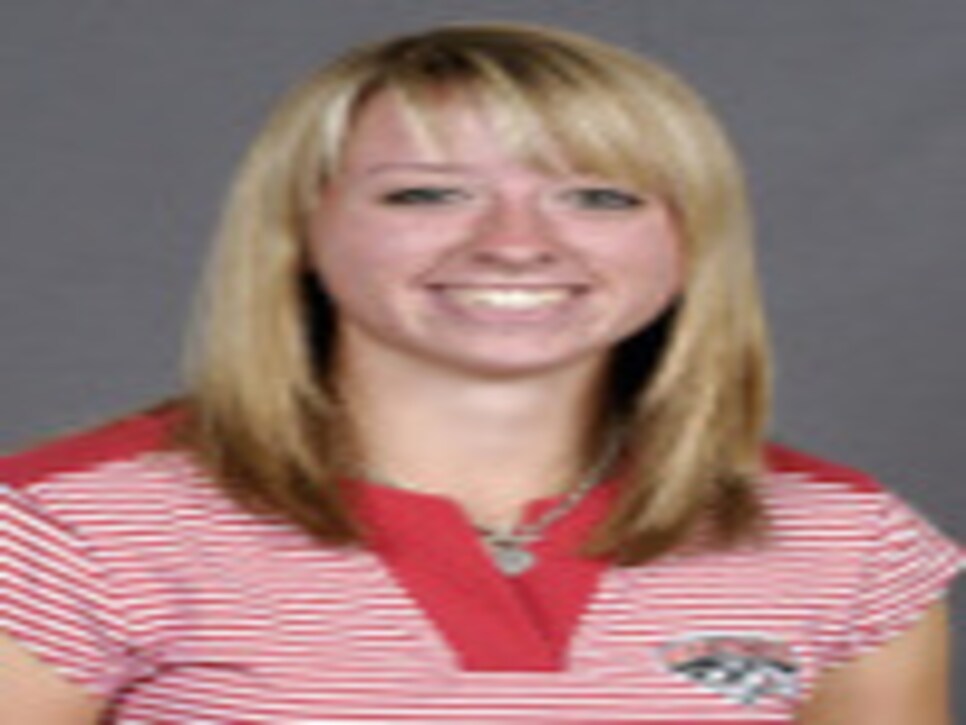 The native of Yorkshire, England shared the Mountain West Conference's player of the year award as a freshman last spring and is on the short list to make the Great Britain & Ireland Curtis Cup team next year. A busy summer of golf back home--where she won the English stroke-play championship--perhaps explains the somewhat pedestrian start to her sophomore season (four top-20s finishes but no top-10s), but with the NCAA Championship being held next May at UNM's home course, don't be surprised to see Ewart in contention.
A two-time All-American who is as tough a competitor as she is a talented golfer.
Biggest questions marks for the spring