Legends
The best part of The Match was TNT's fascinating history lesson on how golf's beverage cart came to be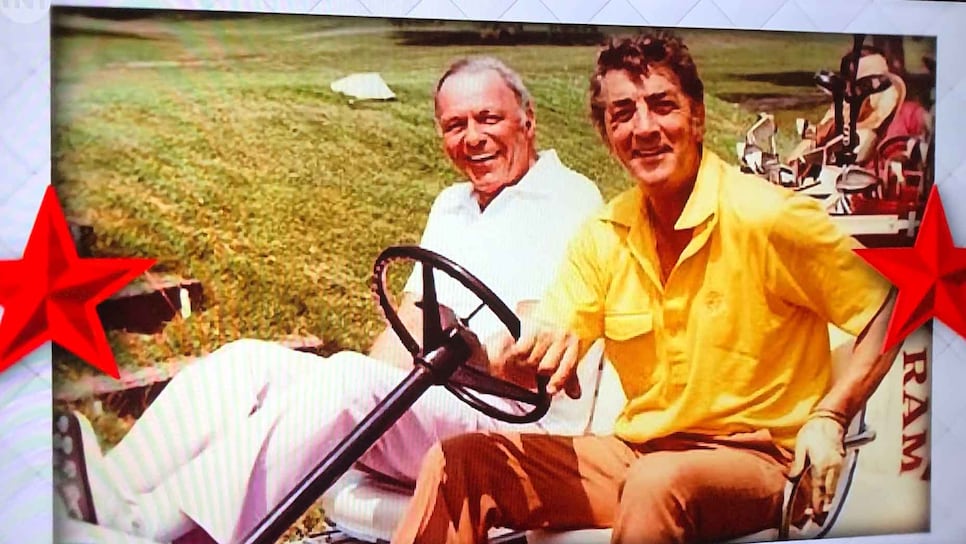 Frank Sinatra and Dean Martin enjoying a round of golf—and probably a few rounds of drinks—together. (Photo: TNT)
On this Thanksgiving weekend, weekend hackers around the world learned they owe Frank Sinatra and Dean Martin an especially big thanks. That's because the two legendary crooners were given credit for the invention of golf's beverage cart. True story.
At least, according to TNT. Amanda Balionis provided a fascinating history lesson during The Match on Friday. And if you watched Brooks Koepka bury Bryson DeChambeau in The Match, well, it was arguably the best part of the entire broadcast.
The Wynn Golf Club, host venue of The Match, was built on the grounds of the old Desert Inn Golf Club. And apparently, that's where the magic happened at some point when the two Rat Pack members got together for a round of golf—and a few rounds of cocktails. Check it out:
Great stuff. Is it possible another beverage cart existed somewhere else first? Of course, just like it's pretty darn possible Arnold Palmer wasn't the first person to think of mixing lemondade and iced tea. But let's not let the truth get in the way of a great story.
Thank you, TNT, for teaching us all an important lesson. And thank you, Frank and Dean. We'll be sure to toast you guys the next time we get thirsty on the course.