The Loop
Masters odds: Our 7 favorite prop bets for the 2017 Masters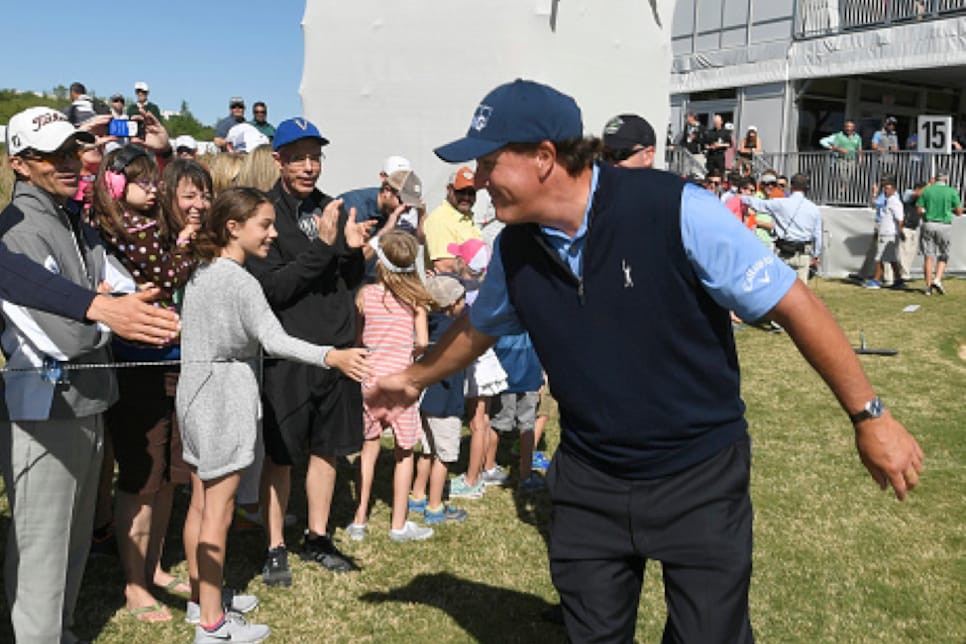 When it comes to gambling, the Masters is golf's version of the Super Bowl. In fact, there are so many prop bets out there that when we tried working with Sky Bet to create some original ones, we found out that most of them already existed. But that didn't stop us from coming up with a few new ones you can actually wager on. Here are our favorite bets for the first major of 2017, courtesy of Sky Bet.
Jordan Spieth will make a 7 or worse on No. 12 (20/1)
Here's one we came up with! Spieth, of course, saw his chances to win the 2016 Masters disappear with that disastrous quadruple-bogey on the iconic par 3. Do we think it will actually happen again? No, but we would have thought these odds would have been a little higher. . .
Jordan Spieth will make a hole-in-one on No. 12 (200/1)
Another bet of ours, would this not be the ultimate redemption story? OK, well this, and Spieth winning the green jacket the year after his epic collapse? Just keep in mind that there have only been three aces on No. 12 in tournament history, the last of which was made by Curtis Strange in 1988.
A Masters rookie will win (6/1)
Not counting the first few years of the tournament, this has only happened once (Fuzzy Zoeller in 1979), but this is one of the strongest rookie classes in recent history. For starters, Jon Rahm, Alex Noren and Tyrrell Hatton are all in the top 15 of the Official World Golf Ranking. If there was ever a year for Fuzzy to have company, it's this one.
Dustin Johnson will make two or more eagles (11/10)
Betting something like this at basically even odds would normally seem nuts, but consider the player and the course. Johnson is in the midst of a historic run, ripping off three consecutive victories and wins in six of his past 16 starts. And just two years ago, he made three eagles in ONE round at Augusta National.
Dustin Johnson will be the leader after the 1st round (18/1)
Betting DJ at 5/1 to win the whole thing seems a little much, so why not just bet him to be the first-round leader and get nearly four times the odds? Johnson also has a history of starting strong at majors. In 2015, he led after the first round in three straight -- and didn't win.
Phil Mickelson will be the leader after the 1st round (50/1)
Mickelson's incredible short game and strong putting give him a legitimate chance at replacing Jack Nicklaus as the oldest Masters winner this year. As we've seen from him this season, however, the 46-year-old has a tendency to lose steam as the week goes on. That won't be a problem here. The three-time green jacket winner has as good of a chance to lead after Day 1 as anyone -- and you're getting 50-to-1 odds!
Jason Day will win the Masters and the Cleveland Cavaliers will win the NBA Championship (64/1)
Normally, we stay away from betting on the top guys (the payout just isn't worth it), but we like it in this case. For one, Day's odds have doubled (to 16/1) since being a co-favorite back in February. For another, if you pair him with his Cavs winning it all, suddenly, you've got a potentially lucrative -- and fun -- parlay. Although, if LeBron and Co. are going to defend its title, they're going to have to play some better defense in the playoffs.
For more Masters picks and predictions, have a listen to our preview podcast: