Hot List Tested
The best new drivers for low handicap golfers, according to our Hot List testers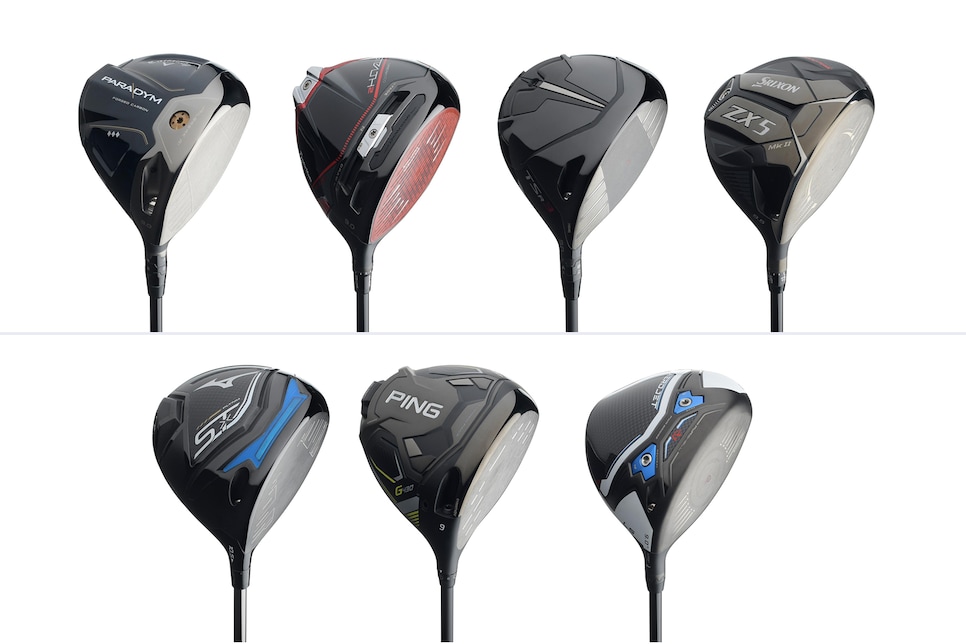 A huge component of what clubs make the Hot List and what don't is what happens with our player testing sessions. It's why we have multiple handicap levels, ranging from plus handicaps to well into double digits. In the case of drivers, that's particularly vital because most companies are introducing families of two or three or more drivers to fit various player types. That's why we break down our groups into Low, Mid and High, but it's also why in the area of drivers, we're making sure a player hits and rates the model best suited to his or her game. (Our on-site fitter is crucial in that regard.) Players provide their input on clubs in two main areas: Performance and Look/Sound/Feel. Those two criteria fuel 70 percent of a club's score in the Hot List. In addition, each player chooses a top-five in each category, in order, to further quantify the clubs that stood out the most.
The best drivers for low-handicap players, based on what happened with our low-handicap group, covers a group of drivers you're likely to see in the pro game, too. Generally, our group had faster swing speeds, but there were some scratch-handicap women players in our group, too, so these results show drivers that generally will accentuate the games of players who don't stray too far from the center of the clubface, regardless of their clubhead speeds. Our list is based on a combination of our better players' individual ratings, which includes how often a specific model driver ended up in each low-handicap player's personal Top 5, as well as a review of driver performance numbers as calculated by the Rapsodo MLM2Pro launch monitor. Remember, these models are just a starting point. Your own testing is where the best results will be found.
Note: Results are listed in alphabetical order.
Designed with tour players in mind, this compact head features a mixture of rear and front weighting (there's a 14-gram weight screw in the front of the sole) to lower the center of gravity for lower spin. It's all made possible by a weight-saving body made entirely of carbon composite.
—Five (of a possible six) appearances in Low handicap group's Top 5s
—Top 5 longest average drive for five of six Low Handicappers
"Smaller, more compact head. The dark blue honeycomb finish on top is a nice touch. This club was like KITT from Knight Rider, fast and sneaks up on you. Ideal mid ball flight with a smooth descent coming down." +4 handicap, 109 mph driver swing speed
"It's a beautiful club, with the subtle blue and the marbling on the bottom. It's very groovy on the face. It feels like they slammed every bit of tech into it, but when you look down you don't see it." 0 handicap, 88 mph driver swing speed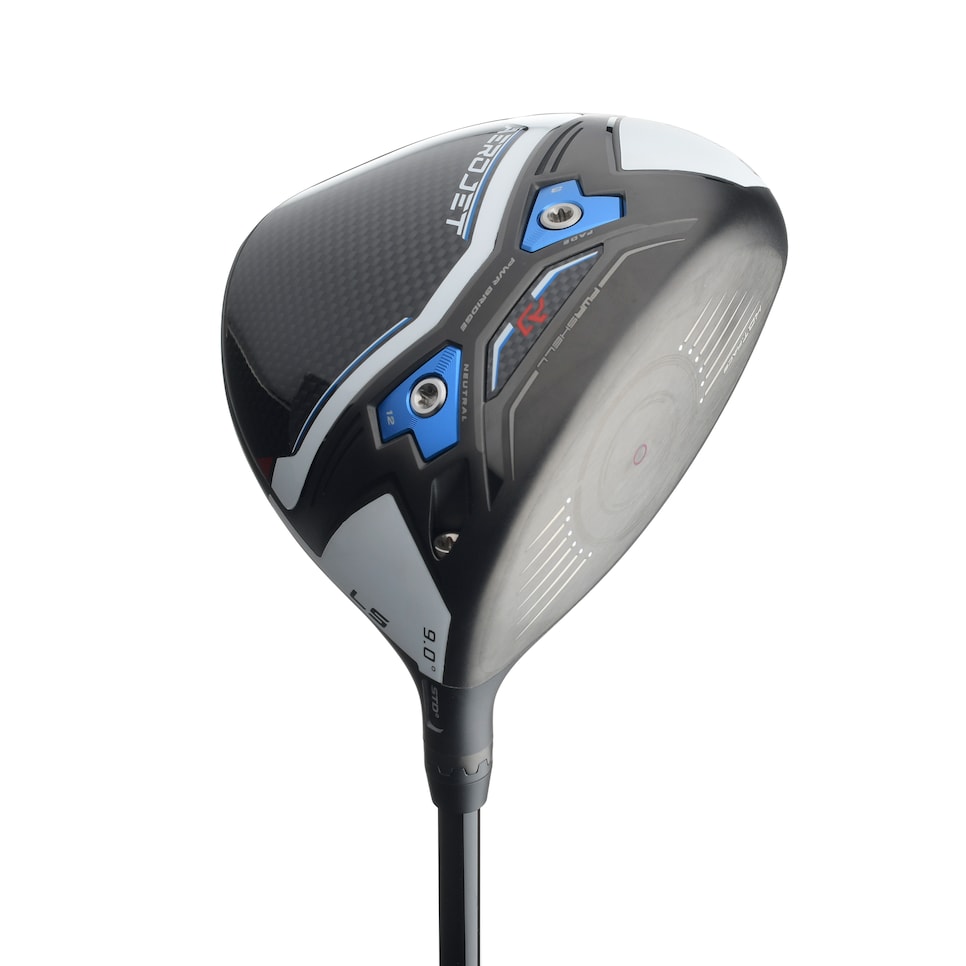 In Cobra's family of Aerojet drivers, this LS model features the most aggressive approach to aerodynamics with its raised aft section, soft curves and up-sweeping sole. Inside, a unique front weight bar elevated above the sole and just behind the face lowers the CG for a low-spin, penetrating flight.
—Top 5 in average ball speed by Low Handicap group
—Top 5 in average Performance rating by Low Handicap group
"Definitely one of the cleaner looking drivers out here. The ball really jumps off of the face, consistently. Really easy to hit this thing in the center." 4 handicap, 102 mph driver swing speed
"Ball comes off sounding like a rocket. That caught me by surprise. Not overly loud but it feels like it's been shot out of a cannon. Very consistent performance and misses weren't too wayward. Very easy to hit when you're standing over it. The big miss seemed impossible." 1 handicap, 114 mph driver swing speed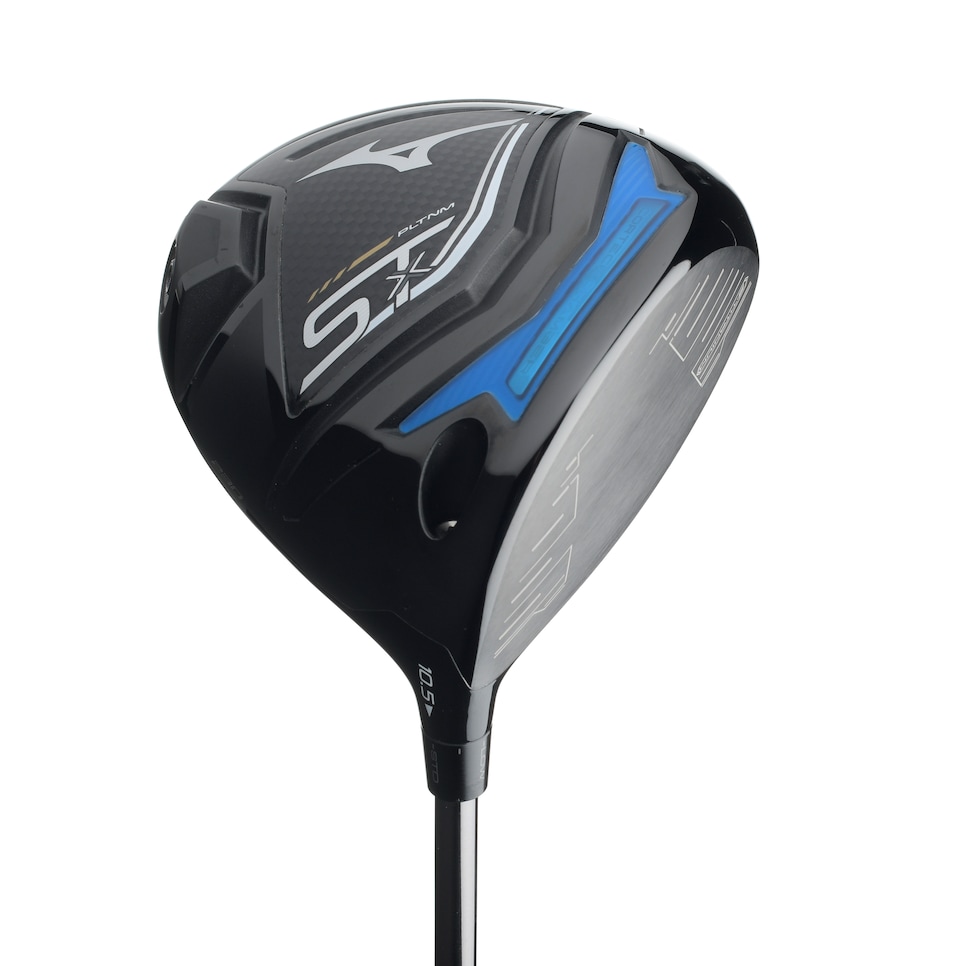 An interesting favorite among our better players, this model in the ST 230 family actually has a center of gravity slightly toward the heel. But the sense we got from our better players is that with the CG closer to the shaft, they felt in more control of the face. Of course, it still benefits from a cut through opening at the front of the sole filled with polymer and a steel bar. That allows the face to flex more effectively, while also lowering the CG for less spin.
—Top 5 in ball speed among Low handicap group
—Top 8 in Look/Sound/Feel among Low handicap group
"There's a lot of adjustability inside the hosel—more than most. And the way they designed the crown it almost tricks you into feeling you have more forgiveness near the toe." 0 handicap, 100 mph driver swing speed
"I like the alignment cues on the crown. I hit a rising, climbing trajectory that really reinforces a solid feel on the good ones. Just ball after ball straight and long." 0 handicap, 88 mph driver swing speed
While Ping's G lineup has been legendary for its big, forgiving drivers for two decades, the sneaky favorite among elite players is the relatively compact LST model. This year's latest update includes a first in the G family, a carbon composite wraparound crown section in the back half. That saves weight on top to produce a lower CG for lower spin while still providing plenty of off-center-hit stability.
—Top 5 in average Smash Factor in Low Handicap group
—Top 6 in average distance offline for Low Handicap group
"The inlet cutouts really blend the back of the club with the front of it now. High launch and low spin are great, but what I really like is how an off-center hit doesn't get a bit of an off-line penalty. My shot pattern got narrower." 0 handicap, 100 mph driver swing speed
"I think those turbulators might be growing on me. This club feels so well-balanced, it almost swings itself. You get good feedback from the head as you're releasing it. Super forgiving. Carried 90 percent of the distance off a bad miss. Sounds phenomenal." 0 handicap, 89 mph driver swing speed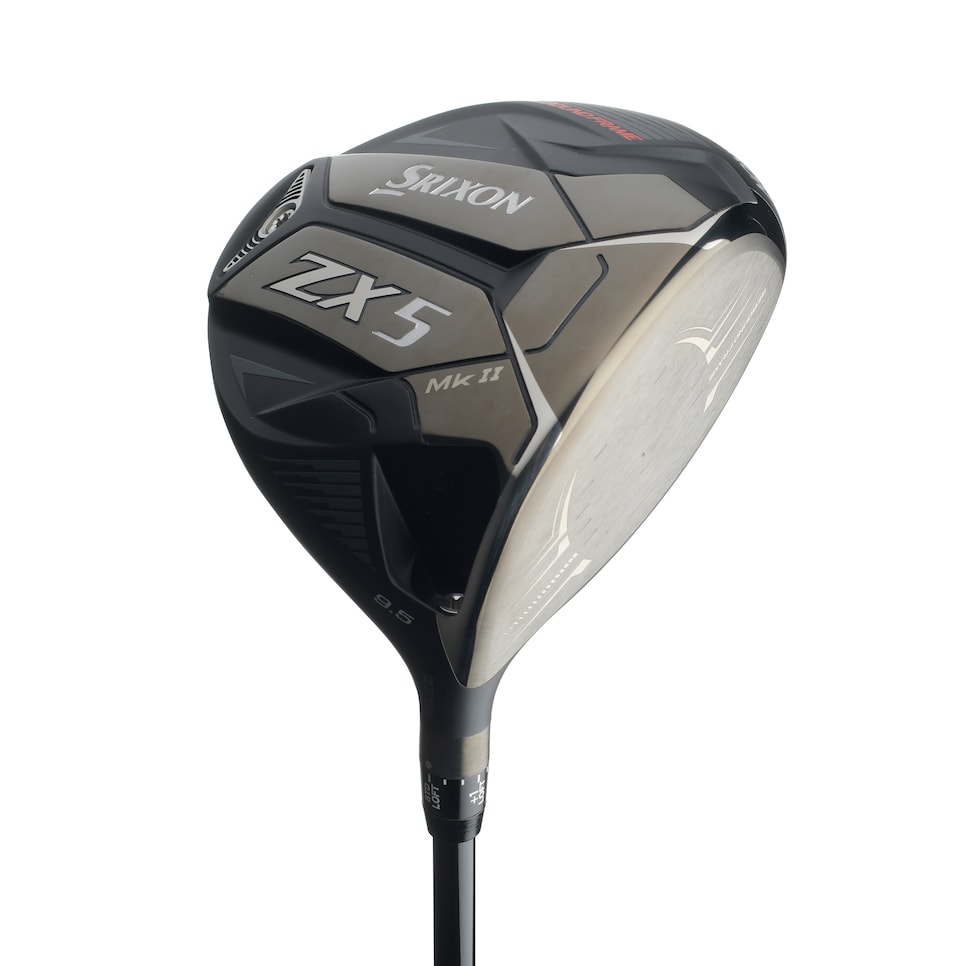 Perhaps another surprising choice, as the ZX7 Mk II is another better-player favorite, but this model is new to the line and already has drawn the favor of players like Hideki Matsuyama and Shane Lowry. The ZX5 LS Mk II offers a larger, more forgiving footprint like the ZX5, but does so with a significant reduction in spin thanks to a low forward sole weight. There's also less built-in draw bias, which also resonated with our better players.
—Top 8 in average Smash Factor among Low Handicap group
—Three (of a possible six) appearances in Low handicap group's Top 5s
"Sharp-looking club. Love the design on the bottom of the head. Emblem served as a nice alignment aid. Distinct noise that is pleasant to the ear and not overwhelming. Consistent performance." 1 handicap, 114 mph driver swing speed
"Matte finish on the head, shape isn't crazy and there's nothing too distracting when you look down at it. Springy feel off the face. Reasonable misses. Took off on a nice, flat trajectory." 2 handicap, 112 mph driver swing speed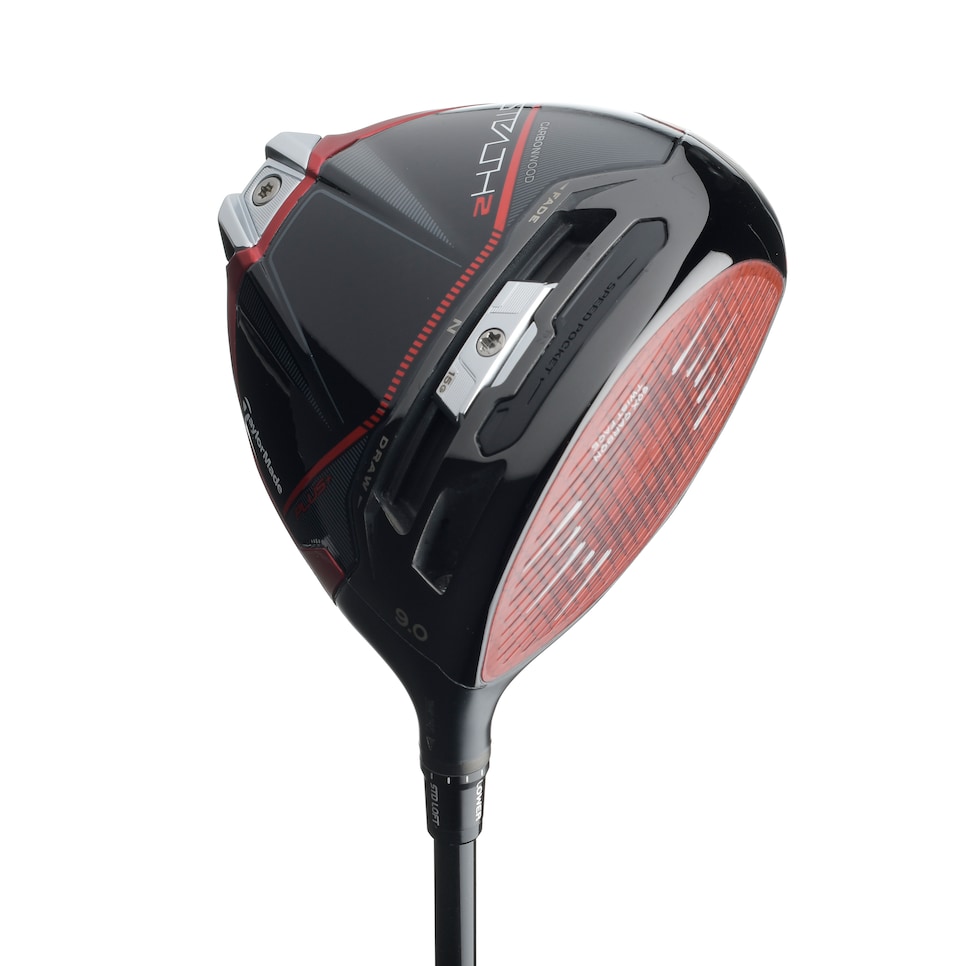 The lowest spinning driver in this year's Stealth 2 lineup, it's also the most adjustable. That 15-gram sliding weight in the channel in the sole up front allows for subtle fade and draw tweaking while still keeping a hefty bit of mass forward for lower spin and more efficient energy transfer for center hits. Also appealing to better players: Its standard lie angle is two degrees flatter than regular Stealth 2.
—Top 5 in Performance and Look/Sound/Feel average rating by Low Handicap group
—Top 3 in average offline distance among Low Handicap group
"Classic, throwback head shape. Sets up square. The red face is really cool to look at, but doesn't detract from any of the other features. Muted sound. Feels like there's a lot of heaviness behind your strikes. With the right shaft and head, this club is a weapon on the course." 2 handicap, 112 mph driver swing speed
"Shape is appealing. Modern looking without being distracting. The TwistFace is not noticeable, which is a plus. Sits well on the ground. Square to the ball. Super consistent and forgiving. Really nice feel through impact and you can feel the club release, and the good shots felt unbelievable. No harsh feedback on the bad ones, either." 0 handicap, 88 mph driver swing speed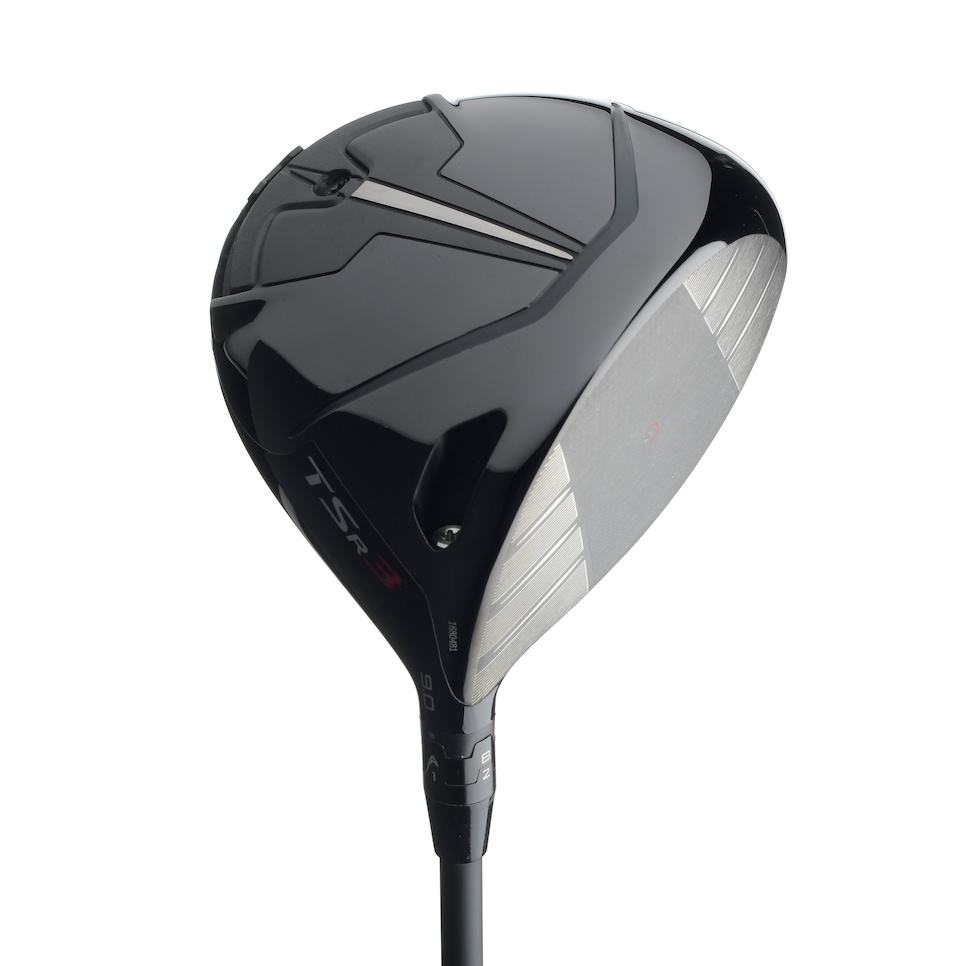 The most pear-shaped of all the drivers in Titleist's line, this model targets players whose impact pattern on the face is precise. While the movable weight in the back offers directional control, it also helps better players line up that weight position with their typical impact location. Expect the lowest spin, and improved aerodynamics to help that head find a bit more speed through air.
—Six (of a possible six) appearances in Low handicap group's Top 5s
—Top 3 in average ball speed among Low Handicap group
"Nice high face. Sits square when you set it down next to the ball. Loud, yet pleasant sound/feel combination to this club. Piercing mid-flight. Didn't have to try and kill it. Ball jumps off the face." +4 handicap, 109 mph driver swing speed

"Long, straight. Feels greet coming off the face. Beautiful to look at. Sleek design. Nothing too fancy. You know it's going to deliver every time. The look alone says you're a player. The results with it confirm it." 1 handicap, 114 mph driver swing speed