News
Bernhard Langer, aging yet ageless, wins Insperity Invitational, his 37th PGA Tour Champions victory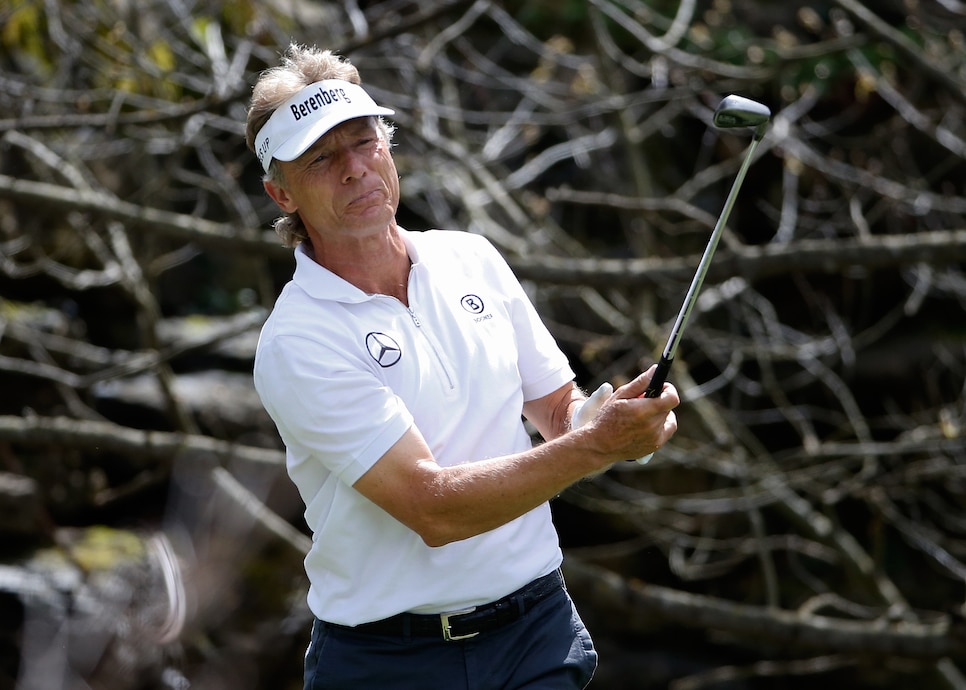 Bernhard Langer surely isn't ageless, but neither does he appear to be aging. Even as the years mount, so do the victories.
Langer, 61, won the Insperity Invitational for the fourth time on Sunday, a record fourth PGA Tour Champions victory after turning 60. It ran his streak of years with at least one senior win to 12, setting another record.
"He's a freak, we all know that, an aberration," Langer's friend Tom Lehman said. "There is that statistic that, once you get past age 56 or 57, whatever it is, the percentage of winning is quite low. I kind of see that. You play a lot of really good golf but you're just a hair short. Maybe when you're a little bit younger there's that little extra edge you may have more with the focus and maybe with a little bit added length makes a difference."
Yet Langer rolls on, unimpeded by the obstacle of time. Though it was only his first victory following a year with seven wins, he might be on the cusp of another stretch of dominant golf. Since tying for 38th at the Masters, Langer has tied for second twice (losing in a playoff each time) and posted his 37th senior win.
It will go down as a wire-to-wire victory based on his leading by three after a first-round 63 and by one after a second-round 72. Yet it was anything but routine on the Woodlands Country Club in Woodlands, Texas, on Sunday, even as he shot a two-under par 70.
Langer bogeyed the seventh and eighth holes and found himself trailing Paul Goydos by four shots. But he holed a long birdie putt at nine to reverse course, eventually took the lead when Goydos bogeyed the 18th hole, then had to make a difficult par save to avoid a playoff with Goydos, Jeff Maggert and Bart Bryant.
At the par-4 18th with water fronting the green, Langer pushed his tee shot so far right of the fairway it was behind GolfChannel's 18th hole booth. He opted to take relief right of the booth, then hit his second over the water and into the rough right of the green.
He hit an excellent pitch shot that rolled three feet past the hole, then made the par putt to win by one.
"It wasn't just 18," he said of his final-round issues. "It was really all day. Got off to a good start and then dropped a bunch. Then came all the way back from seven under to 11 under and got myself back in the lead.
"Then hit a bad tee shot at 18. Just came out of it. The tee box was a little uneven. I wasn't happy with that. Anyway, bad shot. I got a good drop. I hit a reasonable [second] shot, then a great pitch shot and a good putt.
"I didn't want to do three playoffs in a row," he said. "I'm very very fortunate in the end to pull this off. I've got a lot more gray hair right now."