Equipment
Ben Hogan equipment reemerges with direct-to-consumer model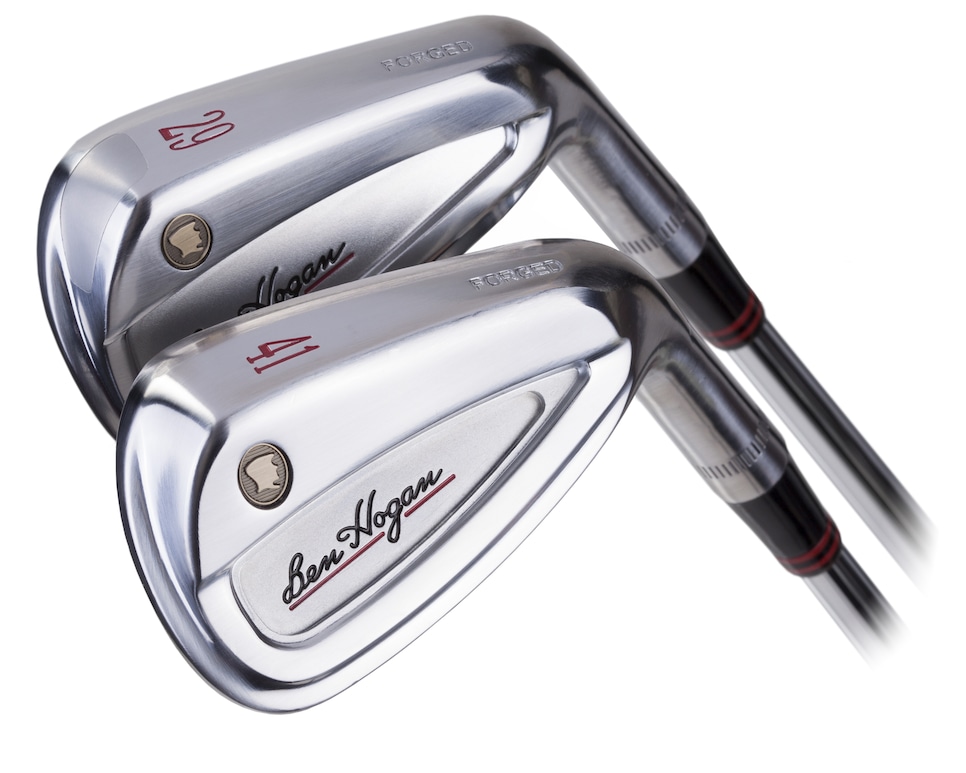 Scott White, CEO of the Ben Hogan Golf Equipment Company and now the newly formed BH Golf Equipment LLC, thinks the change to move away from traditional retail and green-grass pro shops wasn't easy, but it was necessary.
"There was a lot of discussion, a lot of gnashing of teeth, pulling of hair and even conversations about 'Do we just close this thing down?'" he said. "None of us wanted to do that because we all believe there is a place for the Ben Hogan brand in the golf industry.
"We're never going to try to be everything to everybody like the big OEMs are. We're going to be precise and focused on the Hogan aficionado, the more accomplished player who plays a lot of golf."
White said the traditional retail route just became "too expensive for us." Now, those cost savings are a big part of the company's gameplan going forward.
Thanks to the funding of ExWorks Capital, a primary investor in the original reincarnation of the Ben Hogan Golf Equipment Company and now a significant owner in BH Golf Equipment LLC, the Ben Hogan brand will offer many of the clubs it introduced in 2015 and 2016 at greatly reduced prices. As an example, the multi-piece, PTx irons, which debuted at $1,200 a set are now being offered at $770 at benhogangolf.com, while the VKTR hybrid is half its original offering price of $270 at $135 on the website. The company experimented with the direct-to-consumer pricing model this spring before settling on its current lineup, which also now will include just two stock set make-ups in its iron lines that originally offered an individual clubhead at every single-degree loft from 20 to 47 degrees.
"We're going to take our normal mark-up, but this is basically wholesale pricing," White said. "This is what we would sell our product to a retailer for. It's not discounted product, it just hasn't been marked up."
The rest of the Ben Hogan lineup includes the Fort Worth forged blade irons ($665), the Fort Worth Hi Utility iron ($95) and the TK 15 wedges ($95). White said the company plans to add more branded accessories (hats, bags) and perhaps additional clubs by early 2018.
But all will only be available through its website.
"What we're doing has been done before, but not really by a company with a brand like ours and a retail history like ours," White said. "We're optimistic that it's a long-term strategy that can work for us.
"It's not only a price thing, it's a brand thing. People know what we stand for and we're not going to waver from our commitment to making great-looking, great feeling forged clubs."
He conceded that under the current structure there is no fitting commitment and no demo element to the clubs, two things that are increasingly important in the selling of golf clubs. White said the company will work to find ways to get clubs in golfers' hands for trial, but he emphasized, "we're not a fitting company. Come to us with your specs and we'll build you a set of clubs exactly the way you want."
White says the new distribution plan is a sign of the times, and he thinks the reputation of the Ben Hogan brand won't be negatively impacted by the lower prices and website-only availability.
"It's a delicate balancing act, and I can tell you that if this were five years ago, we wouldn't have gone this route," he said. "But as e-commerce in general becomes more popular, this is the way of the future so I don't think there is any kind of a negative connotation associated with it anymore."
White's goals are to move the brand forward based on the strengths of Ben Hogan the company, not merely the man.
"I don't mean to be disrespectful, but I don't want to build a shrine to him," White said. "I'd really rather capture his values in building great golf equipment. That's really what the company is all about, continuing his legacy in that area. Great product that performs extraordinarily well and now at a price that more people than ever before can afford."