The Loop
Ben Hogan CEO: Reports of our death greatly exaggerated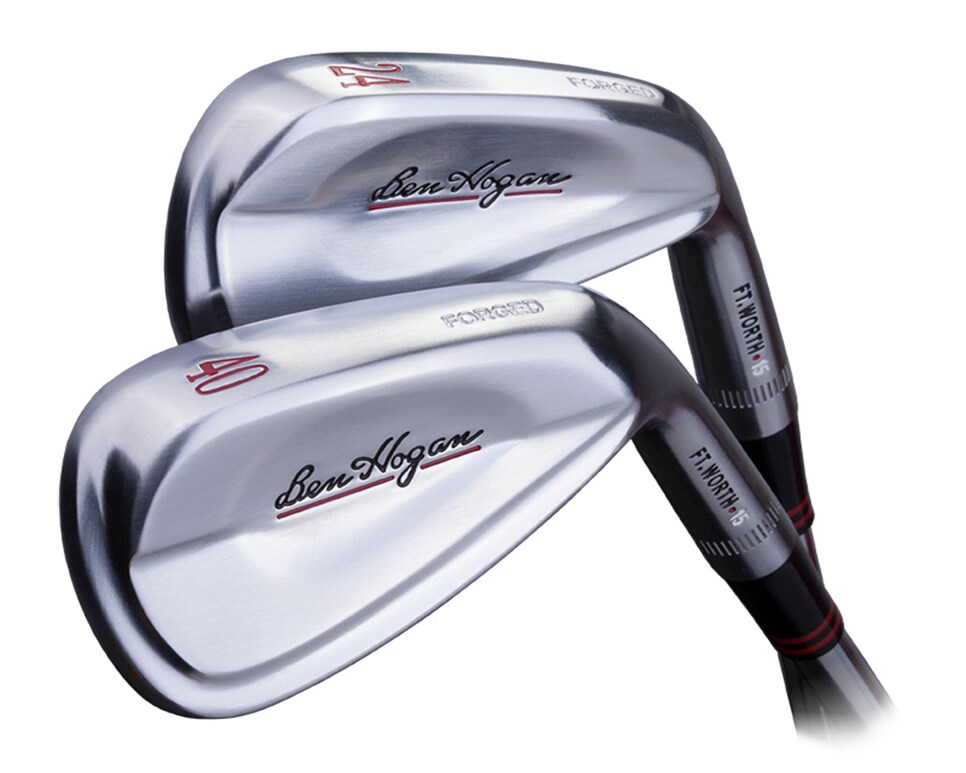 The rebirth of the Ben Hogan equipment company is barely out of its infancy and has run into trouble. However contrary to some earlier speculation, the company said in a statement it has not closed its doors, nor is it in bankruptcy. Rather, it has "voluntarily implemented" a reorganization to minimize expenses and streamline the operation.
Earlier today "a large percentage" of employees of the Fort Worth-based equipment maker were laid off (approximately 30 according to the company), however Hogan president and CEO Scott White said it hoped to rehire some as contract employees.
The news is a significant blow to a company that tried to regain its footing with a re-start in 2015 under the direction of Terry Koehler, a former Hogan director of marketing in the mid-1990s. At the time Koehler's Eidolon Golf entered into a licensing agreement with Perry Ellis (which owned the rights to the Hogan name) to produce Ben Hogan golf equipment.
The announcement that Hogan was back in the club business generated genuine enthusiasm among equipment aficionados. At the time Koehler said, "We have a set of design values and performance values we are pursuing. We are focused on doing it right from tip to tip because Mr. Hogan believed the grip and shaft are a critical component of a club too. We're going to do this right."
Like most start-ups or re-starts, there were successes and missteps. The product the company produced was generally well received, with three clubs earning medals on the 2016 Golf Digest Hot List. Those products, however, were aimed primarily at better players. Add in a heavy reliance on the mystique of the Hogan brand and a unique (and some would say, confusing) numbering of clubs on the soles with their lofts instead of iron numbers minimized the company's appeal.
Koehler, who had been commuting from his home in Victoria, Texas, to Fort Worth stepped aside in the day-to-day running of the company in August, turning over the president and CEO duties to White. White told GolfDigest.com at the time, "We've got a real commitment from a group of investors in Fort Worth."
Today White reaffirmed that point, but with a candid caveat. "Yes, our investors remain committed … but as with any investment group, they expect to see a positive return on investment at some point. These initiatives will help us achieve profitability more quickly. … We needed to right-size and re-tool the organization for future success. Though we've been pleased with our success over the past three years since we re-launched the Ben Hogan brand in the equipment market, the cost to run the 'machine' had gotten out of balance compared to our revenues."
In the short term consumers shouldn't notice much difference. According to White, products are still available directly from BenHoganGolf.com, at green grass accounts or through national accounts such as Golf Galaxy and PGA Tour Superstore.