Equipment
Ben Hogan continues its comeback with Fort Worth Black iron debut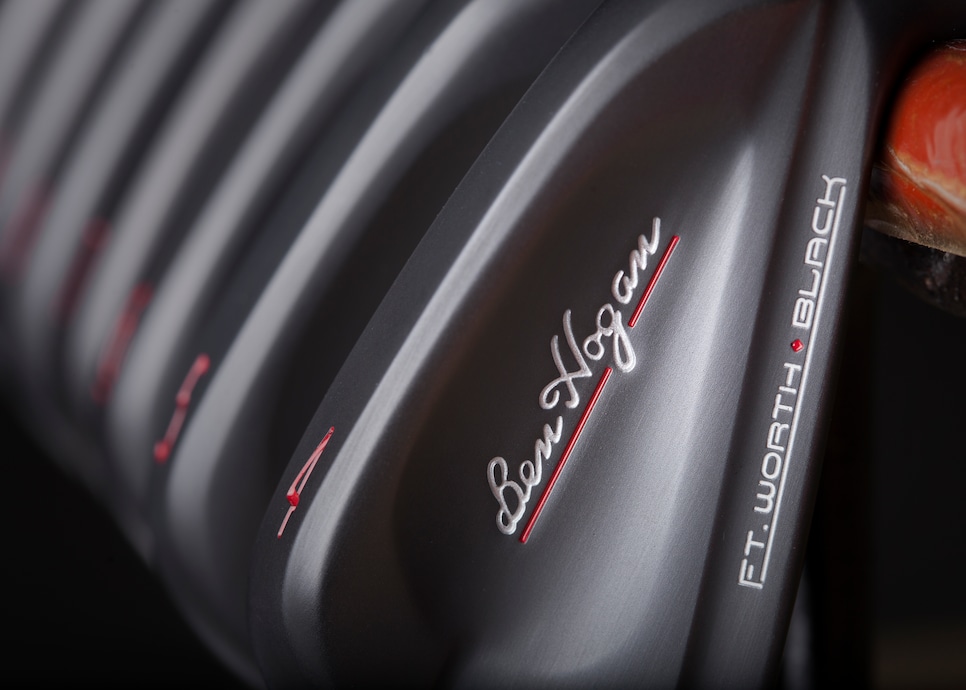 When Ben Hogan golf equipment re-emerged in early 2015, one of its first products was its Fort Worth irons. Now, as the company attempts to regain its footing via a direct-to-consumer business model, Hogan is introducing a new Fort Worth Black iron to the line.
As with the original Ben Hogan Fort Worth model, the irons are forged (what else) from 1025 carbon steel and feature a small cavity in the back that looks more like an indentation on a muscleback blade than a true cavity. The weight save is distributed to the perimeter to add forgiveness. The clubs have received some improvements, however. The cavity indentation has been redesigned to optimize the shape of it for each iron, while the V-Sole has received alterations to the bounce angle to reduce grab. Further, the black finish is far from merely cosmetic. A diamond black metal coating has been utilized to enhance durability (the company says it is seven times more durable than nickel chrome) and reduce wear on the grooves, keeping spin generation at a high level for longer.
The company also has moved away from selling clubs based on loft. It its place is a 4-iron through pitching wedge gapping of 4-degrees between clubs, starting with a 22-degree 4-iron and ending with a 46-degree pitching wedge. The clubs are stamped with traditional numbers. The clubs are attractively priced at $700 for a seven-piece set or $100 per club.
A dormant brand in equipment for nearly a decade, the Ben Hogan name was resurrected with clubs bearing the famed Hogan script in early 2015 but quickly fell on difficult times as it struggled to resonate with consumers. Under its new leadership and focus on direct-to-consumer marketing, the brand has been able to introduce its first new products in two-plus years.