Equipment
Ben Hogan brings back the Edge iron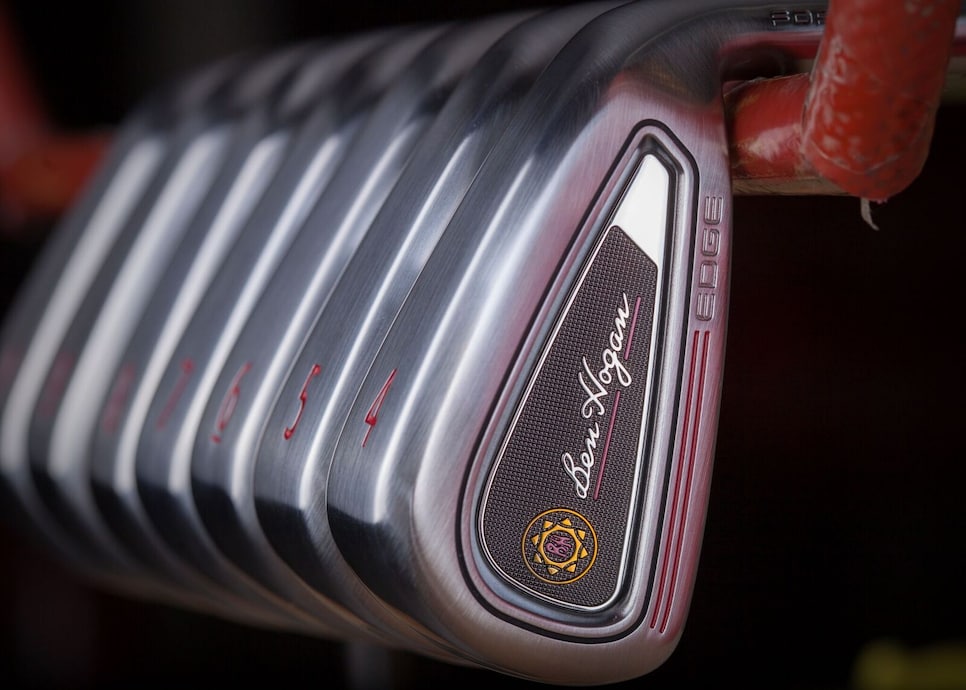 When the Ben Hogan Golf Equipment Company declared bankruptcy in January of 2017 and then later that year went to a direct-to-consumer model, many felt the company was merely trying to find a way to liquidate its assets and that we had seen the last from Hogan in terms of product introductions.
Under the direction of company president Scott White, the company recently launched its new line of Equalizer wedges and, on Monday, introduced a new line of Hogan Edge irons. Like the original Edge some 30 years ago, the focus was to make this iron look appealing to better players, but provide the forgiveness of a game-improvement club.
These two-piece forging irons include a thin face plate that includes a thin face plate to enhance ball speed on the long irons while the mid and long irons have progressively thicker faces. The hollow portion inside the clubhead is filled with a foam to help reduce weight as well as enhance sound and feel.
"A lot of negatives on feel are actually sound," said Jeff Halstead, who previously worked at Adams Golf and is now part of Hogan's design team. "So we focus a lot on the sound. You have to make sure it doesn't have that clunky sound. Cast clubs have it a little but forged tightens up the metal a bit and makes it easier to improve sound and I think we've accomplished that with this club."
Of course Hogan himself was notorious for "digging it out of the dirt" so it's no surprise quite a bit of attention was paid to the sole. The company relied on its V-Sole technology, but tweaked it to accommodate the game-improvement player. Originally the V Sole boasted a high bounce leading edge and a low bounce trailing edge. In the Edge iron, leading edge has been softened and more bounce has been added to the trailing edge to assist those with less than ideal turf interaction on their iron shots.
"The V Sole used to be a flat sole, but now its a true V that is game improvement to prevent digging," said Halstead. "That's helpful for a player that doesn't try to manipulate the club very often." The clubs also can be customized for length, lie, grips and a variety of shaft offerings at no upcharge.
One thing gone the Edge irons will not continue with was the company's insistence on stamping clubs with lofts rather than iron numbers. Going forward the clubs will carry traditional numbers in four-degree gap increments between irons.
The Edge irons are available for demo or purchase at BenHoganGolf.com with a price of $735 per seven-piece sets (4-iron through pitching wedge). Consumers can also finance the purchase with zero interest as well as trade in clubs to help offset the cost.