The Loop
Ben Crane, Alex Cejka went full 80s rock concert on the first tee at the Zurich Classic
After much discussion and breakdown, first-tee music is finally here on the weekend at the Zurich Classic, and it started off with a BANG. Here's the team of Ben Crane and Alex Cejka going full 80s rock concert this morning at TPC Louisiana, rocking out to Whitesnake's "Here I Go Again":
Equally outstanding levels of execution and awkwardness by this team. First, the song choice is usually reserved for solo missions, like when Frank the Tank is working on his car in the driveway, blasting Whitesnake while drinking a beer, eventually playing a role in his divorce (Hey Mike!). We're sure most of you got the Old School reference:
It's a great tune, no doubt. Then there's the fact that it doesn't look like its "walk-up" music, as they are already standing on the first tee when the song gets played. All things considered though, A+ performance from Cejka with the hair, and A++ cringeworthy, air guitar, driver microphone dad performance from Crane, causing everyone with a father to die from second-hand embarrassment: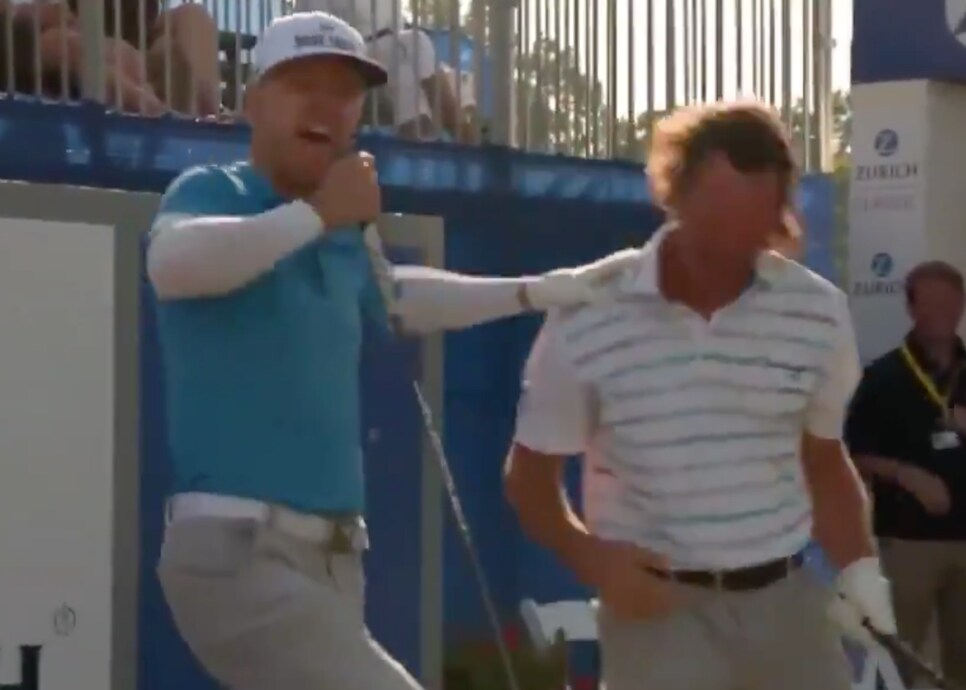 So far, it hasn't propelled them to any birdies, but the duo is even par early in their third round. If they want to make a move, they better soon make up their minds, and waste no more time (I tried).