The Loop
Believe it or not, there's a tournament win that Justin Thomas wants more than the Masters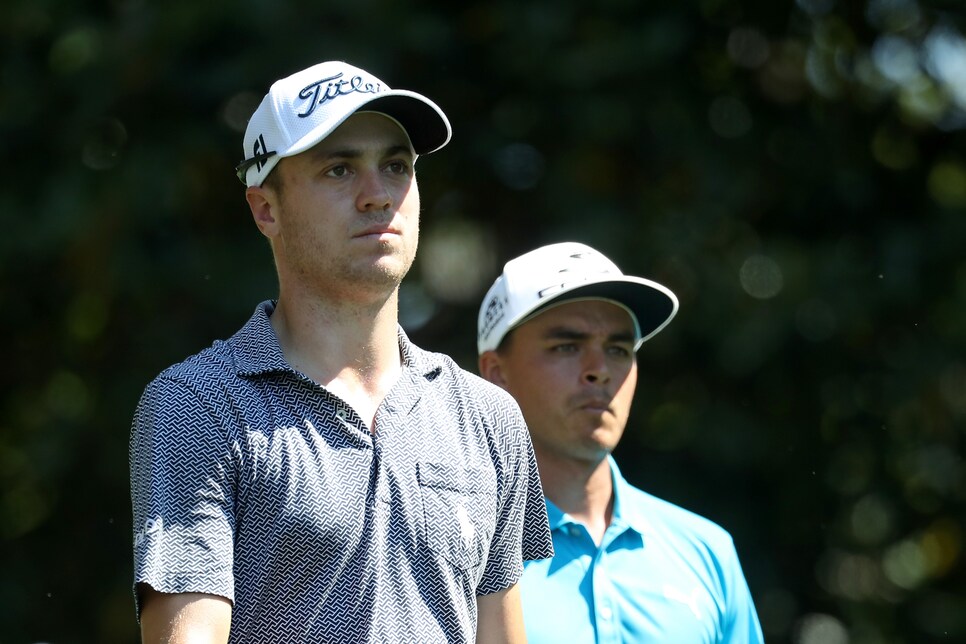 Justin Thomas is one of the tournament favorites this week, and rightfully so. With three wins and a 59 on the season -- along with course guidance from Masters legends Jack Nicklaus, Tiger Woods, Phil Mickelson and Jeff Knox -- the 23-year-old looks primed to make a run at history. Just know that, if Thomas finds himself donning the green jacket Sunday night, there's another prize he desires more.
In an interview with Men's Journal, the Alabama product revealed that the Masters is not the tournament victory he wants the most. In a bit of a surprise, it's the Open Championship.
"I feel like people often say I am not good at controlled shots or hitting it low, and I feel I'm very good at it, just don't need to use it as often," said Thomas to Men's Journal. "And to win an Open championship, you need to have an all-around complete game."
Such a response from a European player makes sense, but for the majority of Americans, the green jacket is the holy grail. Moreover, Thomas is a southern boy, bred in the SEC. HE WENT TO SCHOOL WITH JEFF KNOX'S SON, for crying out loud. I'm surprised security let him on property after this blasphemy.
In Thomas' defense, he redeemed at the end of the interview, regarding his venue of choice if he could play only one more round of golf. "Since I was given no limit, I would pick about 20 of my best friends (my dad included) and go get some carts and a few cold beers and go play Augusta National," Thomas replied. "That sounds like a great last round to me!"
Nevertheless, don't be surprised if Billy Payne has a word with Thomas before Thursday's action begins.